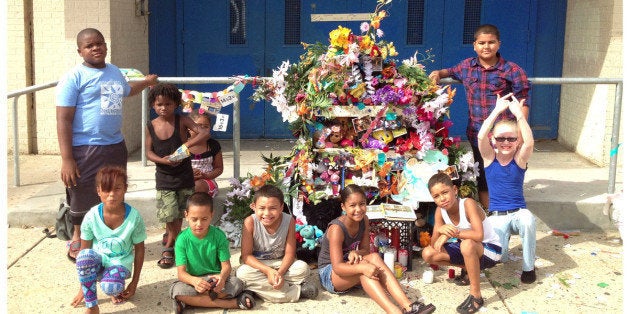 In the Philadelphia neighborhood of Fairhill, it is not uncommon for residents to honor victims of violence with outdoor shrines and memorials. So when young students at Fairhill Elementary School began to accept the reality that their school would not be reopening in September, it seemed only natural that they would honor their beloved school the same way.
"The idea to create a memorial seemed like a fitting tribute in a neighborhood like this," Timothy Gibbon, a summer program coordinator who helped organize the memorial, told The Huffington Post on the phone. "[The kids] needed a way to express their frustration and sadness but remember the positive things that happened."
Students, parents and teachers gathered Monday to honor the school. According to Gibbon, there were approximately 25 people present.
Gibbon told HuffPost that the occasion, like a typical memorial service, was both somber and joyous. Students and parents grieved for the loss of the school by constructing a shrine made out of flowers, photographs and stuffed animals, while writing messages for the school in chalk on the ground. The group went around and spoke about their memories of the school.
"We were looking at the building standing there, saying, 'We cant believe this is really happening.' We have a lot of memories there," said Elsie Ortiz, an assistant teacher at the school's pre-K. Her grandchildren attended the school until June. "We were taking pictures … and writing stuff like 'Fairhill School we love you no matter what.' We chanted, 'Fairhill School we love you, we're gonna miss you.'"
Ortiz is set to work at a pre-K in South Philadelphia next year, and she and other parents are trying to organize a walking group for students like her grandchildren, who will be traveling further distances to get to their new schools.
"We were all in our comfortable zone but now we're not. They took us out of it," said Ortiz. "We're scared and afraid, we don't know these new people and schools."
While Gibbon said kids in the community seem to understand that their school is closing for financial reasons, Ortiz said some still seem to be holding out hope that they will return to the familiar building in September.
Said Ortiz, "[The kids are] saying, 'Why can't it open up again, could there be a miracle?'"
Look below to see pictures of the memorial for the school.
Before You Go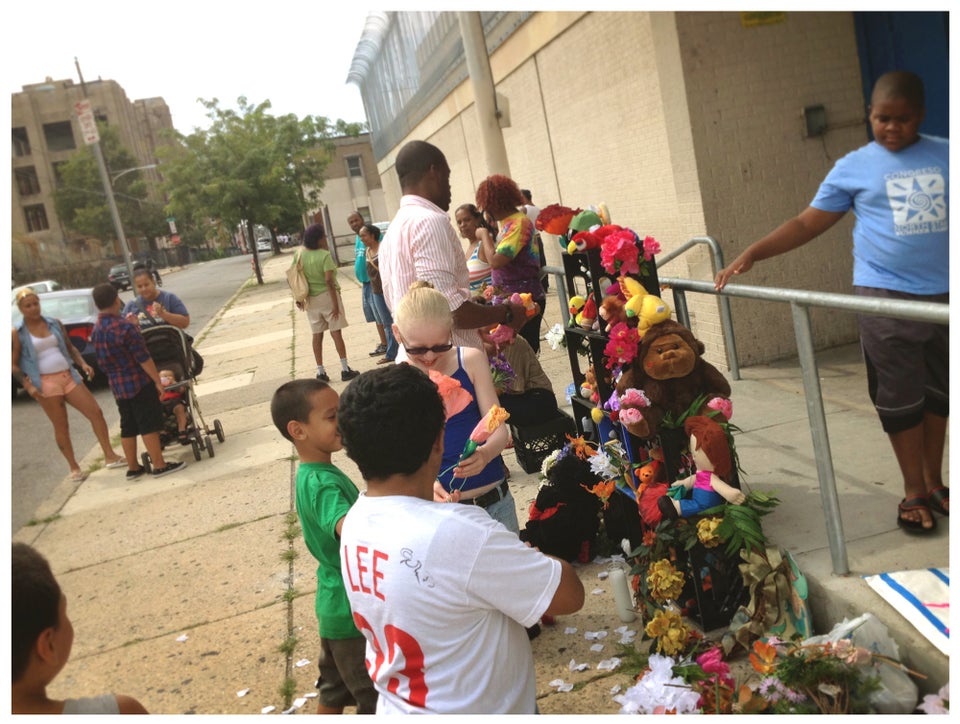 Fairhill Elementary School Memorial
Popular in the Community