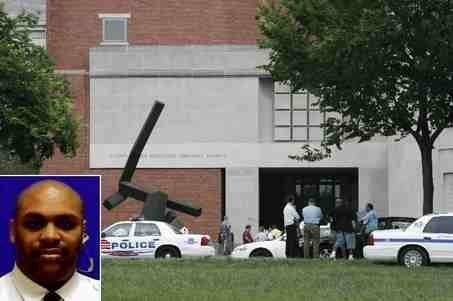 Just so everyone knows: The American Jewish Committee's Washington DC chapter has established a memorial fund for Stephen Tyrone Johns, who was killed in the line of duty at the U.S. Holocaust Memorial Museum. You can give online by clicking here. According to Capital J, 100% of the funds will go to the Johns family.
Time For The Obama White House To Stop Extending The Closed Fist: Via Americablog, the Obama Justice Department, after calling DOMA "abhorrent," defended the law in court today, invoked the usual incest and pedophilia argument, and then lied to a reporter about it. With McCain saying he'd at least have been willing to revisit the Don't Ask Don't Tell policy, the Obama White House are in serious need of getting their heads checked on the gay rights issue.
Bring The Paine: CJR writes: "If Thomas Paine were alive today, there's little doubt you would find him blogging from www.commonsense.org, challenging concentrated power, conspicuous wealth, and a culture amusing itself to death. Paine would likely have cherished the chance to engage his readers in debate, and spur them to direct action for better government and a more equitable economy." I hear people all the time suggest that so-and-so or whosit would have been history's first blogger, but Paine really does fit the bill. No disrespect to the Common Sense Composers Collective, who I am sure are using that web domain in a way we can all enjoy.
Here's How I Fight Hate Speech: With Rancid, on The Tonight Show:
REAL LIFE. REAL NEWS. REAL VOICES.
Help us tell more of the stories that matter from voices that too often remain unheard.