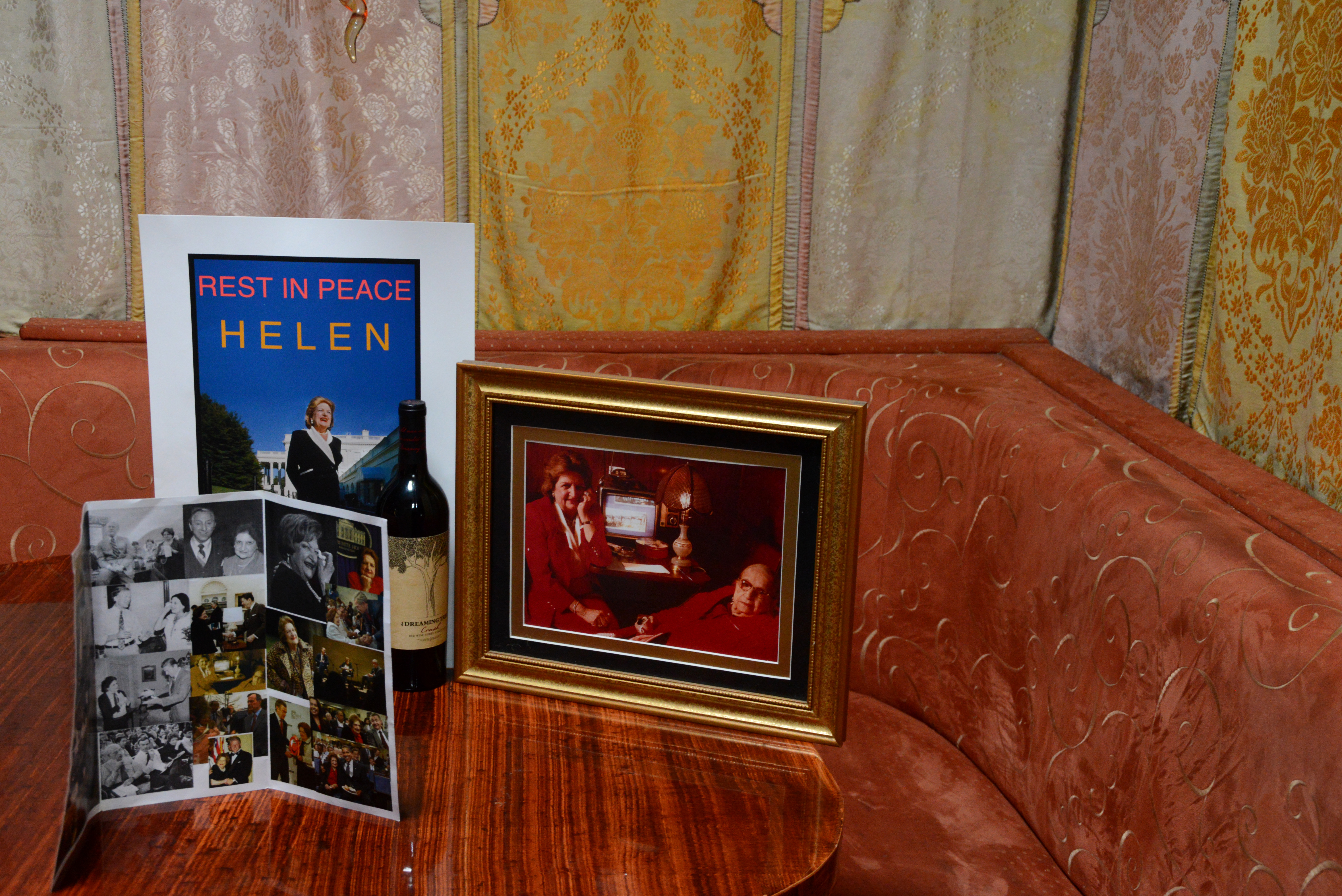 "Helen's Table" at Mama Ayeshas (Photo by Neshan Naltchayan)
Helen Thomas is still admired and respected by many, even by those of us who disagreed with her strident views on Israel. We had been friends since I entered the White House press corps in 1968, and we agreed a two state solution could be reached. But those politics should be put aside, as we honor her in life and death.

Helen died on July 20, 2013 a few weeks short of her 93rd birthday. The previous year I co-sponsored a birthday party for her at the National Press Club. In many ways, she was heartbroken in the last three years of her life. She had never meant to end her distinguished career with ill spoken remarks about Israel. She would be even more heart-broken now, had she witnessed the present terror and suffering in the Mid East, and the current debate over leaks and press freedom.

But politics was cast aside, as about 40 of her friends and relatives gathered at Mama Ayesha's Restaurant on August the 25. The Lebanese Restaurant was known as her second home, and she brought many famous friends to enjoy it. The Memorial lunch was hosted by managers Samir and Mohammed Abu-El-Hawa. They provided plate after plate of exotic Lebanese specialities. Tributes and poems were read. Perhaps the most touching tribute came from Diane Nine, her long serving agent. Their relationship changed in the past three years, but Diane was with Helen the day before she died. She said Helen appeared to be at peace, after her long life of hard work and breakthroughs. Diane told me, "I stopped being her agent -- I never stopped being her friend."