A memorial honoring thousands of black people who were lynched in the United States in the decades following the Civil War opened on Thursday in Montgomery, Alabama.
Dubbed the nation's first, The National Memorial for Peace and Justice pays long-overdue respect to the more than 4,400 victims of lynchings and thousands of others who were terrorized during a period of virulent racism and white supremacism.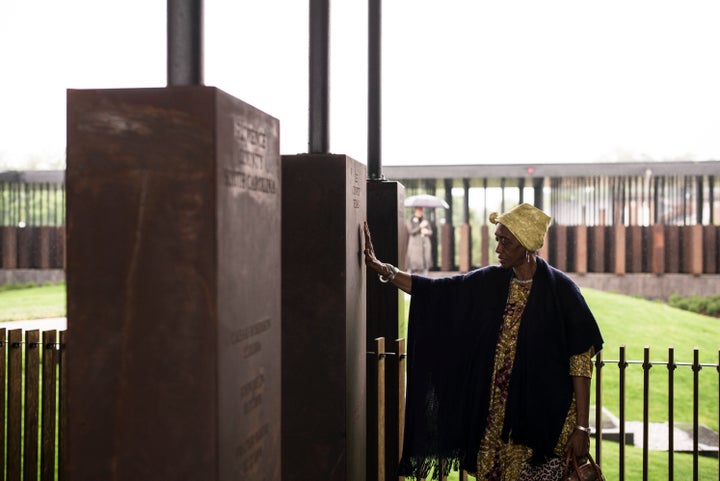 The memorial, and an accompanying museum that also opened Thursday, are the work of The Equal Justice Initiative, a nonprofit focused on challenging mass incarceration and racial and economic disparities in the U.S.
EJI, founded by criminal defense attorney Bryan Stevenson, offers legal services to people who are poor and incarcerated.
In recent years, Stevenson and other lawyers working with EJI immersed themselves in archives to document the extent of the U.S. lynchings. Their research uncovered more than 4,400 victims from 1877 to 1950, including 800 previously unknown cases.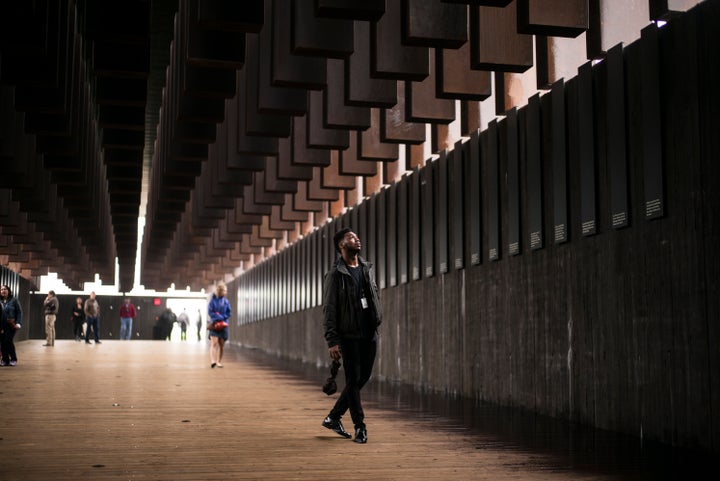 Stevenson drew inspiration for the Montgomery memorial from the Apartheid Museum in Johannesburg, South Africa, and the Holocaust Memorial in Berlin, Germany, to create a singular monument that would illustrate the racist violence of lynchings and the dark stain on America's past.
The memorial sits atop a hill overlooking the Alabama State Capitol. More than 800 steel columns hang from a roof, each one representing a U.S. county where the racial terror of lynchings took place. The names of the 4,400 victims, some of which are listed simply as "unknown," are marked on the columns.
Along a walkway are markers describing in harrowing detail the individual stories of some of the killings, including a man lynched for writing letters to a white woman and a pregnant woman hung upside down and killed along with her child.
Stevenson said his intent with the memorial isn't to shame the country but rather to bring awareness where there has been denial.
"I'm not interested in talking about America's history because I want to punish America," the attorney told The New York Times. "I want to liberate America. And I think it's important for us to do this as an organization that has created an identity that is as disassociated from punishment as possible."
The country has a long way to go. Racial terrorism and violence against black lives have not gone away, and Stevenson argues that slavery merely evolved into an era of mass incarceration of black people witnessed today.
The Confederate era also remains a prominent feature in Southern culture. The lynching memorial opened just days after Alabama celebrated Confederate Memorial Day, a reminder of the South's continued struggle to extricate itself from the cultural legacies of slavery.
"America can be a great nation, even though there was slavery, even though there was lynching, even though there was segregation," Stevenson said in the "60 Minutes" interview. "But if we don't talk about those things we did, we don't acknowledge those things, we're not going to get there."
Sarah Ruiz-Grossman contributed to this report.
Popular in the Community