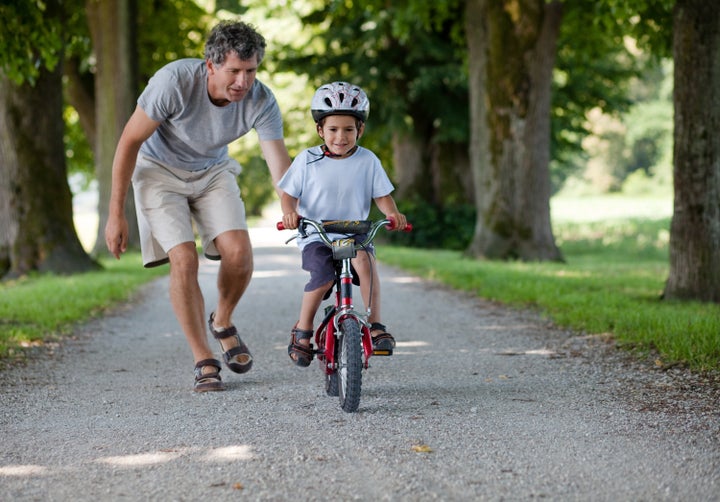 As adults, we tend to look back on our childhood with fond memories. The first moment you rode your bike on your own. The time the whole family took a road trip across country. The holidays spent at Grandma's house. You should strive to create equally great memories for your kids. If you're divorced, your kids may live in a different family unit than you did growing up, but you can still make wonderful, lasting memories that your children will always remember.
You kids have probably been through a lot and need some really special memories to keep with them. Both you and your ex should strive to create these memories. You want your children to remember the fun times you had together, so it's important to make new memories as your family moves forward. Here are some suggestions:

Now You're Cooking: The kitchen is a great place for the family to get creative and make new memories. Once a week, let your kids make dinner. Head to the store together and buy the goodies. Then, get cooking! Make sure to use family recipes so traditions are kept alive.
Hip-Hip-Hooray for a Vacay: Plan a vacation for you and your kids that is affordable. It doesn't have to be anything extravagant -- maybe just a day trip to the zoo or a picnic in the park. Either way, a change of scenery creates new memories that can last for everyone.

Ready to Redecorate: Your home will probably go through some changes when your ex moves out. Show your children how to redecorate on a budget. It's fun to paint a room or change or rearrange it.

Movie Night: Watch a movie as a family at the local theater or at home. There's nothing like being at home and cuddling up with some popcorn together. Make this a regular event.

Go into Business: Your kids' opportunity to make their first dollar is always an indelible memory. There are so many fun ways to help them build a little business. Start a baked good business at their school. A lemonade stand is sure to attract lots of neighbors. These are experiences they won't forget.

The Great Outdoors: Why not go camping outside in the backyard? Pitch a tent and sleep out there one night. Don't forget the ghost stories and the hotdogs and bug spray. If you don't have a backyard, maybe you could borrow a friends yard. Be creative and your kids will love it!
For more fun tips on creating memories for your children and to read Lois Tarter's new book, "The Divorce Ritual," click here.
Also on The Huffington Post: