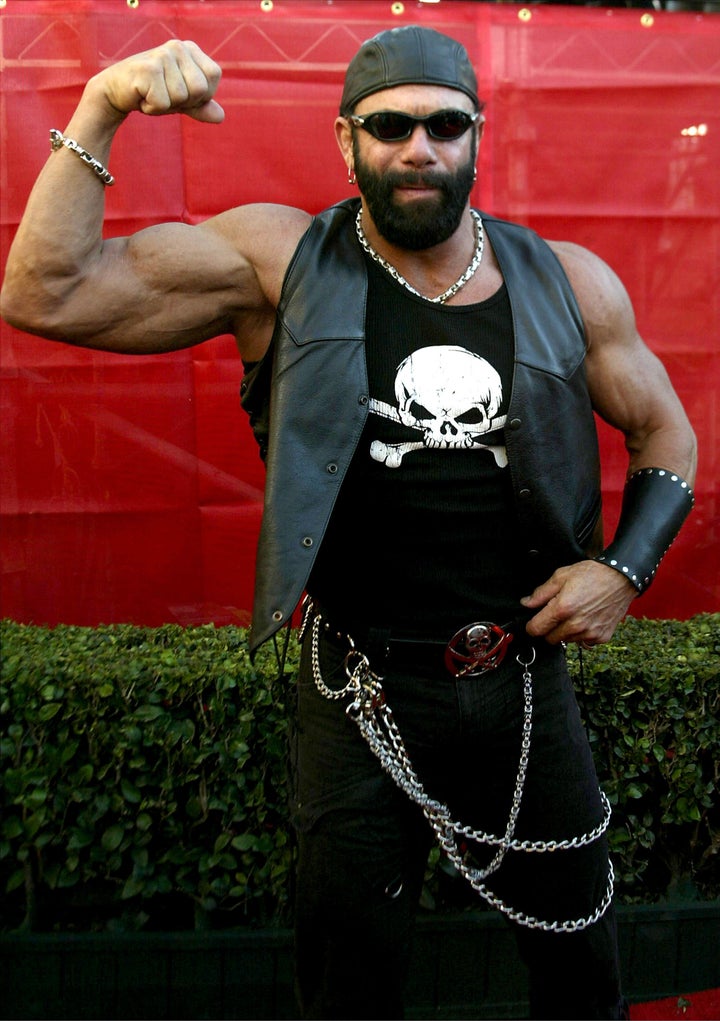 It's hard to process today's death of Randy "Macho Man" Savage. He started his wrestling career here in Lexington Kentucky. He had a Saturday show on local television that usually starred members of his family, like his brother "Leaping Lanny" and an assortment of local talent. They worked a lot of small towns in Kentucky with tiny and passionate audiences.
He and I belonged to same run down gym in Lexington. If not on the road, he was there all day, every day.
In the days before the WWF became a powerhouse, most southern cities had local wrestlers on television and in the Lexington market, the Macho Man competed against a bigger circuit from Memphis, who had stars like Jerry "The King" Lawler. Both started struggling when cable became popular and they had to compete with Georgia Championship Wrestling on WTBS, who had mega stars like Ric Flair.
Somewhere along the way, I remember that Savage and Lawler became rivals in the ring and the next thing I knew, Randy was a huge star in New York, competing against, and with, Hulk Hogan.
You don't see many wrestlers living to an old age. It's a hard life and especially was hard during that era. However, it was a thrill to see a local boy make it to worldwide stardom and to have his own action figure doll.
Randy died young but it was a long way from the small gyms, in small towns, in Kentucky.
Don McNay, CLU, ChFC, MSFS, CSSC is an award winning, syndicated financial columnist and Huffington Post Contributor.
You can read more about Don at www.donmcnay.com McNay founded McNay Settlement Group, a structured settlement and financial consulting firm, in 1983 and Kentucky Guardianship Administrators LLC in 2000. You can read more about both at www.mcnay.com
McNay has Master's Degrees from Vanderbilt and the American College and is in the Eastern Kentucky University Hall of Distinguished Alumni.
McNay has written two books. Most recent is Son of a Son of a Gambler: Winners, Losers and What to Do When You Win The Lottery
McNay is a lifetime member of the Million Dollar Round Table and has four professional designations in the financial services field.
Calling all HuffPost superfans!
Sign up for membership to become a founding member and help shape HuffPost's next chapter