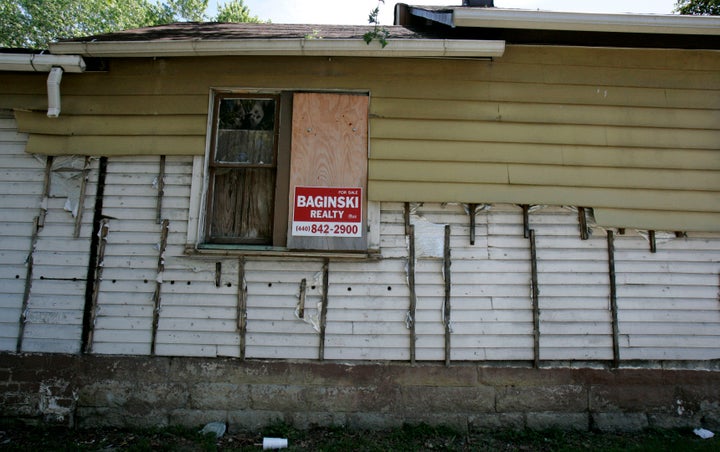 Co-written by Jennifer Mrowka
A community isn't a community without a sense of belonging and opportunity -- of having a stake in a shared destiny. Crime, alienation and owner neglect are reasons why the final chapter of high-density housing that's in serious decline is usually written with the wrecking ball and resident displacement.
But we want to devote this and two subsequent posts to the transformation of a once-grim place called the Autumn Ridge apartment complex outside Memphis, Tenn. There, 95 percent of the people stayed put and signed a lease agreement as part of a community-wide change effort and have seen an 80 percent overall decline in crime, along with the emergence of a true and growing community.
The people most responsible for crime moved. In place of gangs, after-school programs are now available to children. Mothers helped form a Girl Scout troop. And the complex, once 30 percent vacant and teetering on foreclosure, has attracted hundreds of engaged new residents. Meanwhile, throughout Shelby County, where Autumn Ridge is located, a related effort has reduced robbery by 42 percent since 2006 and burglary by nearly 22 percent, also making Autumn Ridge safer.

The story of Autumn Ridge is a classic example of a "community collaborative" -- a coordinated effort among many stakeholders to tackle big, complex social issues. These collaboratives aim for significant change; engage residents as well as business, community and political leaders; use data to improve over time; and are committed long-term.
About 100 dot the nation, with another 500 ramping up. The best of them aim for at least a 10 percent community-wide improvement against such intractable problems as low graduation rates, violence, and teen pregnancy. While 10 percent may not seem ambitious, over time it represents huge potential savings in incarceration, welfare, homeless services and more.
What became known as SAFEWAYS at Autumn Ridge is a collaborative of nine entities within a larger Memphis collaborative called Operation Safe Community, with more than 60 organizations pursuing 15 strategies.
SAFEWAYS grew from a phone call placed by Pierce Ledbetter, president and CEO of the management company that took over the 140-unit Autumn Ridge complex, a hub of gang activity in a part of Memphis that averaged only a 70 percent occupancy rate at the time. Ledbetter reached out to the City of Memphis Director of Public Services, who connected Ledbetter with a network of people developing what would become Operation Safe Community.

Recognized today as a national best practice, SAFEWAYS brought together the Memphis Police Department, attorney general's office, Mayors A C Wharton Jr. and Mark Luttrell, city councilmen, the rental agent, security firms, assorted nonprofits, residents and Dr. W. Richard Janikowski of the University of Memphis. Along with the university's Dr. Phyllis Betts, Dr. Janikowski became the project's research partner. Their contribution was fact-based knowledge of best practices from other initiatives nationwide and helping recruit the right local partners. In other words, by coordinating existing services and learning from other efforts, no one reinvented the wheel.
Beyond being grounded in data and proven tactics, the success of the collaborative hinged on the deep commitment of community members, which was far from assured. Lacking this, most collaboratives fail to achieve and maintain 10 percent community-improvement goals.
To get started, the university hosted a series of community-wide dialogues. With some 300 residents meeting together for the first time, the conveners uncovered genuine doubts and fears. Some residents thought signing an agreement for a police-enforced no-trespassing policy against uninvited non-residents might stir gang reprisals. Others said surveillance cameras invaded privacy. Many distrusted the police. Ledbetter had his own fear -- a mass exodus of renters.
Experience showed what wouldn't work. Autumn Ridge had tried a "neighborhood watch" program. But it had little effect where residents neither knew their neighbors nor had much interest in placing themselves in harm's way. Security guards alone were costly and ineffective. And few residents were cooperating with the police, who were receiving 1,200 domestic-abuse calls annually -- or about one for every resident.
It took nearly four years to conduct research, engage the right agencies and build genuine trust with residents. But on March 23, 2009, the cooperative held a press conference to announce the details of Project SAFEWAYS, "a first-of-its-kind pilot project to decrease crime in southeast Memphis apartment complexes."

According to the release: "This coordinated crime reduction effort brings law enforcement, community leaders and apartment management together to target and reduce crime in specific 'hot spots,' using the best in data analysis and police tools."
What were those tools - and what has happened since? That's the subject of our next blog post.
Melody Barnes is the former Director of the White House Domestic Policy Council and CEO of Melody Barnes Solutions. Willa Seldon is a partner with The Bridgespan Group, and Jennifer Mrowka is a consultant with The Bridgespan Group
Related
Popular in the Community