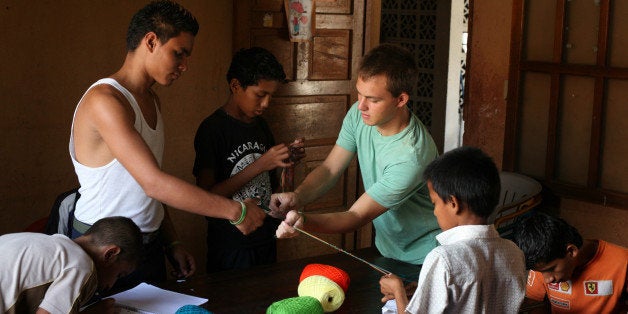 Noticing the nonprofit industry's tendency to focus its efforts on targeting females, consulting group Good Scout conducted a study on men's giving habits. It uncovered that men are most drawn to organizations that support children and that they respond to appeals that vary vastly from those that inspire women to give back.
"As strong as the response from women can be, over-targeting women causes us to fail to include men," the Good Scout study noted. "As an industry we need to ask not if men will engage with causes but how we should work to motivate them."
The organization surveyed more than 1,500 men across the U.S. of different ethnicities, ages and social status. It found that 52 percent of participants support -- or would support -- charities that help children. That was the most popular cause across all age groups.
The group noted that with more effective outreach efforts, nonprofits could get men to willfully open up their wallets.
Men are more likely to respond to a message about a charitable issue that's communicated at a networking event, through text message or with a video shared on a site they frequent.
They also appreciate learning about a cause through word of mouth, from a friend or family member, which is why organizations also need to beef up their peer communication methods.
Since men shared their overwhelming proclivity for children-related organizations, those groups need to effectively zero in on this demographic.
"This suggests the family dynamic may play an even larger role in motivating and activating men at every age to engage with causes," the Good Scout noted. "Perhaps there is a general opportunity as a sector to look at how we are creating events, defining our impact, messaging through marketing and aligning with companies … Infusing family in smart and strategic ways to motivate men to engage with a cause could just move the needle for your mission."
To take action on pressing poverty issues, check out the Global Citizen's widget below.
Calling all HuffPost superfans!
Sign up for membership to become a founding member and help shape HuffPost's next chapter