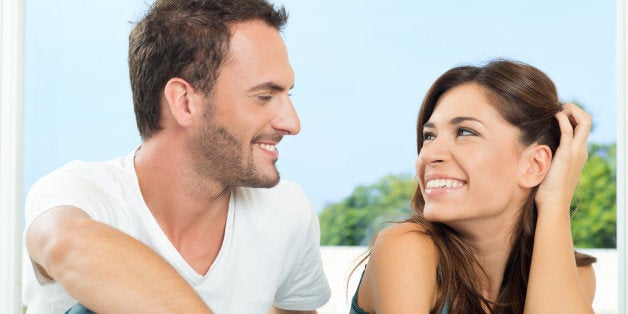 Men may be more likely to display generosity for a good cause if there's a little competition involved.
Researchers from the U.K. examined thousands of online donation pages from last year's Virgin London Marathon race, as runners had set up personal fundraising platforms to garner support for various charities of their choosing. When it came to large gifts, the researchers found men were itching to out-give other males who'd donated to the same female fundraiser, according to NPR.
On average, male supporters donated 28 British pounds (roughly $42) more to attractive women than the previous male donor when the previous male donor gave 50 British pounds (about $75) or more.
Independent reviewers rated the attractiveness of each fundraiser analyzed for the study.
"The results were quite surprising, actually, in that they were completely in line with the theory that men are hardwired to act competitively in this way," said Sarah Smith, one of the researchers from the University of Bristol, according to NPR.
Although Smith found the results unexpectedly on-point, her work isn't the first to suggest a little competition goes a long way when it comes to fundraising. Research that analyzed JustGiving donors discovered supporters who see a sizable donation before they make their own tended to give more, The Guardian reported.

But competition is far from the only factor that affects if or how much a donor gives. According to the outlet, several components influence one's inkling to give back, like how big of an impact their gift will have or whether or not they've witnessed others donating.
Nichola Raihani of University College London, who partnered with Smith on the research, told NPR their work found a clear difference when it comes to competition and gender. While men may donate to charity in part to show their wealth, "women aren't competitive with each other in the same way," the research concluded.
To take action on pressing poverty issues, check out the Global Citizen's widget below.
REAL LIFE. REAL NEWS. REAL VOICES.
Help us tell more of the stories that matter from voices that too often remain unheard.
BEFORE YOU GO