When 20-year-old South Wales resident Keiran Cable started dating 19-year-old Jess Ferguson, his friends saw it as the beginning of the end.
After 18 months, they were tired of calls and emails to Cable going unreturned, and so they decided it was time to say goodbye.
"We decided if he wasn't going to come out with us and was going to pretend he was dead then we'd organize a funeral for him," 21-year-old Ben Sullivan said.
Cable arrived at a pub in Treorchy, South Wales, thinking he was there to watch rugby when he instead found himself at his own funeral, Daily Mail reports.
His friends went so far as to build a coffin and to rent a hearse. They even delivered a eulogy and sang personalized hymns to celebrate his life.
One person dressed as a vicar.
"I borrowed a funeral car and we drove the coffin from pub to pub, with the vicar in front and all of the boys in procession behind it. The roads were completely closed off, it was epic," Sullivan said.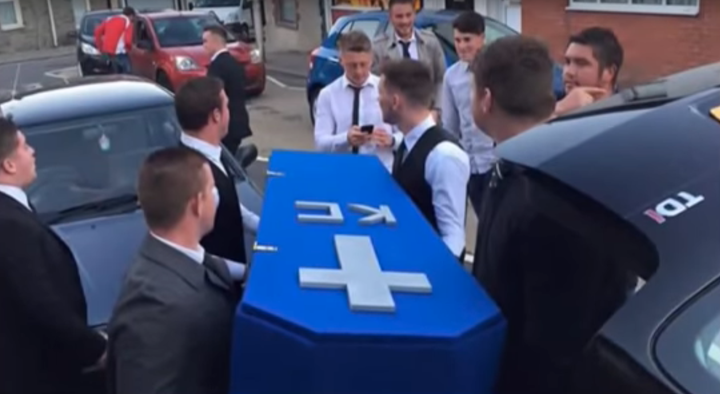 In a humous yet painfully honest leaflet, friends shared how they really felt.
"Keiran has had a tough 18 months trying to keep his friendship with his friends alive but sadly the wait is now over and has floated up to the gates of heaven," it said. "What hurts the most is that we were starved of precious time to say out last goodbyes after his relationship status was changed from 'Single' to 'in a Relationship.'"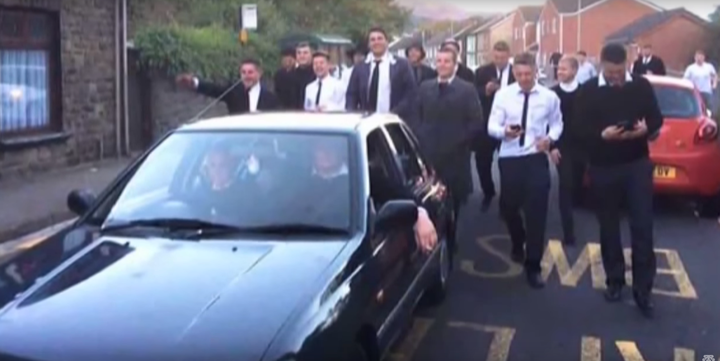 Cable took the funeral in good stride.
"My cheeks were aching from smiling so much. The boys made a massive effort and it was definitely a day to remember," he told Daily Mail.
His girlfriend was surprised by the funeral but said it was lovely to see his friends are so fond of him.
Related
Popular in the Community