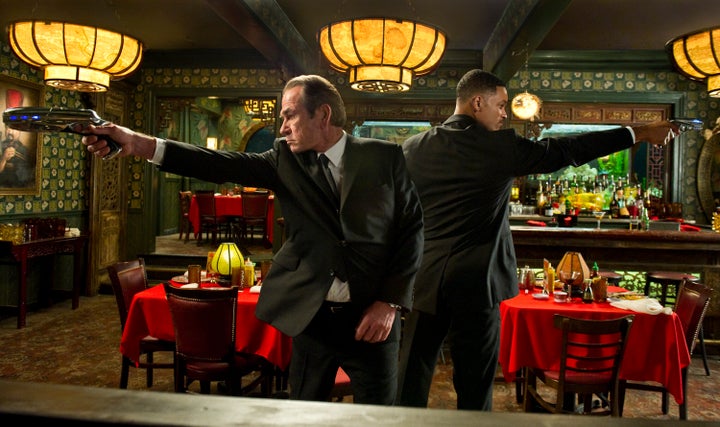 Unfortunately for Chinese ticket buyers, they haven't actually seen "Men In Black 3" -- at least in full.
According China's Southern Daily newspaper (via The Telegraph), a large section of "Men In Black 3" was discarded by officials because of how it portrays the government's position on Internet censorship. (Censorship about censorship -- it's all very meta.)
The offending scene takes place in New York City's Chinatown, and features Agent J (Smith) and Agent K (Tommy Lee Jones) fighting with a bunch of disguised aliens. As is "Men In Black" franchise custom, when the battle stops, innocent bystanders -- in this case, a group of Asian-Americans -- have their memories wiped clean to prevent stories about the aliens reaching a wider audience.
"This could have been a hint on the use of internet censorship to maintain social stability," the paper wrote.
Of course, there could be a silver lining to the "Men In Black 3" censorship: by cutting 13 minutes out of the film, Chinese theaters can screen the movie more times per day -- which might potentially lead to higher grosses. Considering the film was a slight disappointment at the U.S. box office, every little bit helps.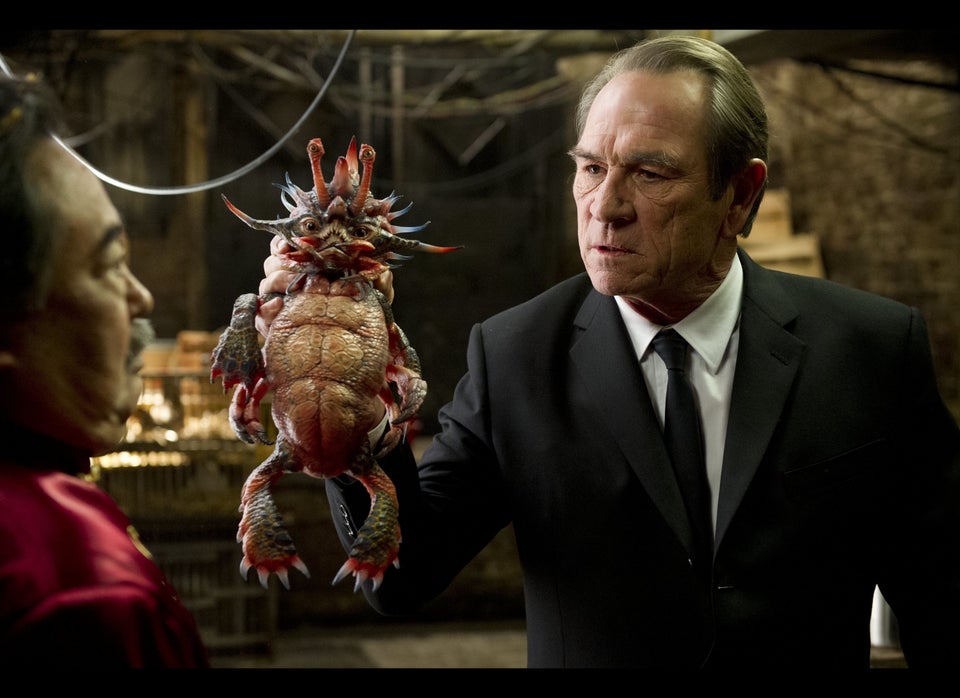 'Men in Black 3' Reviews
Popular in the Community