Men in shorts: it's not exactly an issue people think about too often. Do you? Nevertheless, it's surfaced over the past several weeks thanks to a few very opinionated articles.
Last month, author Fran Lebowitz shared her pointed thoughts on the subject declaring, "Men in shorts are disgusting." Then writer Kenzie Bryant balanced out the debate by encouraging male shorts lovers to ignore the scrutiny. We here at The Huffington Post are split on the matter -- half of us cringe at the thought of a man's thighs peeking from underneath a pair of shorts, while the other half celebrates the summer staple.
To be fair, men should wear whatever their hearts desire. But that doesn't mean others can't have a strong opinion about those sartorial choices -- which is why we asked our female Facebook readers the following:
Hey ladies! Men in shorts. What are your thoughts? Should they wear them? How short is too short?
Check out a sampling of the responses below, and tell us what you think in the comments section.
Photo: Amber Lane Heaton/Getty Words: Erin Colby
"Men should wear whatever they are comfortable in." -- Facebook user Allison Taylor
"Of course they can wear shorts. WTH? Personally, I like them at the knees. Anything longer or shorter looks ridiculous, unless you're running a marathon." -- Facebook user Marcela Marchesini Kapfer
Photo: Bigshots/Getty Words: Facebook user Elisia Millns
"I don't like seeing man legs." -- Facebook user Sam Sonite
"Yes, but they should be just above the knee." -- Facebook user Susan Miller
Photo: George Doyle/Getty Images Words: Jessica R. Ferris
"It's the men in capris that freak me out." -- Facebook user Emily Susan
"Yes! I like a guy with nice legs but not short shorts. Bermudas." -- Facebook user Emy Weitnauer
"Nothing better then low hanging shorts on my hubs... so I can see his pelvic bone when he reaches up to get something... Yum!!!!!" -- Facebook user Holly Joy Primc
Photo: Aleksander Kaczmarek/Getty Words: Facebook user Kathleen Balchunas
"If I can see your balls, they are too short." -- Facebook user Danielle Darce Perkins
"Who cares, as long as they're comfortable. Let them wear what they want." -- Facebook user Frances Titsworth-Roberson
"The shorter the better!!" -- Facebook user Jess Jordan
Photo: May Lee213/Flickr Words: Facebook user Jennifer Lynn
"Sky's out thighs out" -- Facebook user Kathy Reichert Kearney
"Don't care if they cover their knees as long as they cover their butts" -- Facebook user Mary Frink Shade
Photo: JoelBoily/Getty Images Words: Facebook user Joan Warburton
Related
Before You Go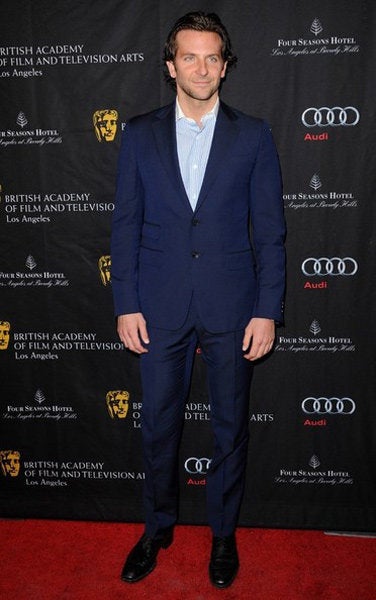 Stylish Male Celebs