On Monday, President Donald Trump signed an anti-abortion executive order that significantly affects reproductive health access for women around the world.
The Mexico City policy, also known as the global gag rule, prohibits giving U.S. funding to international nongovernmental organizations that offer or advise on a wide range of family-planning and reproductive-health options if they include abortion ― even if U.S. dollars are not specifically used for abortion-related services.
It was first put in place by President Ronald Reagan in 1984, and has been rescinded and reinstated, depending on the political party of the president.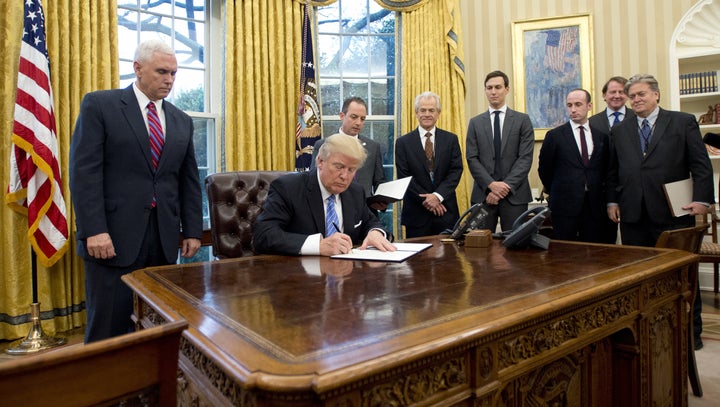 Trump follows a long tradition of male politicians making decisions about women's bodies without women in the room. Here's a look at some of them: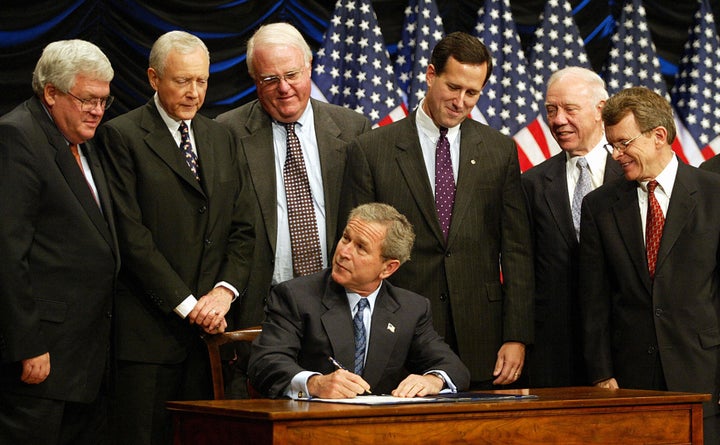 In 2003, President George W. Bush signed the Partial Birth Abortion Ban Act, which outlawed doctors from knowingly performing a certain abortion procedure. He was surrounded by an all-male group of congressmen when he did so.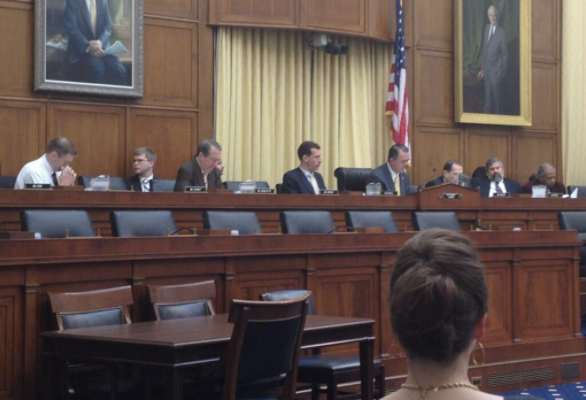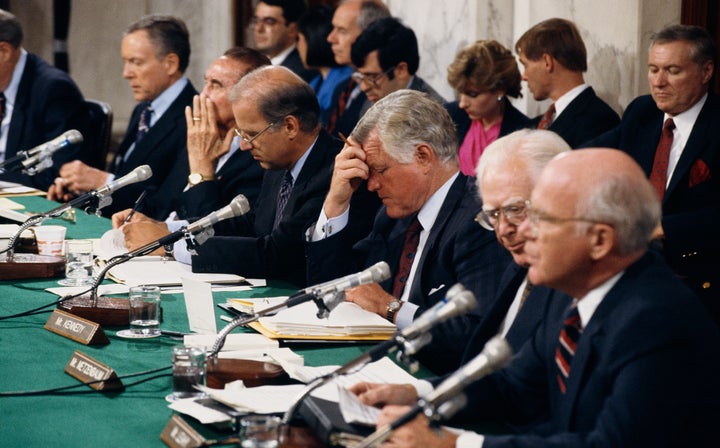 In 1991, Anita Hill had to face a Senate Judiciary Committee composed entirely of white men when describing the sexual harassment she faced from Clarence Thomas, President George H.W. Bush's choice for the Supreme Court. At times, the senators didn't seem to fully understand the gravity of Hill's accusations.
In 2013, Ohio Gov. John Kasich (R) ― surrounded by a bunch of men ― signed a budget that included language to defund Planned Parenthood, require ultrasound tests for women seeking abortions, and impose new restrictions on abortion clinics.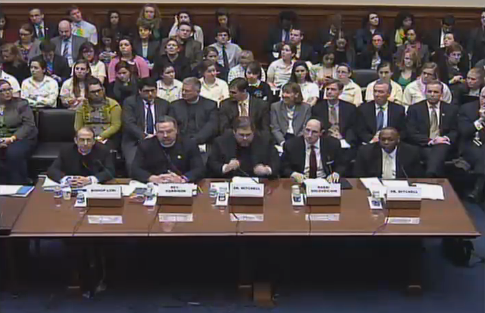 In 2012, the House Oversight and Government Reform Committee held a hearing on religious liberty and the Obama administration's contraception rule. The morning panel at the hearing consisted exclusively of men from conservative religious organizations.
"What I want to know is, where are the women?" Rep. Carolyn Maloney (D-N.Y.) asked then-Chairman Darryl Issa (R-Calif.) before walking out of the hearing after the first panel. "I look at this panel, and I don't see one single individual representing the tens of millions of women across the country who want and need insurance coverage for basic preventative health care services, including family planning. Where are the women?"
Want more updates from Amanda Terkel? Sign up for her newsletter, Piping Hot Truth, here.
Support HuffPost
The Stakes Have Never Been Higher
Before You Go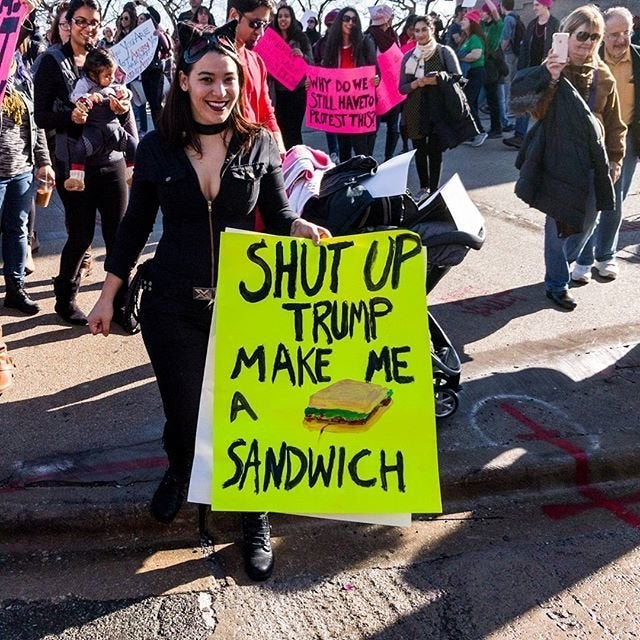 Signs from 2017 Women's Marches
Popular in the Community