 Dads didn't tell us that having a child made them feel ... hot. But a new study says that is what most new dads feel right after their baby is born.
Researchers collected data from 182 couples at three milestones -- the beginning of their marriages, their one year anniversaries and again at their second. Forty-eight of the couples became parents after two years of marriage.
Moms and dads were asked to rate their own attractiveness on a scale of 1 (very ugly) to 100 (perfect beauty or ultimate handsomeness) and also to give themselves a score between 1 and 5 to indicate how they perceive themselves on a continuum.
Men without children scored themselves similarly at each point of the study. But men who had become fathers ranked themselves more attractive than they did before their wives had given birth.
The dads' newfound confidence was only temporary though. Their perceptions of their attractiveness generally dropped by the next year.
The researchers speculated as to why new babies make dads feel good about their appearance while the opposite is true for moms. "There may be actual physical changes in the body that negatively affect how a person feels about his or her physical attractiveness; this may be especially true for women," the study concludes.
"I was talking about this paper with my husband and he commented on the attention he got when he was seen in public holding our son after he was born. Like, 'Aren't you a good dad,' 'Look at that new dad with his baby,' ... Women get that feedback, too, because everybody loves a new baby. But that (benefit) may be countered by other things she's experiencing that he's not, in terms of how her body has changed and being more physically tired."
Of course, Jezebel's Tracy Moore offered a more obvious suggestion. "Why do men feel more attractive after childbirth? Uh, maybe because they don't actually have to give birth?" she wrote.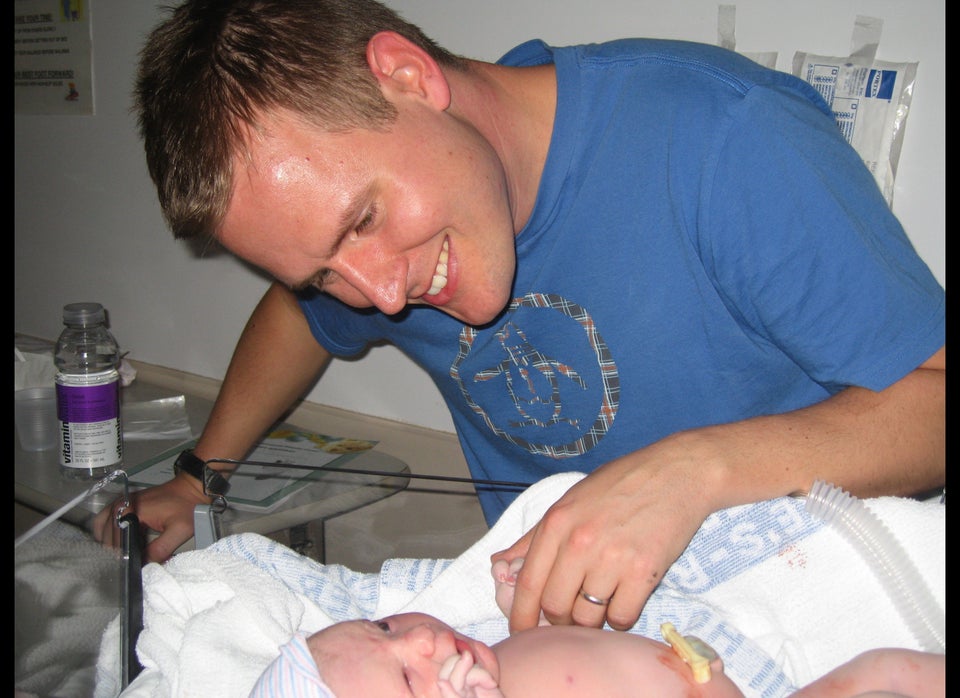 First Photos Of Dads And Babies