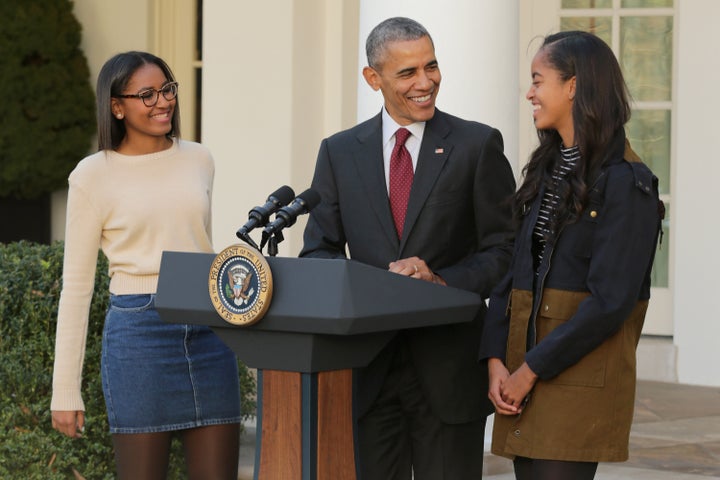 For many men, having a daughter is a wake-up call to a notion most of us are already on board with: Women are human beings, just as capable as men.
The web is awash in blog posts from fathers earnestly explaining how having a little girl changed their feelings about women ― they're not just pretty-smelling objects to be ogled, dads say. They face challenges because of sexism, fathers learn as they watch their daughters grow up and confront the world.
But the daughter effect isn't merely anecdotal, and it doesn't simply change men's attitudes. It can also have profound economic consequences. A new study from researchers at Harvard offers perhaps the most compelling evidence yet: Venture capitalists who have daughters are more likely to hire women to work at their firms and those more diverse firms see improved financial returns.
In other words, the less sexist dads wound up making better business decisions.
"Subtle debiasing can have real effects," said Paul Gompers, a professor at Harvard Business School who conducted the research with Sophie Wang an economics PhD student at Harvard. They published their findings in a working paper on the National Bureau of Economic Research website.
It also offers yet another strong rebuke to old-fashioned notions about the separation of the sexes, like Vice President Mike Pence's reported rule that he won't dine or socialize in "mixed" company unless his wife is present. (Pence himself has two daughters and one son.)
Raising a girl isn't always a game-changer for men. No one would mistake Pence or President Donald Trump for feminists. Yet it was at the urging of his daughter Ivanka that Trump included a paid parental leave policy as part of his draconian budget proposal last month. He's the first Republican president ever to propose such a measure. On the flip side, his predecessor, former President Barack Obama, the father of two girls, was the first president to actually, explicitly call himself a feminist.
There's also something slightly depressing about the findings. Yes, they make a solid case in favor of diversity and show the powerful way inclusion can lessen bias. But they leave you stranded when it comes to taking action.
"Have more daughters" is not a solid social policy. It's not much use as the basis for a corporate diversity program. The daughter effect also is reminiscent of the way men in power often respond to sexism or reports of sexual assault or rape by making sympathetic statements with qualifiers like "as the father of a daughter I am outraged."
One would hope it wouldn't be so hard to empathize with women, who make-up half the population. And one wonders if the woman who helped the father create the daughter had similar influence.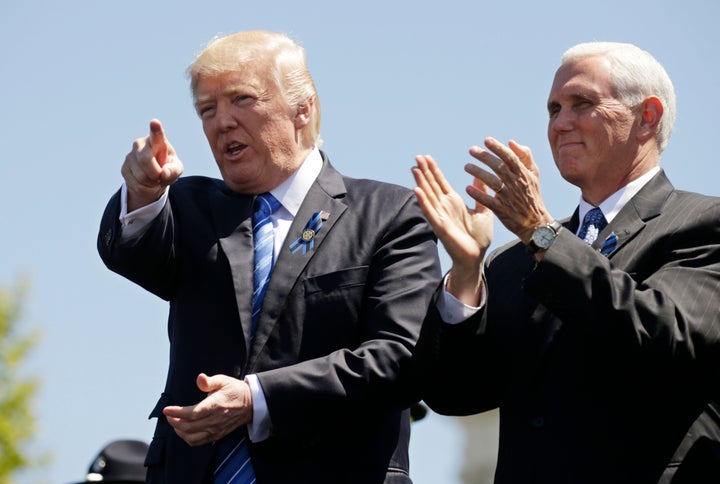 Still the findings are significant. It's a rare piece of clear evidence into the connection between gender diversity and improved business results ― a link that's proven difficult for researchers definitively find.
For the study Gompers and his co-author Sophie Wang examined VC firms and VC-backed startups from 1990 - 2016 and sent out email surveys to obtain data on the gender of senior partners' children. They came up with a universe of about 1,400 investors and found that having a daughter (instead of a son) increased the probability of hiring a female investor by 24 percent. The daughter firms saw women comprise 12 percent of new hires, compared to 9 percent in the firms partners had more sons than daughters.
The daughter firms also saw investment returns increase at an average of about 3 percent.
The findings were particularly interesting considering that the VC world ― a small, insular male-dominated sphere that has an outsized effect on the economy ― pumps billions of dollars into tech startups. A stunning 75 percent of VC firms have never had a single female partner, according to prior research conducted by Gompers and other academics.
Typically, VC firms fund entrepreneurs and companies that are similarly male dominated.
The key to all these findings is simple: Exposure. Men or boys are forced to engage in a real and nonsexual relationship with a female ― and likely, her friends, too. They develop a better understanding of her. It's transformative.
You see something similar with sons and mothers. Sons whose mothers work often turn out to have more feminist attitudes, researchers have learned. And young kids who socialize more in co-ed settings are less likely to believe stereotypes about men and women.
"The more exposure we have to others who are different from us, the more we become debiased," Gompers told Huffpost. Gompers himself has three daughters ages 25, 21, and 19. "Watching their struggles and issues, especially my 25-year-old who is working in a venture backed enterprise software company in New York City has created insights that are certainly dependent upon having daughters."
Bottom line: The best way to reduce sexism and bias is to mingle with the opposite sex. Who, but Mike Pence, could argue with that?
Support HuffPost
The Stakes Have Never Been Higher
Related
Popular in the Community