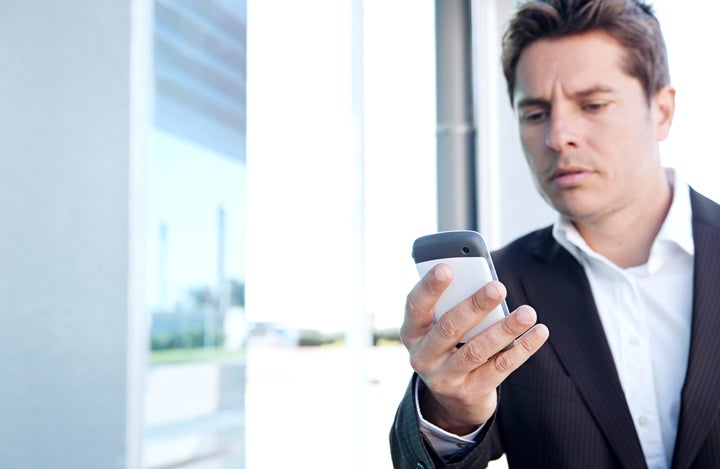 Are men obsessed with their phones or are they overly self-conscious?
A new survey revealed that 61 percent of men around the world think the first thing people notice about them is the type of phone they have, compared to just 38 percent for women.

A recent survey reveals men are much more likely than women to think people notice what kind of phone they have. (Image credit: Vuclip)
The Consumer Habits and Lifestyle Survey, which polled more than 120,000 people in more than 15 countries about how they use their mobile devices, also found that the gender divide extended beyond what people think others first notice about them.
Observe: Men who answered the survey, published Wednesday by Silicon Valley-based mobile video company Vuclip, were 22 percent more likely than women to say they feel ashamed to let people see their phones, and 21 percent more likely than women to say they have been "criticized" by friends while using their phones.
The issue here seems to be more about image than tech-savviness.
Although the National Mental Health Information Center notes that girls are still three times more likely than boys to have a negative body image, other research has shown that men can also be anxious about how others see them.
So the next time you want to make fun of your buddy's clunky old BlackBerry, give him a break. He might feel awkward about it already.
Calling all HuffPost superfans!
Sign up for membership to become a founding member and help shape HuffPost's next chapter