You're probably thinking that longer hair means more work, but it just so happens that the look is the easiest style a man can maintain. And let's be honest, Jared Leto has never looked hotter.
So we turned to celebrity groomer Diana Schmidtke to get her tips and tricks for guys who want to rock lengthier locks.
Take a look at Schmidtke's advice below; you'll want to trust the woman who's responsible for some of the hottest guys on the red carpet.
What are the current trends with men and long hair?
With Hollywood, you're always going to see men with longer hair, and it mostly has to do with a role they're playing. It could be natural or it could be extensions. Or if they're lucky enough, they grow out their own hair.
It's okay to change your look, there's no rules -- it's 2014.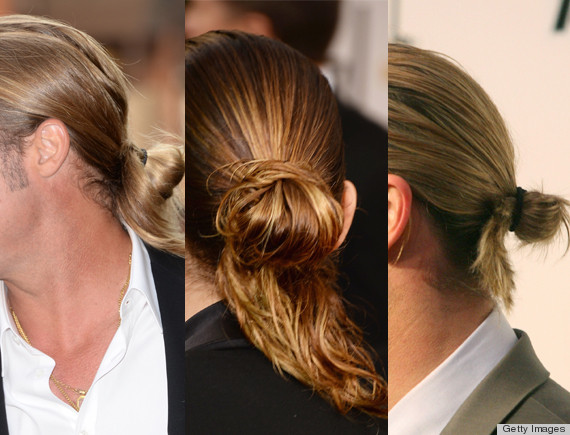 From left to right: Brad Pitt, Jared Leto and Chris Hemsworth
When people say that long hair is more high maintenance, that's not entirely true. With long hair you can always pull it back; with short hair, you have to do it everyday. If you have short hair and walk out the house without one of those pomades, pastes or creams, it's going to be fluffy. If you're running late and have long hair, you can just put a little light spray gel in it to refresh it or you can pull it back in a ponytail.
What about thick or textured strands?
If you have texture in your hair then you're in luck. Most men do have some type of texture and that's going to create the nice wave. The trick is to bring it out, which is really easy to do when it's wet. Scrunch your hair until the natural wave comes in, from the bottom to the scalp.
You want to let it air dry as often as possible. Light spray gel and a grooming cream work well as they naturally dry better.
How should men care for their locks?
You should always be getting trims or you'll get split ends and straggly-looking hair. A lot of men tend to have less density than women; if it's not cut and maintained properly it gets straggly.
Shampoo it at least twice, if not three, times a week depending on how much you workout and sweat. You want to make sure to at least buy a 2-in-1 shampoo/conditioner because they have enough conditioning agent in it. You have to make sure you're conditioning, because it's longer and that will lay the hair down.
If you're a guy who's not a huge fan of washing their hair, I highly recommend dry shampoo. Have one for your gym bag, as well. It's readily available everywhere -- dry shampoo is a great way to refresh after the gym, a great in-between product to use and for people who have more naturally oily hair than others.
Are there any products needed?
Most gels, pomades, pastes and putty are all made for short hair. So when you grow your hair out, you better start using a grooming cream and/or a light spray gel to tame it, just steer clear of anything that's heavy in texture.
You also want to work those natural oils down from the scalp, so you will want to invest in a wide tooth comb or a paddle brush, which is square and has bristles that are plastic or synthetic. A paddle brush must have large balls at the tip of the bristles because that will help with detangling. It's very important to start from the bottom and work your way up when combing out coarse hair.
And then invest in a couple of hair ties, because there are going to be times when you want it all out of your face.
Should guys frame their long hairstyles, according to face shape?
Find what you want to accentuate and even what you want to take away from depending on your face shape. A good haircut is one that accentuates the good features and diminishes anything one may be insecure about.
For example, if you have a very nice jawline then it would be nice if those front layers hit the jawline. If you have a ton of hair, you do want to get in there and create these layers.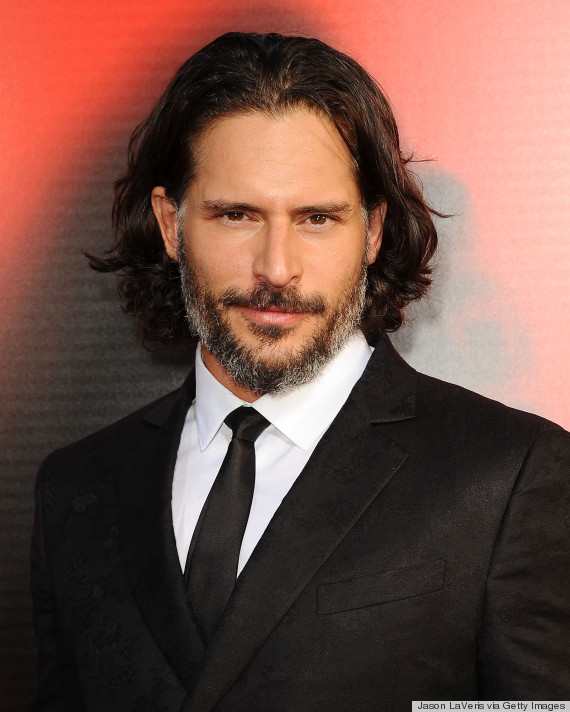 Joe Manganiello
The eye will be drawn to wherever the front of the hair hits so someone with a really large nose you wouldn't want those front pieces hitting at the nose. You'll want to go a little longer, like to the corner of the mouth or the corner where the jawline is. It's important to have those layers.
This interview has been condensed and edited for clarity.
Want more grooming tips and tricks? Follow HuffPost Style on Pinterest.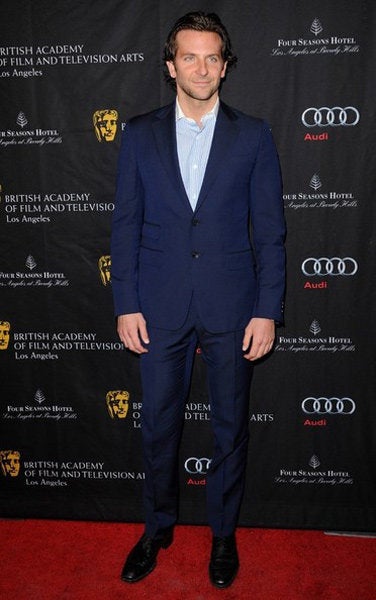 Stylish Male Celebs
Popular in the Community