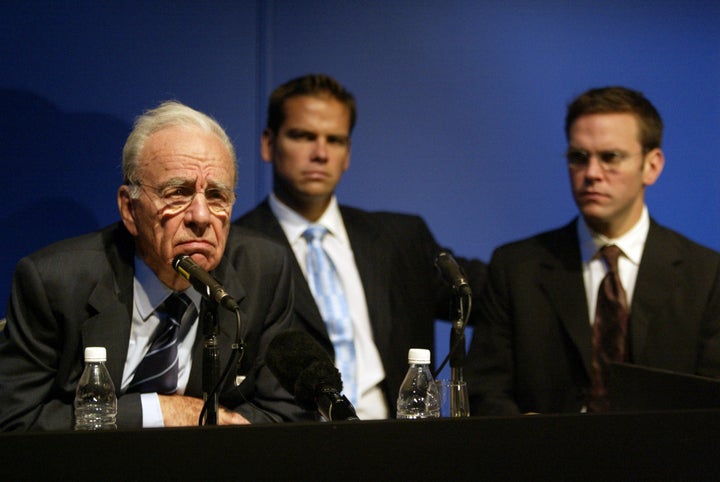 The idea that women are on equal footing in the business world is a joke, and here's how you know: Just 8 percent of CEOs for Fortune 100 companies are women, and that's down from 9 percent last year, according to a new analysis from executive recruiting firm Heidrick & Struggles.
Put another way, there are eight female CEOs and 92 male CEOs in the Fortune 100. The average age is 59; they are overwhelmingly white.
Somehow, it's even worse in Europe. Women lead 6 percent of the top 100 companies in the U.K., 2 percent of the top 30 in France, and 1 percent of the top 50 in Germany.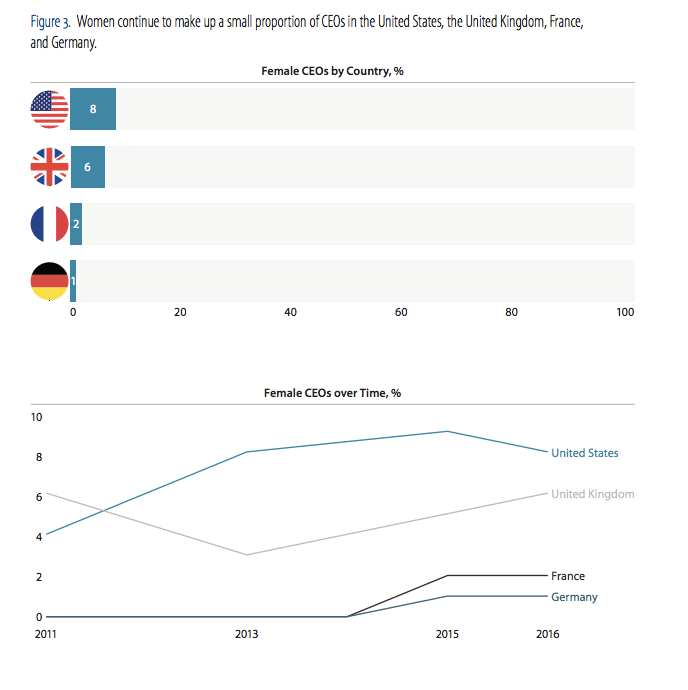 The sad state of affairs at the top is a stark sign that gender equality is still more dream than norm. That's despite all the talk of women resisting, or holding conferences about women, or being promised equal pay (what a privilege!), or just straight-up trying to "lean in."
Sure, Fox News finally got rid of a guy who'd been repeatedly accused of sexual harassment. But it took the men running the company 15 years to get around to it. More women in power typically equals fewer sexual harassers hanging around the espresso machine.
Here's another bizarre indicator of just how little opportunity there is for women at the top: From 2014 to 2016, six women were hired as chief executives at S&P 250 companies, out of 81 appointments, according to a new report from Feigen Advisors. During that same period, eight people who were alumni of PepsiCo. were appointed CEO of S&P companies.
So, it's easier to hire a CEO from a single soda company than it is to find women from literally anywhere to run a top-250 company.
OK, so it's 2017. Women work, and they have been for a while. Women make up more than half of all college graduates, the majority of law students, and 40 percent of managers overall. Why has there been such glacial progress at the highest level?
"That's probably the question of the century," Bonnie Gwin, a vice chairman at Heidrick & Struggles who recruits CEOs, told The Huffington Post.
The answer boils down to discrimination and bias, though Gwin didn't label it that way. She talked about how companies need to intentionally develop a good pipeline of talented women who would be qualified for the CEO role.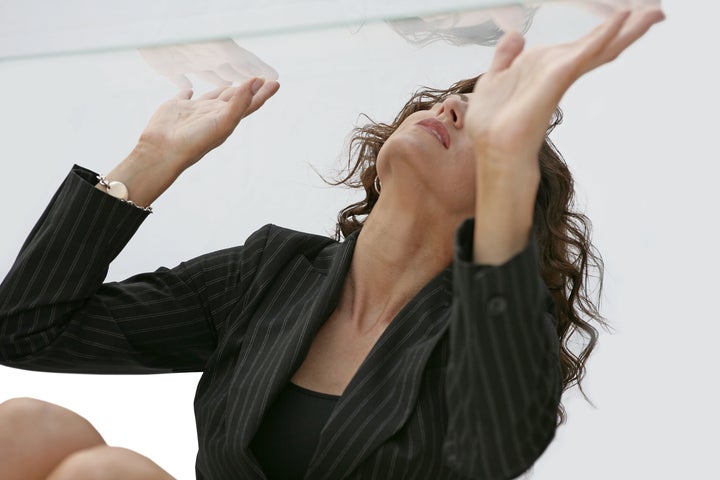 Most of the U.S. companies the Heidrick analysis looked at promote CEOs from within, and they tend to appoint leaders with strong backgrounds in finance and other roles that have profit and loss responsibility. Women still tend not to be in those roles (essentially because of bias ― like how we teach boys they're better at math).
Gender bias and discrimination ripples through the workplace in a variety of ways, starting with very basic things. Picture a CEO in your head and you see a man. Google it. That's a bias for everyone, including people doing the hiring. Men have been running corporations since the dawn of corporations.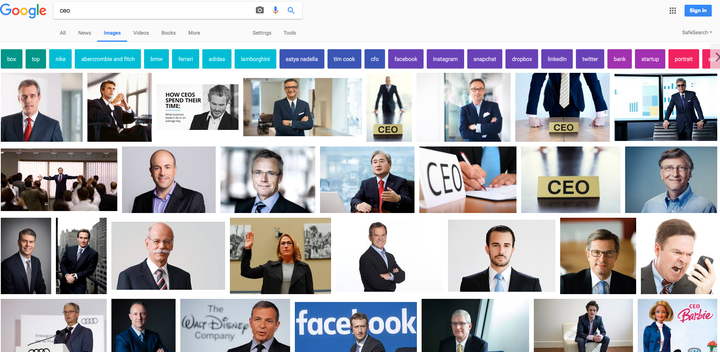 There are a lot more dimensions to the bias: Women are judged more harshly in performance reviews, for example. Women are more likely to be interrupted in meetings; more likely to wind up doing menial or invisible tasks for which there's little reward.
Gwin said women tend to leave the workforce at earlier stages in their careers. Often times, women leave to have kids ― either because maternity leave is not a thing, or because they're penalized for taking it. Or, they leave because of bias at work. That's especially true in the tech industry, studies have shown.
And there's plenty more data out there about how women are less likely to be mentored for leadership positions by male superiors, some of whom might have Mike Pence-style rules about socializing with women outside the office.
Gwin said companies truly do want to do better. "Some companies are taking it more seriously," she said.
That seems true when judged by the number of women's conferences, reports on gender, and experts from corporate America who pitch themselves as experts on women in leadership.
But it's obviously silly when you look up at the chart.
There's been some chatter recently that all the handwringing over such a privileged sector is trivial, especially now with a White House that seems bent on restricting women's rights.
"The dire threat that women face is not the possibility that women won't make it into the C-suite," Terry O'Neill, president of the National Organization for Women, told Bloomberg recently. "It's the possibility that we will die from an unsafe abortion."
But these aren't separate issues. When women leaders are in power, all women tend to have more power. Donald Trump's White House clearly listens to business leaders ― as have previous administrations. Shouldn't more of those leaders be women?
Popular in the Community