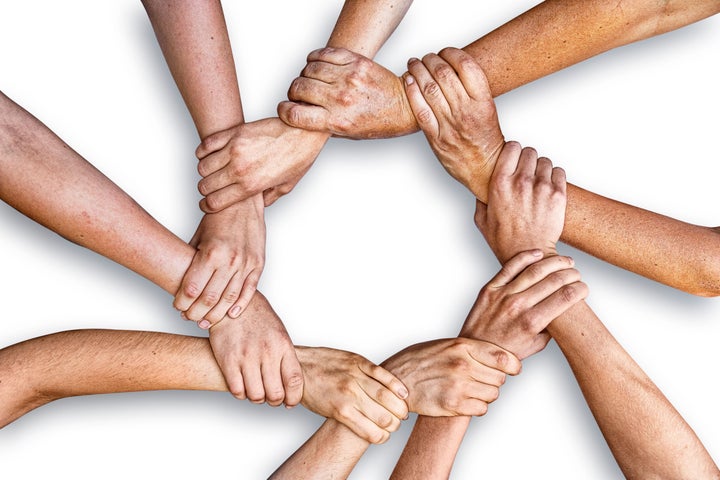 Cooperation is central to human existence. Our great achievements are all a testimony to our ability to cooperate. There would be no bridges, skyscrapers, computers, agriculture or railroads if people could not work together to design and build things that go beyond the capabilities of any individual person.
Although it is clear that cooperation is crucial for us, we still have all sorts of beliefs about who is more likely to cooperate. On the one hand, there is a broad belief that women are more likely to act as caretakers than men, and so women should be more likely to be cooperative with others. On this view, men compete with each other for resources and for mates, and so they should be more likely than women to act competitively rather than cooperatively with others.
On the other hand, men also tend to get involved in team sports and are most likely to serve in armies. So, perhaps men are more likely to cooperate.
That is, as you start to think about it, you realize that you could generate good reasons why men might be more likely to cooperate than women, or less likely to cooperate or perhaps equally likely to cooperate.
Luckily, there is data to help us out here.
Daniel Balliet, Norman Li, Shane Macfarlan and Mark Van Vugt did a meta-analysis of 272 research findings over the past 50 years exploring men and women in cooperative settings. This paper was published in the November, 2011 issue of Psychological Bulletin. In a meta-analysis, researchers analyze the data from many studies conducted over a long period of time and try to extract patterns that might not be evident from any individual study.
For example, many studies have explored a particular setting called the "Prisoner's Dilemma." In the Prisoner's Dilemma, there are 2 people, and each has been arrested on suspicion of committing a crime together. The authorities make clear that they don't have enough evidence to charge either person with a serious crime, so they are willing to cut a deal. If both of you refuse to testify against each other, you'll each receive a moderate jail sentence. However, if your partner refuses to testify and you rat on your partner, then your partner will get a stiff sentence and you'll go free. If your partner rats on you and you refuse to testify, then your partner goes free and you get a stiff sentence. And if you both testify, then you both get a stiff sentence.
In this kind of game, the best outcome for both of you is to cooperate with each other and refuse to testify. Then, nobody gets a stiff sentence.
The meta-analysis looked at studies that used the Prisoner's Dilemma as well as other games that are similar to it.
On average, men and women are about equally likely to cooperate in games like this. However, the pattern of cooperation differs:
Men are most likely to cooperate when they are playing against other men. Women are much less likely to cooperate when playing against other women. When the game involves a mixed-sex pair, then women are much more likely to cooperate than men.
When the game is played repeatedly, men are more likely to cooperate than women over time. Essentially, in games like this women are more likely than men to punish someone who rats on them.
Overall, there is one other finding of importance here. All of the differences that the authors observed were rather small. That is, while gender does influence how likely people are to cooperate to some degree, it is hardly the most important factor.
Practically speaking, then, if you are trying to create an environment in which people are going to cooperate, you are probably better off fostering an environment of team unity and trust than you are focusing on the gender balance of the group.
Related