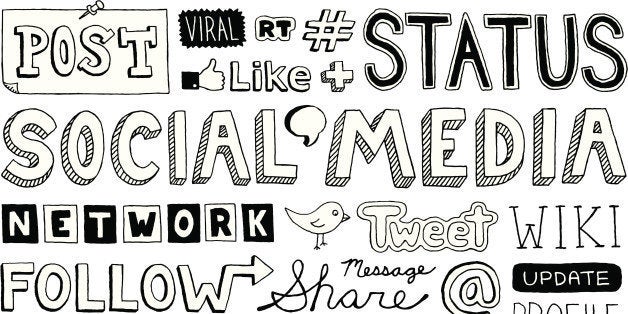 Social media has come in like a flood and nearly washed away every trace of how communication used to be back in the day. You remember, actually dialing a number and waiting for someone to answer, only to leave a voice message for a return call. Or, how about using fully spelled out words, not emoticons, abbreviations, short messaging scripts, and the like to convey a message. Or, one of my favorites, when the number (#), hashtag, or pound sign (whatever they're calling it these days) was actually used with NUMBERS!
Some are embracing our technological wave of communication, while others are having a tough time keeping up! I feel like a wrangler shouting through a mega-phone, "COM'ON PEOPLE, KEEP UP!" While I jest, social media is a powerful force in marketing your business brand, and when done right, can have a positive impact on your social influence. The problem I have found with using social media is the coordination between the many platforms: Facebook, Twitter, YouTube, Pinterest, Instagram, SnapChat, LinkedIn, and many countless others that just haven't reach global recognition. Each of these platforms have a different functionality, and when aligned with objectives that match that functionality, can be very effective in reaching your specific audience.
Before we go any further in this article, I must qualify my expertise with social media. I do not consider myself an expert. In fact, like many of you reading this, I'm learning as I go along. Picking up new ways and trying to keep up with all the growth that is happening. Amazingly enough, I attribute my success in increasing my social relevance and influence with the use of the following three tools.
First, let me share a little secret: You don't have to generate or create ALL the content you share on social media. In fact, the best-kept secret of social media is what I like to call, O.P.C (Other People's Content) -- yes, I just coined another phrase! I mean, let's face it, we all aren't graduates with English degrees or laureates of poetic societies. Most of us struggle to convey ideas in a way that is interesting and attracting. The whole idea of social media is sharing interesting topics with other people who are interested in that topic. That is how you create connection, which could lead to a great business (or personal) relationship. Another side secret: Lighten up! Don't take it too serious. I believe the reason Millennials are killing it on social media is because they don't take it too serious. Basically, they have fun -- a good reminder to all the struggling Boomers out there (myself included).
So, without further ado, here are three of my favorite tools that create what I like to refer to as the social media ménage à trois
1) IFTTT: If, This, Then, That is a little coming to be known tool that I discovered a couple of years ago. I fell in love with it because of the algebraic expression it represented. But unlike Algebra, you get to decide the outcome, rather than trying to solve the problem for the answer. In this online social bookmarking tool, you create what are referred to as recipes. The elements in your recipes are content that you want shared across platforms. It helps to keep consistent flow of content and consistent context of content. This helps keep interested readers aligned with your objectives and doesn't confuse your brand's message.
2) Buffer: Buffer is a content aggregation tool. We go back to the O.P.C. concept. It offers up great content in different categories. You select what you want to distribute and what platforms to use. It's very user-friendly and free with a fee version also available.
3) KLOUT: Although this is the last on my list, it is by far the most responsible for my increased visibility in social media. Klout gives you an opportunity to increase your Twitter following, as well as share great content. It measures your influence and appropriates a score. It helps me to see when I'm slacking off with sharing valuable content and helps me to get back on track to keep my audience engaged and interested.
Social media is so ME! It's a big part of anyone who want to share their message with the world! So, all those fighting the power of social media... stop it! Give in, you're fighting a losing battle. Tools like the ones I mention make it so much easier to swallow. Before you know it, you'll be a social media pro, or not! At the very least, you'll be running with the mustangs instead of trying to get the ol' mule to move.
Kim Harris, Creator/Visionary - Stiletto Business Strategies for Women Business Owners and the #StilettoMovement is an entrepreneur who creates stages via live and virtual events for women entrepreneurs to share value. She is the recipient of the SBA's Women in Business Champion of the Year Award a published author. Follow Kim on Twitter @MsKHarris or #StilettoWBO or #ItsSoMeTips for business strategies and social media tips. Visit http://www.facebook.com/StilettoWBO to learn, connect, and collaborate. Schedule a private VIP consult with Kim at http://bit.ly/VIPConsult
REAL LIFE. REAL NEWS. REAL VOICES.
Help us tell more of the stories that matter from voices that too often remain unheard.