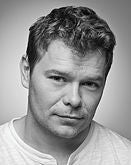 Just as crowdfunding has changed finance and citizen journalism has transformed the media, the internet is altering the face of medicine and healthcare. A striking example of that is Mendus (http://www.mendus.org), a website where members can design their own research studies.
Joshua Grant's journey, seeking answers to his own health issues, led him to develop the site. After graduating with his Bachelor of Science from Dalhousie University and Ph.D. from the University of Montreal, neuroscientist, Grant headed to Germany to work at the prestigious Max Planck Institute. At about the same time his health began to deteriorate. Eventually, he was diagnosed with Chronic Fatigue Syndrome (CFS) a mysterious disorder, without an accepted treatment, that affects many bodily systems, including the brain.
After wrestling with symptoms such as 'brain fog', post exertional malaise and irritability, which Grant described as "debilitating" he took matters into his own hands. To wade through all the untested 'natural' treatment possibilities, and possibly even help cure CFS, Grant started up his company, Mendus, a website where members can design their own research studies.
Mendus studies are based on members' interest and requests, ranging anywhere from testing the influence of the sugar D-Ribose to heart rate monitoring and potentially even genetics. Once launched a study remains open indefinitely, slowly collecting data.
"What we're doing is quite unique," says Grant. "Several companies claim to offer patient-initiated or led research but ultimately that research is done in a lab by the lab. That's not bad of course, but it's a pretty loose interpretation of the term(s)."
Mendus is a do-it-yourself resource. Users are grouped into communities based on disorder (like CFS) and can suggest study ideas, usually to test the effectiveness of a treatment. As they complete these do-it-yourself studies the community begins to learn what works and what doesn't.
Standard medical research takes time. Even with a team of scientists, it can take years to obtain results. Mendus is trying to change that by standardizing and pooling the experiences of the patients themselves. Grant runs the entire site, from the social media platforms, to personally answering emails.
Participation in Mendus studies is anonymous, yet this one-on-one gives the experience a personal touch, adding to the fact that members can see and download their own results. The measures used in the studies so far range from symptoms to basic cognitive behavior. Grant hopes to employ more objective measures in the near future with things like insulin levels or gut bacteria counts.
Recently, Mendus completed a 142-person, double-blind, placebo-controlled, crossover trial (with two different disorders), something that would have most likely cost a few hundred thousand, at minimum, and taken years to complete if run in academia or by the pharmaceutical industry.
Mendus is a work in progress. With multiple active research studies, what holds for the company's future are many possibilities, including Grant's wish to incorporate more elaborate tracking apps, such as heart rate monitors, biological data, as well as getting more scientists on deck.
REAL LIFE. REAL NEWS. REAL VOICES.
Help us tell more of the stories that matter from voices that too often remain unheard.
This post was published on the now-closed HuffPost Contributor platform. Contributors control their own work and posted freely to our site. If you need to flag this entry as abusive,
send us an email
.