WASHINGTON -- Sen. Robert Menendez (D-N.J.) on Wednesday was indicted on public corruption charges for allegedly accepting donations and pricey gifts from a Florida ophthalmologist in exchange for using his position to push the doctor's interests.
The indictment laid out how Menendez allegedly took both expensive gifts and legal donations from the wealthy donor over a period of several years, dispatching his Senate staffers to help intervene on behalf of Dr. Salomon Melgen's business and personal interests.
Menendez was indicted on a total of 14 charges: one count of conspiracy, one count of violating the Travel Act, eight counts of bribery, three counts of honest services fraud and one count of making a false statement.
During a press conference in Newark, New Jersey, Wednesday evening, Menendez was defiant, saying that he was "not going anywhere" and that the Justice Department was "dead wrong."
Menendez said he started his career fighting corruption and received death threats after agreeing to testify for the prosecution, which he said forced him to wear a bulletproof vest for a month. He said that he was "angry" because the indictment "contradicts my public service career and my entire life."
"I'm outraged that prosecutors at the Justice Department were tricked into starting this investigation three years ago with false allegations by those who have a political motive to silence me," Menendez told a cheering crowd. "But I will not be silenced. I'm confident at the end of the day that I will be vindicated and they will be exposed."
Starting in 2006, Menendez allegedly began accepting flights, including trips on private jets and first-class airfare, as well as "the use of a Caribbean villa, access to an exclusive Dominican resort, a stay at a luxury hotel in Paris, expensive meals, golf outings, and tens of thousands of dollars in contributions to a legal defense fund" from the donor, according to the indictment.
The New Jersey Democrat allegedly took several steps to advance the interests of the donor, including trying to influence the visa proceedings of Melgen's foreign girlfriends and trying to stop the State Department from donating shipping container monitoring and surveillance equipment to the Dominican Republic, which would have threatened Melgen's contract with that country. He also allegedly tried to influence an investigation into Melgen's billing practices.
In exchange for Menendez's efforts, Melgen allegedly catered to the senator's needs, even using his American Express points to book the executive suite at the five-star Park Hyatt in Paris for Menendez in 2010. Menendez allegedly had requested in an email that Melgen book one of two rooms, both of which featured a "king bed, work area with internet, limestone bath with soaking tub and enclosed rain shower, views of courtyard or streets," according to the indictment.
Seven counts in the indictment relate to $751,500 in campaign contributions Melgen and his family made to a series of committees to benefit Menendez's 2012 re-election campaign. These contributions came in the form of myriad donations to aid Menendez's 2012 Senate re-election campaign, including donations to his campaign, to the New Jersey state and county Democratic Party committees and to Senate Majority, a super PAC tied to the hip of Sen. Harry Reid (D-Nev.), then the Senate Majority Leader.
The indictment alleges that these contributions were made in exchange for actions Menendez took on behalf of Melgen to help Melgen challenge Medicare reimbursement charges his business faced at the time.
Senate Majority PAC (then called Majority PAC) was the largest recipient of Melgen's contributions, with two $300,000 donations from Melgen's Vitreo-Retinal Consultants made with the intent that they be earmarked specifically for Menendez's race. The super PAC ultimately spent $582,500 to support Menendez. The indictment alleges that the contributions were tied to actions Menendez took to aid Melgen.
These contributions allegedly were tied to Menendez's attempts to convince the Department of Health and Human Services and the Centers for Medicare & Medicaid Services to reverse their position that Melgen's company was overbilling Medicare. This effort included enlisting Reid's help in advocating to Kathleen Sebelius, then the Secretary of Health and Human Services, that she side with Melgen on the billing dispute. In an August 2012 meeting with Menendez and Reid, Sebelius said she "had no power to influence" the outcome of the dispute.
Melgen was not only in touch with Menendez's office, but also communicated through Senate Majority PAC to Reid's office via "Fundraiser 2." This unidentified person is described in the indictment as a former Reid aide and fundraiser for Senate Majority PAC. After making his second $300,000 contribution, Melgen emailed Fundraiser 2 with a four-page memo explaining where the Medicare billing dispute stood, and called on Sebelius to intervene.
Fundraiser 2 emailed Melgen back to say, "I'm going to see [Reid] on Tuesday. I will give this to him directly. Is that ok?"
Menendez had previously denied any wrongdoing. He had never reported flights he took on Melgen's jet in 2010, but said he reimbursed the donor for nearly $60,000 in early 2010. Menendez set up an ethics fund to fight the investigations last year.
Sen. Cory Booker (D-N.J.) quickly came to Menendez's defense on Wednesday, saying the senior senator has "never wavered in his commitment to the people of New Jersey."
"He's been an invaluable resource and a mentor to me since I arrived in the Senate. Our system of justice is designed to be fair and impartial, and it presumes innocence before guilt. I won't waiver in my commitment to stand alongside my senior Senator to serve our great state," Booker said.
The New Jersey Democratic State Committee moved swiftly into damage control mode, launching a website and Twitter account titled "I Stand With Bob."
Rep. Luis Gutierrez (D-Ill.) chimed in after the allegations, cheering Menendez's work on immigration reform.
"My hope is that these legal matters are resolved quickly," Gutierrez said.
In a letter to Reid on Wednesday, Menendez said that he would voluntarily temporarily step down as ranking member on the Senate Foreign Relations Committee until the charges against him were resolved.
In a statement, Reid said that Menendez deserved his day in court.
"I appreciate Senator Menendez's willingness to temporarily step down as ranking member. He has been a consistent champion for the middle class. As I have said about both Democrats and Republicans, our justice system is premised on the principle of innocent until proven guilty and Senator Menendez should not be judged until he has his day in court," Reid said.
Read the indictment below.
This article has been updated throughout with additional information as it has become available.
Before You Go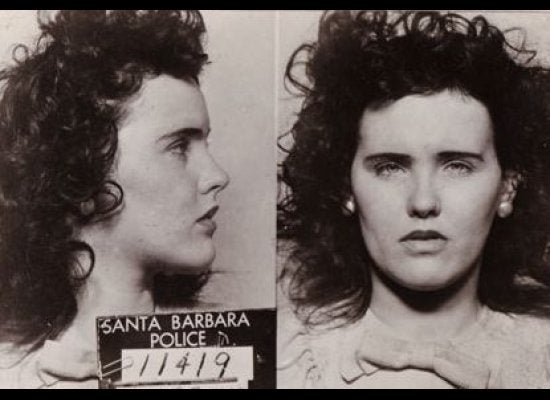 10 Major Crimes That Shocked the Nation (SLIDESHOW)
Popular in the Community