Writing in the Times, Putin criticized American militarism. "It is alarming that military intervention in internal conflicts in foreign countries has become commonplace for the United States," he wrote. "Is it in America's long-term interest? I doubt it. Millions around the world increasingly see America not as a model of democracy but as relying solely on brute force, cobbling coalitions together under the slogan 'you're either with us or against us.'"
"I have to be honest with you, I was at dinner, and I almost wanted to vomit," Menendez said in an appearance on CNN Wednesday night. "The reality is, I worry when someone who came up through the KGB tells us what's in our national interest and what is not. And, you know, it really raises the questions of how serious this Russian proposal is."
Menendez, who heads the Senate Foreign Relations Committee, had been in favor of a military strike prior to Russia's offer. "Assad has made a calculation now ... that he can use chemical weapons, or he believes he can use chemical weapons without consequence," Menendez said at a Senate hearing earlier this month. "And in doing so there is a global message that in fact other state actors and other non-state actors may believe they can do so as well."
Speaking to CNN's Jake Tapper on Wednesday, the senator didn't rule out the possibility that the U.S. and Russia will be able to work out a diplomatic solution to deal with Assad's alleged use of chemical weapons. But he argued that, given the tone of Putin's op-ed, the U.S. should proceed with caution.
"I believe, as someone who helped author the resolution that got bipartisan support in the Senate Foreign Relations Committee, that it would be foolish to close the door on a potential diplomacy -- we have to test it."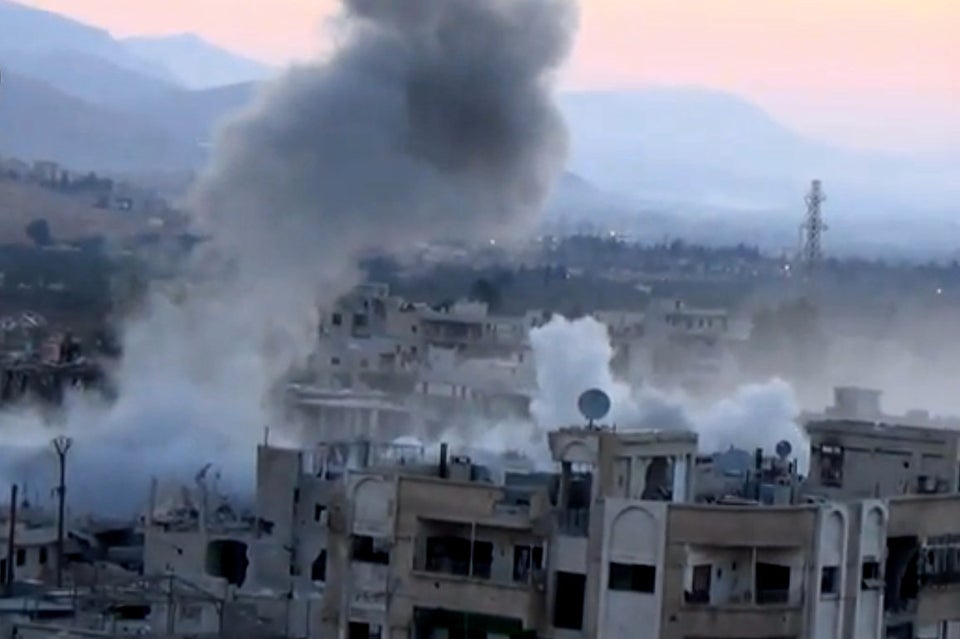 Syria War In September
Popular in the Community