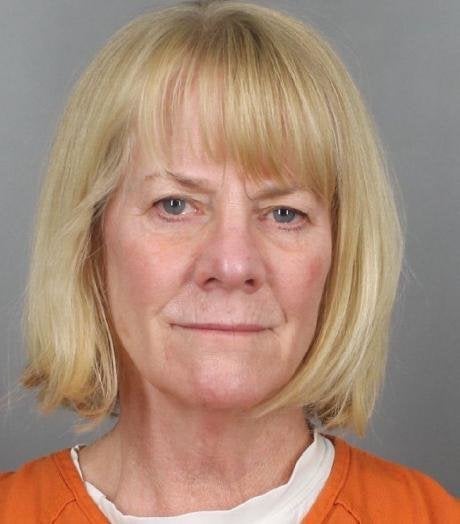 A Mennonite woman in Colorado has been jailed for refusing to testify in a condemned murderer's death penalty appeal because of her faith. 
Greta Lindecrantz, who was a private investigator for the killer's defense back in 2009, has already spent nine nights at the Arapahoe County Detention Facility. She faces months more behind bars after she was charged with contempt of court for refusing to answer questions about former client Robert Ray, one of three men on Colorado's death row.
Lindecrantz, 67, was subpoenaed by prosecutors fighting Ray's appeal to testify about her work for his defense during the original trial. She says religious beliefs prevent her from testifying for the prosecution in a death penalty case.
"Ms. Lindecrantz is firm in her faith-based commitment that she can not be used as a tool for prosecutors seeking to kill a fellow human being," her lawyer, Mari Newman, told HuffPost. 
Lindecrantz told Colorado District Judge Michelle Amico in court Feb. 26 that she would have no problem testifying if "death wasn't on the line."
"I feel like I was handed a gun and I was told to point it at Mr. Ray, and the gun might or might not have bullets in it, but I'd have to fire it anyway. I can't shoot the gun. I can't shoot the gun," Lindecrantz said, sobbing, according to The Colorado Independent.
Lindecrantz on Friday filed a motion seeking to testify as a witness called by the court, instead of by prosecutors. Amico ruled against her, and an appeals court unanimously upheld the decision, according to The Associated Press. Newman said she's preparing an appeal to the Colorado Supreme Court. 
Jail is "extraordinarily difficult" for Lindecrantz, her lawyer said. She's lost seven pounds and hasn't been able to see her husband, a man in his 70s who needed help figuring out how to book visitations online, Newman said.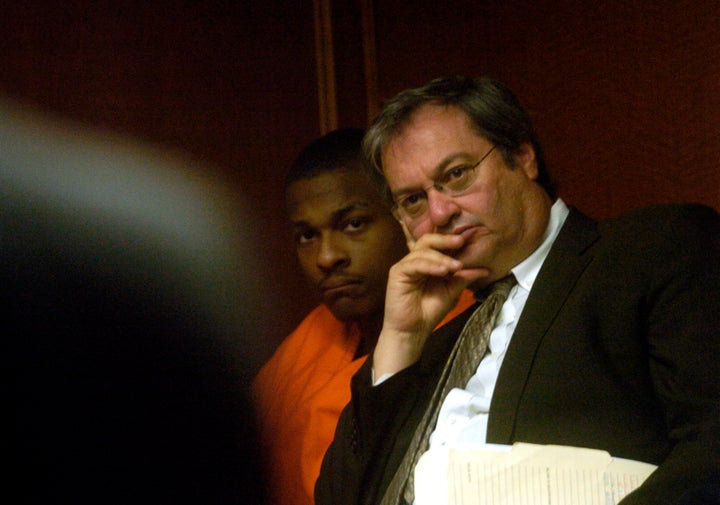 According to the Independent, Lindecrantz is a "highly respected, veteran investigator" who has worked on several death penalty cases and defended detainees at Guantanamo Bay. 
Ray was convicted in 2009 for the 2005 murders of a Colorado couple, Javad Marshall-Fields and fiancee Vivian Wolfe. He and co-defendant Sir Mario Owens were sentenced to death.
Ray's current defense team argues that his original legal team was ineffective during the 2009 trial. Prosecutors who want the death sentence upheld claim the original defenders represented Ray professionally. The prosecutors have already questioned other members of Ray's team.  
Newman said prosecutors don't need Lindecrantz's testimony for the appeal.
"Any information that could theoretically be elicited through her testimony is already in the court record. She provided her entire file to the prosecution," Newman said. "The lawyers who directed her work and make all decisions about what was and was not done in the case have already testified and been cross examined."
She added: "This is not about the truth-seeking process; this is about a prosecutor and judge ... punishing Ms. Lindecrantz for refusing to abandon her faith-based refusal to testify for the prosecution seeking to kill her fellow human being."
The Denver-area Mennonite community has been rallying around Lindecrantz, organizing hymn sings and prayer protests outside the courthouse and jail. Lindecrantz was a member of First Mennonite Church for two decades and more recently joined Beloved Community Mennonite Church, the Rev. Vern Rempel told HuffPost.
Rempel explained that Mennonites' objection to capital punishment stems from their beliefs about the nature of God.
"We do not want to give the impression that we are more right or morally superior to anyone," Rempel said in an email. "We want to bear witness to something that is close to our hearts, to the heart of our faith, that we do not kill people as a solution to anything, because of our experience of and our understanding of God's love in our lives and our communities."
REAL LIFE. REAL NEWS. REAL VOICES.
Help us tell more of the stories that matter from voices that too often remain unheard.
BEFORE YOU GO
PHOTO GALLERY
13 Women Mystics Who Helped Shape Christianity