Menopausal women have long complained of hot flashes, mood swings, night sweats and memory lapses. Now new research finds evidence that gives credence to complaints of "foggy brains," regularly associated with menopause symptoms.
The study, published in the journal Menopause, concludes that the memory problems experienced by women in their 40s and 50s as they approach and go through menopause are undeniable and that they appear to be the most acute during the early period of post-menopause.
"Women going through menopausal transition have long complained of cognitive difficulties such as keeping track of information and struggling with mental tasks that would have otherwise been routine," said Miriam Weber, Ph.D., a neuropsychologist at the University of Rochester Medical Center (URMC) and lead author of the study. "This study suggests that these problems not only exist but become most evident in women in the first year following their final menstrual period."
The study followed 117 women as they completed a variety of tests examining their ability to learn and retain new information, manipulate information and sustain their attention over a period of time. In addition, the women were surveyed on their menopause symptoms like difficulty sleeping, hot flashes and depression. Researchers also looked at hormone levels in their blood.
The researchers found that women in the early stage of post-menopause -- defined as the first year after which a woman experienced her last menstrual period -- performed worse on measures of verbal learning, verbal memory and fine motor skill than women in other stages of menopause, and that these problems were not related to symptoms such as sleep difficulties and depression.

"These findings suggest that cognitive declines through [menopause] are independent processes rather than a consequence of sleep disruption or depression," said Weber. "While absolute hormone levels could not be linked with cognitive function, it is possible that the fluctuations that occur during this time could play a role in the memory problems that many women experience."

The process of learning new information, holding on to it and employing it are functions associated with regions of the brain known as the hippocampus and prefrontal cortex, she noted. These parts of the brain are rich with estrogen receptors.

"By identifying how these memory problems progress and when women are most vulnerable, we now understand the window of opportunity during which interventions -– be those therapeutic or lifestyle changes -– may be beneficial," said Weber. "But the most important thing that women need to be reassured of is that these problems, while frustrating, are normal and, in all likelihood, temporary."
A small study presented in 2011 at the annual meeting of the Society of Neuroscience suggested that the brains of women who experience menopause-related memory loss may actually work harder to keep up with mental tasks, the Los Angeles Times reported. That study involved 22 healthy women (average age: 57) who were all post-menopausal.
Related
Before You Go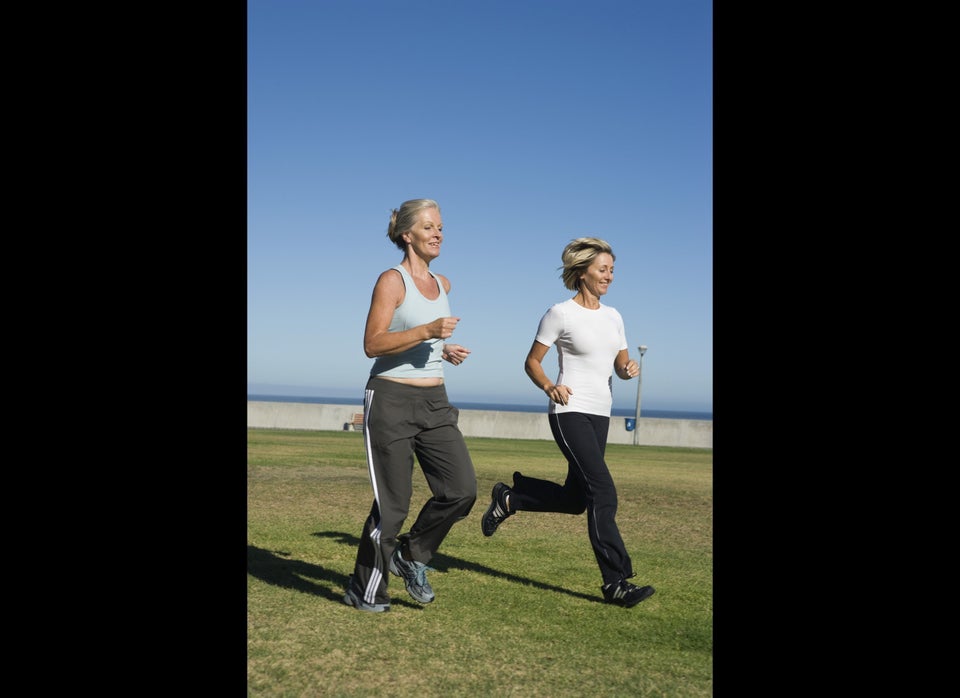 Menopause Treatment: 10 Natural Remedies
Popular in the Community