 Lotion is lotion, shampoo is shampoo and shaving cream is shaving cream ... right?
If the contents of our local drugstore aisles are anything to go by, the answer would be "no." His and hers products line the shelves, with packaging and product names that are targeted specifically for each sex. Big brands like Dove (Dove's Men + Care) and L'Oreal (Vive Pro for Men) manufacture gender-specific products that use stereotypical ideas of masculinity and femininity to target shoppers. Men's products tend toward science imagery (check out the "ions" on Degree Men) and pro tool-shapes (doesn't the Dial For Men container look like a car oil bottle?), while women's packages showcase flowers, fruit and cocktail dresses.
The Environmental Working Group, a non-profit research organization, told HuffPost that the average American man uses six products each day, totaling 85 unique ingredients. That compares to 12 daily products for women -- and an average of 168 different ingredients. But aside from a difference of sheer volume, there's often very little that separates what men and women are using in their bathrooms.
One major divergence? Fragrance, according to Dr. Bobby Buka, a New York City-based dermatologist. "They're certainly scented differently, but in terms of the ingredients for male skin ... versus female skin, it's really identical," Buka told HuffPost.
That's not to say that the only difference in all sex-specific products is the fragrance. Buka said that some female-oriented products may have added botanical ingredients -- things like Indian gooseberry and licorice root -- simply because women may tend pay more attention to holistic skin care ingredients than most men do. Again, this is a difference of consumer desires, rather than needs. For the most part, male and female skin problems and solutions are indistinguishable, he said.
There are a few exceptions to this: women tend to have more problems with skin discoloration like age spots, which are attributed to estrogen levels, so some of the female-oriented skin care products may have more lighteners than a unisex or male-oriented product, Buka added. And in his practice, he's noticed more female patients come to him for help with fine lines and wrinkles, skin texture and skin tone than male patients, which may exemplify more of a female interest in these skin issues.
"But if I did have a male patient coming to me with the latter issues, I'd treat them the same way," Buka said.
Even though the benefits and uses of personal care products aren't specific to gender, some of the dangers associated with using these products could be: "Some ingredients are hormonally active; some of these are specifically linked to male reproductive system disorders," explained Leeann Brown of the Environmental Working Group in an email to the HuffPost. "For instance, phthalates (a possible component of "fragrance") have been associated with altered hormone levels in men and boys and sperm damage."
While none of the products examined for this story have been tied to health problems, it's interesting to note the differences in ingredient lists -- and potential effects -- of many gendered products. Below, a sample from a typical drug store: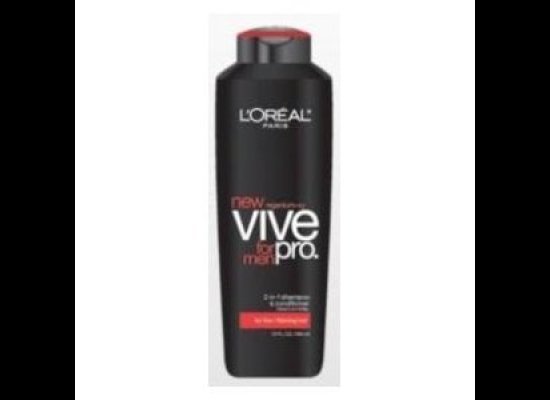 Related