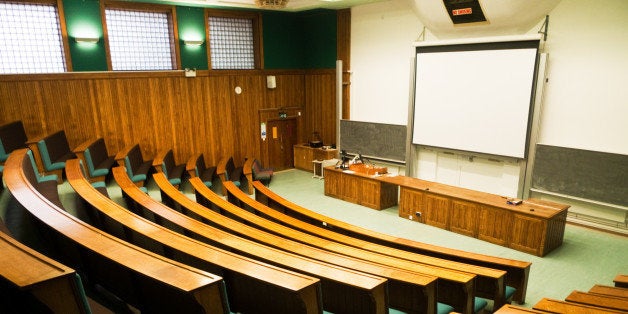 Groth's speech was nearly canceled when students couldn't afford a campus-imposed high-security fee of $964 to pay for campus police, in anticipation of student protests. However, outside donors eventually covered the fee.
One claim protestors could take to task? Groth's argument that college date-rape orientations set men up to feel "potentially dangerous, and potentially harmful, particularly to women on campus."
During his interview with Metro News Canada, he pondered whether these seminars are "overkill" and "whether in fact it might not be wiser to talk about this in a broader way, let's say for example, courtesy between boys and girls on campus, regardless of who's behaving, males or females."
Perhaps unsurprisingly, some of Groth's arguments seem difficult to support. The claim of "overkill" in college sexual assault education, for example, is countered by findings that college rape prevention programs can "cause an immediate shift in perspective about rape myths," make students more likely to offer effective "bystander support," and even cause long-term behavioral changes, according to a 2011 meta-study.
As Huffington Post Canada described in a recent piece, the men's rights movement is comprised mainly of millennial males who are "questioning their place in society and whether their rights are being violated. While their views on feminism and the extent of male oppression vary, all agree that we need to talk more openly about issues that affect boys and men."
What do you think of Miles Groth's remarks? Tell us in the comments section below.
Related
Popular in the Community