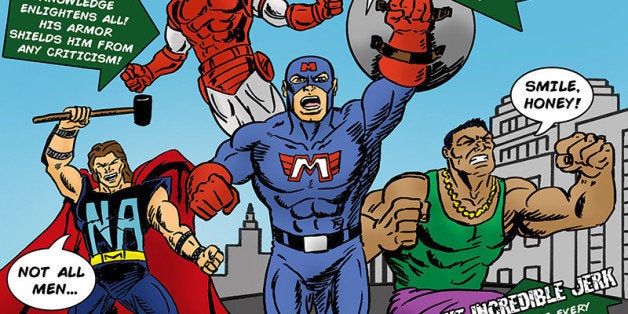 Men's Rights Activists had a meltdown last month when they discovered Mad Max: Fury Road was not only an epic action movie, but -- gasp! -- actually focused on women! (Or as one disgruntled male moviegoer described the film: "nothing more than feminist propaganda.")
Now, comic artist Daniel Bein has taken on the absurdity of the men's rights movement with a scathing -- and hilarious -- "Avengers" parody, featuring heroes with names like "Iron Mansplainer" and "Not-All-Men Man," getting owned by their dreaded enemy, "Feminazi."
Bein has already gotten some flack for the comic from within the online community Imgur. Some male commenters were offended by the comic, arguing that men are just as oppressed as women.
Bein responded perfectly to the criticism. "Men do face some problems that women don't," he wrote on Imgur. "But [women] have it much harder in this society. As a man, I think we're doing just fine."
The artist told The Huffington Post that he plans to create more "Men's Rights Avengers" comics in the future.
"What I want people to take away from the comic is that feminism and women's rights are not something that men should be upset about, fear, or be opposed to," he said. "And if, as the MRAs believe, there are some feminists who 'take it to far' or 'marginalize men' then we should remember that if it's 'not all men' it's 'not all feminists.' Supporting women's rights is supporting human rights."
Read the entire, epically funny comic below.
Related
Before You Go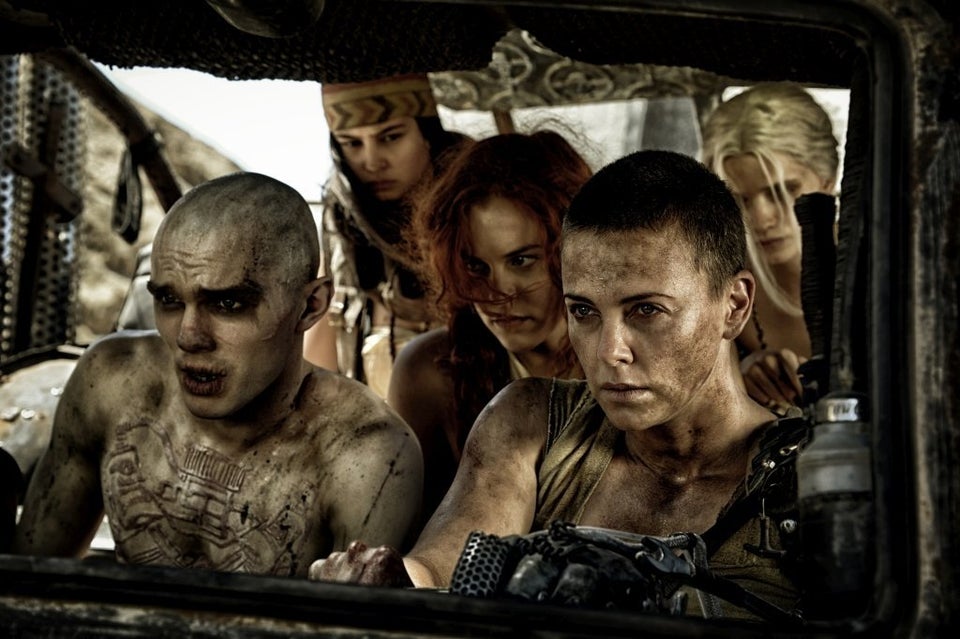 Mad Max: Fury Road first stills
Popular in the Community