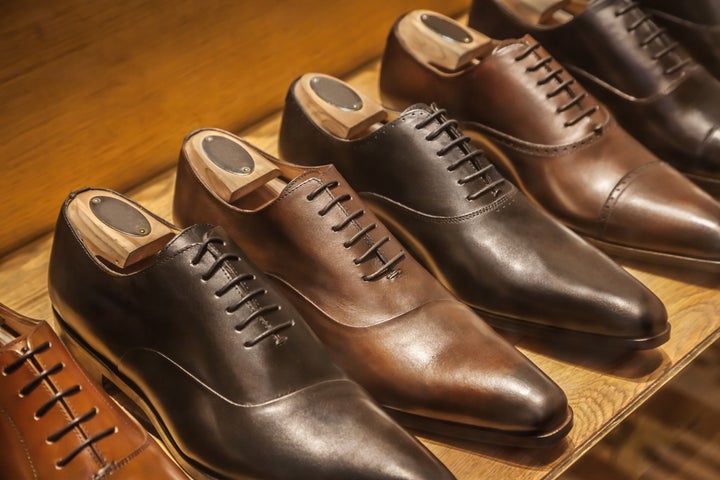 It can feel like a small market for men with a shoe size 14 and above. We get it. So we searched the internet to make the quest for shoes in a bigger size a bit easier for guys.
And not because it's simply frustrating to walk to into regular stores and never find your size, but because it's also really important for your health. A 2014 study from the U.K. College of Podiatry found that more than a third of men are wearing the wrong size shoe. Cramming your toes into too-small shoes can cause real orthopedic issues, from bunions and hammer toes to the dreaded ingrown toenail.
It should no longer feel impossible to find a nice, comfortable, dare we say stylish shoe that fits. So go ahead ― shop around in your size.
Nordstrom: The online store carries up to a size 18. You can filter from a super-slim width to extra-extra wide in several styles as well.
Belk: Shop the selection of affordable formal and casual shoes that run up to a size 18. Go to the main page for men's shoes, then filter by size.
ShoesXL: This is probably one of the best sources for men's shoes in extended sizing. You can check out boots, sandals, athletic, casual and dress shoes up to a size 20.
Kingsize: Guys with wide and large feet may luck out on Kingsize, which runs up to a size 18. The site carries lesser known brands but several popular names, too, such as New Balance, Hush Puppies and L.B Evans.
2BigFeet: Here's the thing with 2BigFeet. The site carries up to a size 21 but the selection does decrease quite a bit the larger you go. There are still several styles available, and you never know when new stock will be updated. So keep this site on your radar and check back when you're in the market.
ShoeBuy: Don't shy away from ShoeBuy's unfriendly interface. You'll be met with a nice selection of shoes once you choose size and width. The site runs up to a size 18.
Because if the shoe fits, wear it, eh?