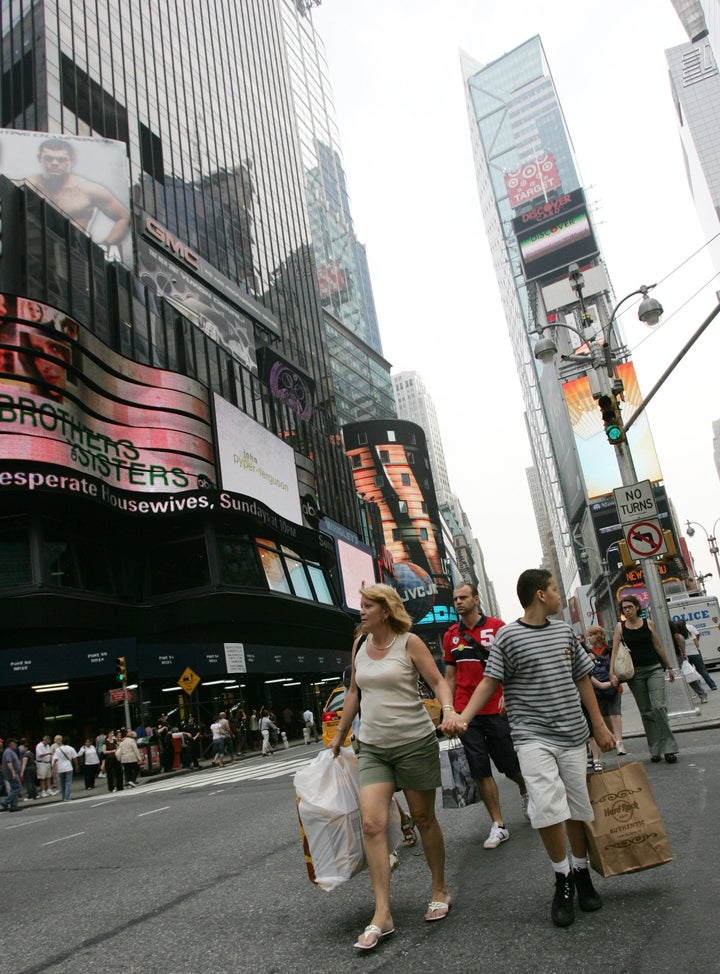 Now that the NBA season is complete, we can move onto bigger and better things. Like travel shopping.
I've never added it all up, but I'm 100 percent certain that the number one thing I've spent my time and money on in the last five years is traveling and shopping. And it just so happens that summer, officially underway this week, is my favorite season to travel shop. Why? Because I get to pack very lightly and stock up on simple, lightweight things like sunglasses, ties, socks, suspenders, swim trunks and hats while on the road. By summer's end, I'll have visited more than 30 cities, 11 states and five different countries in 2012; don't even ask me about the latter part of the year.
That said, if there's one thing I know about enhancing one's personal style it's that traveling is a great place to start; especially during summers. After dedicating my last post solely to the ladies, I wanted to help my fellas out by sharing a few more of my favorite shops around the country (and London) -- in addition to these -- that I think could elevate anyone's personal style this season.
In this post, I'll share some favorite shops in more traditional summer stops like Las Vegas, the Hamptons, New York, and Miami along with London where the Olympics will take place this year. I'll then take you to Atlanta, Charleston, S.C., and Houston in a follow-up post. So, starting with an easy one...
Topman -- Chicago and Las Vegas
Topman just opened up massive shops in both Las Vegas and Chicago so whether you have bachelor party plans with friends or plan to check out the Lollapalooza Music Festival in August, you shouldn't miss out. Topshop and Topman are making an aggressive push -- alongside European and Asian brands Allsaints, H&M, Uniqlo, and Zara -- into the U.S. I must say, you have to be happy to live in the States when all these awesome brands and retailers decide to spend their profits expanding to make it easier for us to shop!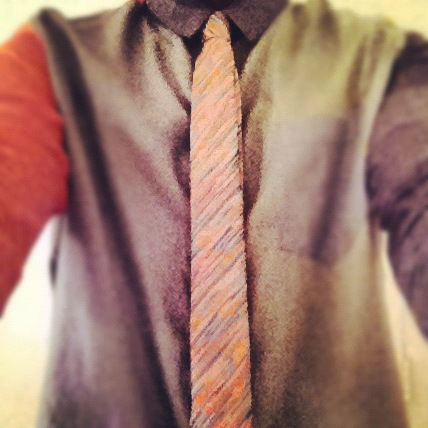 Here's a tie I picked up at Topman Las Vegas.
Jack Wills & Aubin and Wills - UK & New England
Speaking of Brits headed West, popular university-inspired brand Jack Wills has open eleven stores in the U.S. in just two years. Still, CEO Peter Williams says the brand will remain "British, British, British" despite global expansion. Jack Wills started its U.S. outreach with stores in the, somewhat, safety net of Nantucket, Martha's Vineyard and Boston in 2010, but the brand expanded further south in 2011, reaching into the Hamptons area of New York, and now as far south as Philadelphia, D.C. and even the college town of Charlottesville, Va.
If you find the brand a bit too college-esque for your taste, check out the brand's more mature collection at Aubin and Wills. Though they are not yet in the U.S., you shouldn't over pack for the Olympics if you're heading over the pond since they have eleven locations spread over London.
Tenet -- Hamptons
While Jack Wills begins expanding further south from the Hamptons, there is a smaller, independently run shop which calls the town of Southampton its home worth visiting: Tenet.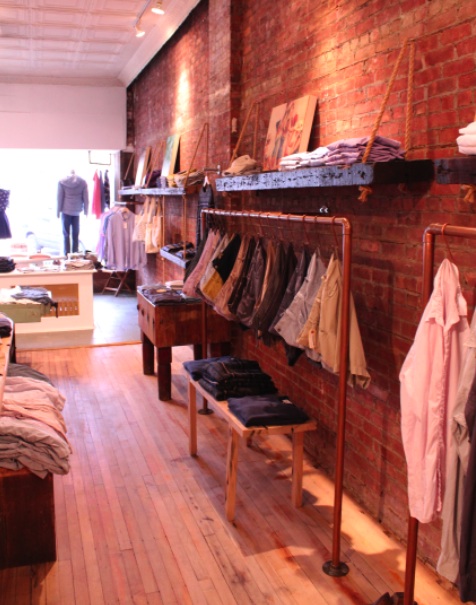 StyleCaster CEO Ari Goldberg called Tenet one of the best shops in America. (Photo Courtesy of Lea Winkler.)
Fulfilling the promise of its name, Tenet brings together some of the pillars of a man's summer look from casual beachwear by Olasul and wallets by Makr to button-down shirts by Gitman Bros. Owner Jesse Warren got his start advising fashion brands on the finance side of things, but wanted more.
"I had always known I was more interested in being an entrepreneur and being in the industry," said Warren. "I think [Tenet] speaks to the most diverse range of people... on any given day we'll have someone coming in who's 20 or someone who's 65, someone who's a local or someone in from the city or even people coming in for a week from Europe."
Like a financial portfolio, Warren prides himself in the range of the shop. The ladies should check it out too since Tenet's brand selection and taste for women's clothing is equally impeccable.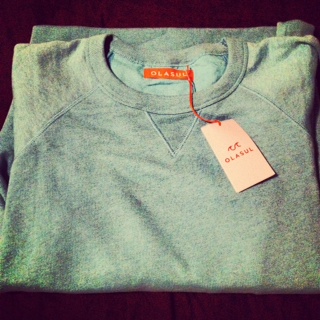 I scooped this super comfy, uber cool sweatshirt in Tenet.
Epaulet -- New York
While many New Yorkers flock to the Hamptons and Montauk come summer, the tourism season booms in the city too. And since a great summer look is often known to start with white pants, Epaulet in both Brooklyn and Manhattan, is a good place to get your fix.
Constantly regarded as one of New York's finest boutiques, Epaulet carries Alden shoes, Comme des Garcons fragrances, and shirts by Gitman Bros., but the heart and soul of this operation is their own private label of menswear. When I was planning the aforementioned trip to the Hamptons, one of the first places I looked was Epaulet where I snapped up some extremely well-crafted and crisp white pants to go along with a pastel-colored, plaid-styled button-down shirt (below).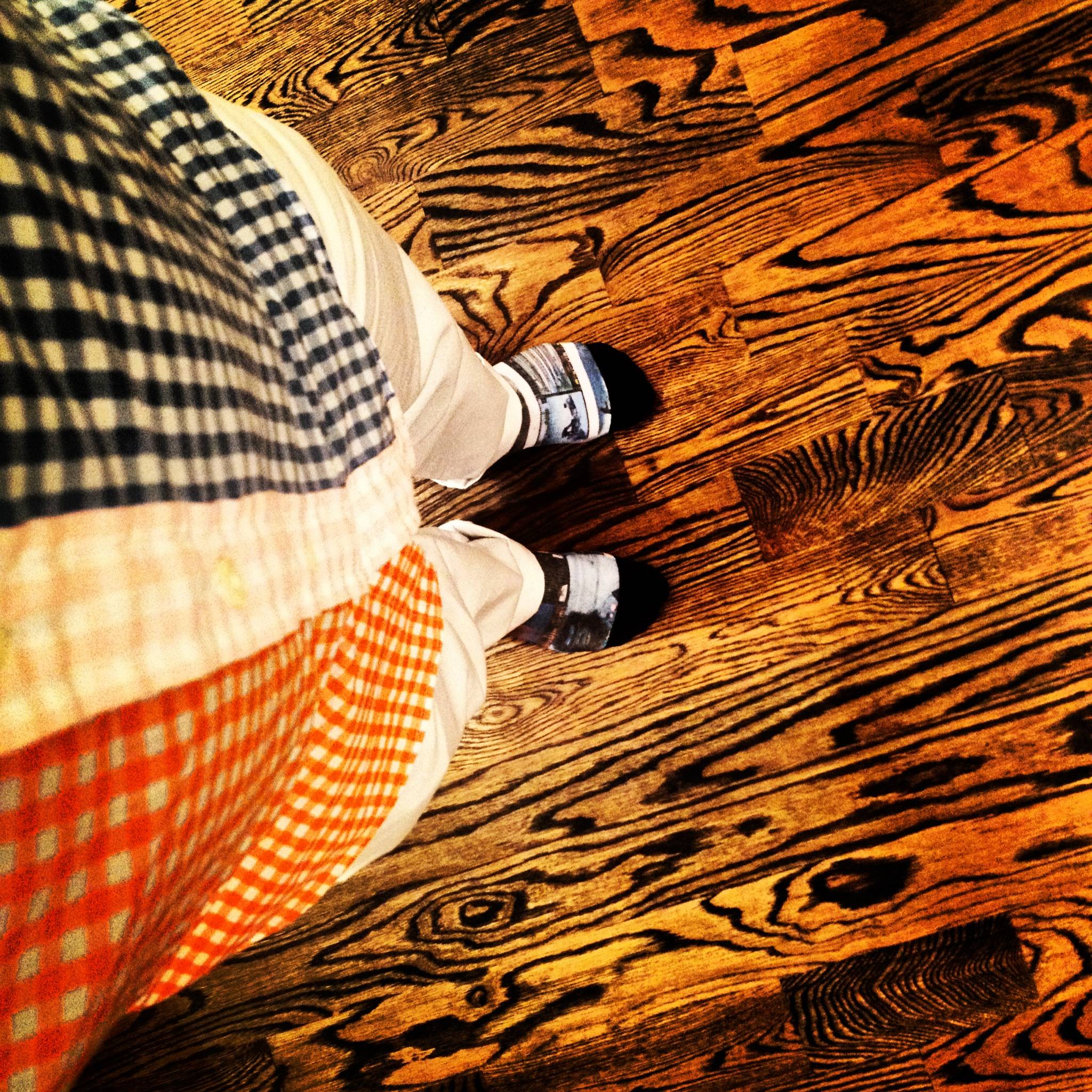 I found the perfect pants and shirt for my weekend in the Hamptons from Epaulet.
Shoe Gallery -- Miami
Further down the coastline, you should make your way to Miami's Shoe Gallery where owner Danny Waserstein is third in line after his grandfather, Abraham, and father, Jamie, in running the popular sneaker and clothing boutique. The shop opened 1979 making Shoe Gallery not just a veteran in the sneaker retail business, but a pioneer. Still, it was Danny, whose frequent trips to New York City helped him get ahead of the Florida fashion curve, eventually expanding the shop's clothing offering to give the somewhat-hidden boutique a more complete look for men. The store regularly gets a bevy of celebrity athlete, rapper and entertainment clientele so don't be surprised to see plenty more tag-popping here now that the Miami Heat are the reigning NBA champs.
Stay tuned for the follow-up post with great tips on shops in the South including Atlanta, Charleston, S.C., and Houston. In the meantime, Tweet me @joahspearman if you're in need of a suggestion during your summer vacation.