Back in November The Underwear Expert asked its readers to divulge their top underwear preferences, ranging from color to rise to shopping habits.
According to 45,000 survey responses, the top choices in underwear styles are Briefs (27%), Boxer Briefs (22%), Jockstraps (17%) and Trunks (15%). 54% of the men surveyed also prefer low-rise underwear and 41% prefer mid-rise underwear.
Since data based on enthusiasts or early adopters may signify a future shift in underwear trends, we believe that our customer is more representative of the fashion customer segment and what's trending.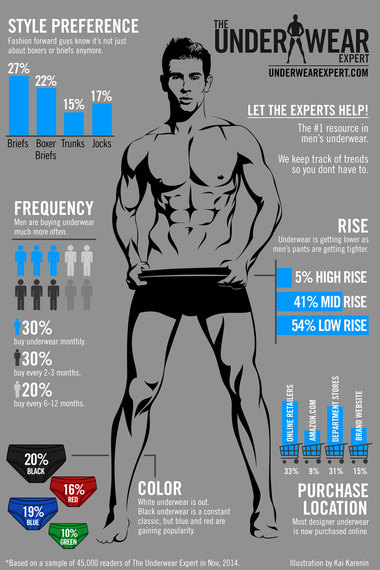 Related