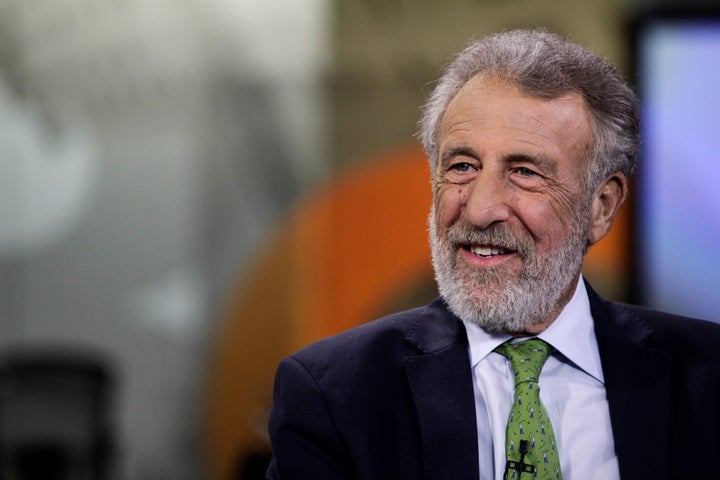 Men's Wearhouse founder George Zimmer, 66, said last week that he has recreationally smoked weed for half a century.
"I've been smoking marijuana on a regular basis for about 50 years," Zimmer told CNBC, before joking, "As you can see, it's really impacted me in a negative way."
Zimmer delivered the keynote speech at the Cannabis World Congress & Business Expo in Los Angeles on Friday.
"Everybody in the country knows what the truth here is, except the 535 people we elect to make these decisions in Washington, D.C.," he said during his speech. "It's astounding."
The apparel executive, who was fired from the menswear chain two years ago, is the fifth major business leader to come out in favor of legalizing marijuana. Whole Foods co-CEO John Mackey, Virgin Group founder Richard Branson, billionaire financier George Soros, and Peter Lewis, the late Progressive Insurance chairman who died two years ago, all backed such legislation.
Five decades of getting high doesn't seem to have squashed Zimmer's motivation.
He recently launched two new menswear ventures -- a tuxedo rental site called Generation Tux and a tailoring company called zTailors.