Updated: March 10, 2014: 11:35 a.m. EST
In 1998, Arunachalam Muruganantham was startled to discover his wife was hiding "nasty cloths" from him -- dirty rags she was using for menstruation.
"I will be honest," Muruganantham told BBC News. "I would not even use it to clean my scooter."
The experience made a life-changing impression on Muruganantham, who had no idea what kind of circumstances the women of India are living in when it comes to personal hygiene.
When Muruganantham went to the store to buy sanitary pads for his wife, he discovered one weighed less than half an ounce but was being sold at 40 times the price of raw cotton, according to BBC News. The injustice seemed outrageous to Muruganantham -- in a country where only about 12 percent of 355 million menstruating women use sanitary products, according to the Times of India, why wasn't anyone doing anything about it?
Muruganantham decided he could be the one, but it wouldn't come easy. In a society where it's uncommon for men to prioritize women's rights, Muruganantham started attracting negative attention by those in his community. He was deemed a "pervert" by many in his village, and was eventually forced to leave. His wife, rattled by the controversy, left him 18 months into their marriage.
He nearly lost everything, but refused to stop.
Currently, Muruganantham has more than 250 machines and is expanding internationally. Women in Kenya, the Philippines and Bangladesh, among many others, soon will be able to utilize Muruganantham's machines in order to have their own source of low-cost pads.

Related
Before You Go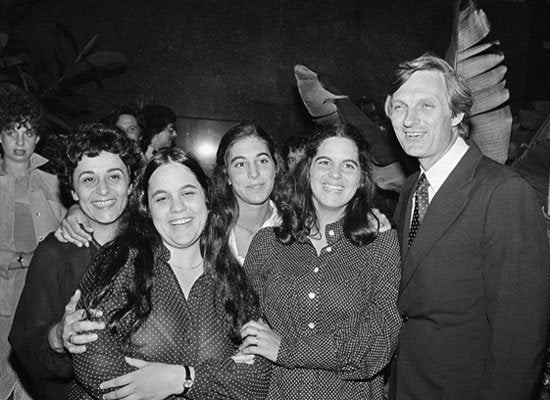 Male Champions Of Women's Rights