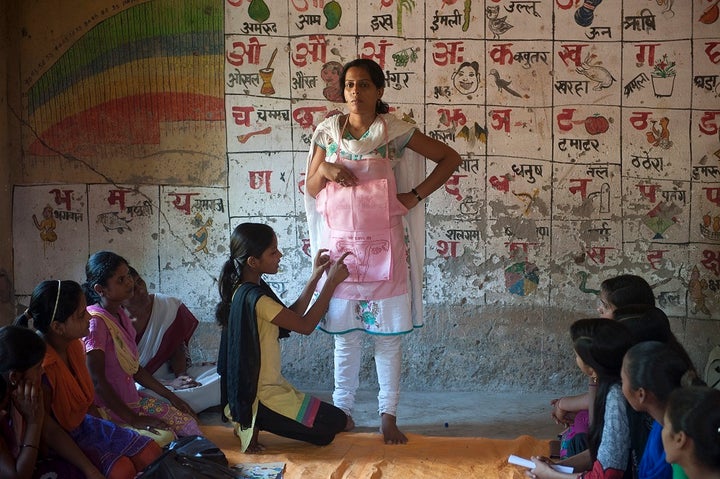 In Bangladesh, 8 in 10 women and girls use an old cloth when they have their period. In Nepal, nearly 60 per cent of women avoid social gatherings during menstruation. Some even continue to isolate themselves in menstruation huts. And in India, one study showed that 50 per cent of girls know nothing about periods until they start their own.
Lack of adequate resources, misinformation and taboos about menstruation are holding women back around the world.
Some education can go a long way in countering this.
May 28th is Menstrual Hygiene Day and for the past four years, the day has been set aside to raise awareness of challenges women and girls across the world face with managing their periods. This year, the focus is on education - in schools and within communities.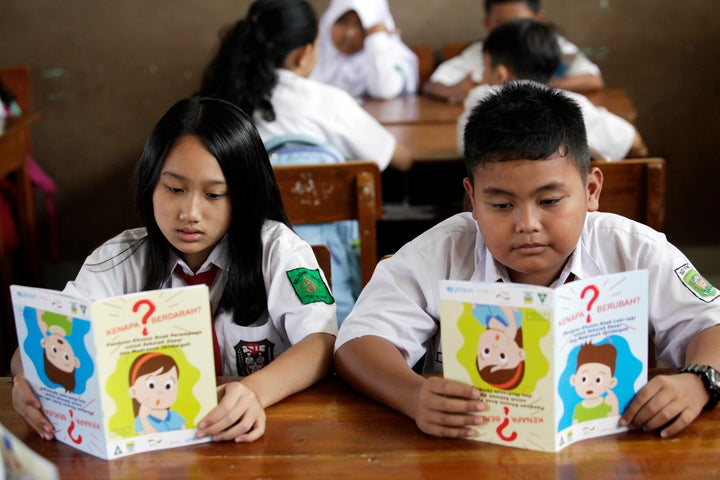 There are benefits to knowing more about menstruation - it means we are better informed to be part of a solution to a societal problem that really should not exist.
Women and girls should not have to struggle with social and economic barriers because of something as normal as menstruation - yet they do. It's not a disease - menstruating is a healthy part of life for most women. In fact, 1.8 billion of the global population of females are of reproductive age, and most menstruate monthly between two to seven days.
It's difficult to ignore the issues around menstruation, especially when it affects the lives of young people.
The poll showed that in both high-income countries as well as lower -income countries, girls and women face real challenges to attending school or work when menstruating. Among those who responded;
On average, 13 per cent of girls from low- and middle-income countries missed school or work due to their period. This number was markedly higher in Pakistan and Indonesia at 28 per cent. In high income countries, this figure was 8 per cent.
Almost half of girls in Pakistan and 31 per cent of girls in Cote d'Ivoire said that they didn't know about menstruation until they started their first period.
Overall, 30 per cent of girls and women said they missed school or work because of pain during their periods. Other factors cited were lack of sanitary materials, lack of toilets, and embarrassment.
For some of the girls, age old myths and taboos led to confusion and fears about how to manage their menses. Drinking hibiscus tea, avoiding spicy food, and not washing on the first day of their period were some of the beliefs that confused girls in Burkina Faso.
Thirteen year old Fatimata found out about menstruation from a leaflet distributed in her school by UNICEF, she said, "Everyone should read it. Boys too. They should learn that it is wrong to tease us."
I agree with Fatimata: we all need to know more about menstruation.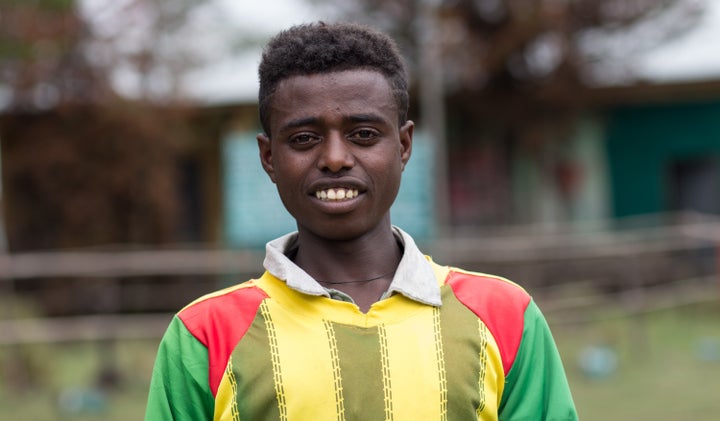 Educating boys on menstruation
In Ethiopia, boys take part in Girls' Clubs. The clubs serve as a safe space for counselling and peer to peer support on sanitation and hygiene issues particularly menstrual hygiene. The club is an example of how to demystify menstruation and engage boys in the conversation so they can be part of the solution to avoiding misconceptions which tends to make matters worse for girls.
Alemayehu Belete, a 17 year old boy in Ethiopia was able to support his younger sister when she started her period. His father had assumed she had been raped because she was bleeding and crying at the same time. Alemayehu's father was unaware that some girls started their periods as early as 10 years old. In this situation, it took a 17 year old boy to educate a father about menstruation and introduce sanitary pads to a little girl.
Boys and men can be important allies and sources of support. In Burkina Faso, 40 per cent of girls who responded to the poll said they talk to their fathers or boyfriends about their period while 14 per cent said boys or men purchase their sanitary products.
But there is an ugly side to the misinformation and lack of knowledge. In Indonesia, 22 per cent of men admitted they had mocked a woman or girl because of menstruation. There may be various reasons for this, but by informing more boys about menstruation UNICEF Indonesia helps reduce instances of menstrual bullying with the use of informative videos and comic books targeted at boys and girls.
To respond to the questions we received on U-Report, UNICEF and World Association of Girl Guides and Girl Scouts will host a live chat about menstruation on Facebook Messenger on Wednesday 31 May 8- 11am EST. To join in, text the word 'CHAT' with your message on Facebook Messenger to U-Report Global for a private response to any questions you may have.
Educating ourselves about #MenstruationMatters. We all have a role to play –so this Menstrual Hygiene Day share, like and retweet messages and spread the word so more people know the issues to help remove barriers that limit the life chances of women and girls around the world. #MenstruationMatters
UNICEF helps provide adequate facilities and supplies, including toilets, soap and water, to schools in some of the world's poorest regions. UNICEF also provides research and teaching tools to help communities and governments provide information about menstruation, promote positive hygiene habits and break down taboos. In emergencies and protracted crises, UNICEF provides 'dignity kits' which include sanitary napkins to women and girls.
Related
Popular in the Community