dapperQ, the premier style and empowerment website for the unconventionally masculine, recently celebrated its five-year anniversary with a fashion show and after party co-produced by New York City's most sought-after lesbian DJ and event planner,Whitney Day. As the managing editor at dapperQ, I was honored to be a part of this important moment in fashion history.
You see, when I first started working with dapperQ about four years ago, brands designing clothes for masculine presenting women, gender queers, and trans* identified individuals were few and far between. There were some "menswear for women" brands that sprouted here and there, offering a limited selection of boxers, snap-backs, and T-shirts. But, there was a serious dearth of brands that were addressing the specific needs of our readers. I would receive e-mails inquiring about where to find more formal clothes with a masculine silhouette that would be appropriate for work, interviews, weddings, and proms. The best advice I could give was to shop in traditional women's wear, menswear, and boys' departments and hope for the best. The problem with this was that none of the clothing offered in these departments appealed to our readers' tastes or fit their bodies. Button placement on women's wear garments is on the left, whereas button placement on menswear garments is on the right. Women's wear garments are also designed to accentuate curves and made with added "frills" and details, such as bust darts. On the other hand, menswear collections are not made to fit petite and curvy frames. As for boys clothing, it often fits petite frames in the waist and hips, but is too short in the arms and legs. To make matters even worse, readers shared countless stories about how, in the midst of their endless, fruitless searches, sales representatives ignored them, denied them access to certain dressing rooms, and tried to convince them to wear more feminine clothing.
Fast forward to BuzzFeed's 2013 article "9 Androgynous Clothing Labels You Should Know," a roundup of small companies that were founded since dapperQ's launch in 2009. These brands were not only smart business ideas that had the potential to generate profits from an underestimated and under-served market, but were also inspired by the genuine and personal frustrations that the companies' owners experienced with finding menswear that fits. At the same time the BuzzFeed article was published, dapperQ and Whitney Day were co-producing our first-ever multi-brand, queer New York Fashion Week runway show featuring four of the nine brands in the article's roundup. The show and after party were held in Williamsburg at a venue that captured the underground feel reflective of New York City's creative, fashion-forward queer scene.
Building off the success of the first show, Whitney wanted to secure a bigger, swankier venue in Chelsea, Manhattan's gallery district and home to many of the city's "power gays." dapperQ invited brands from the first show to return to the runway, and also reached out to new brands we had been introduced to since the previous event. The result: seven queer-owned and queer-friendly brands showcasing menswear collections on 35 unconventionally masculine models at Avenue nightclub, followed by an after-party that included first-rate music, dancing, interactive modeling, and NYC queer community love.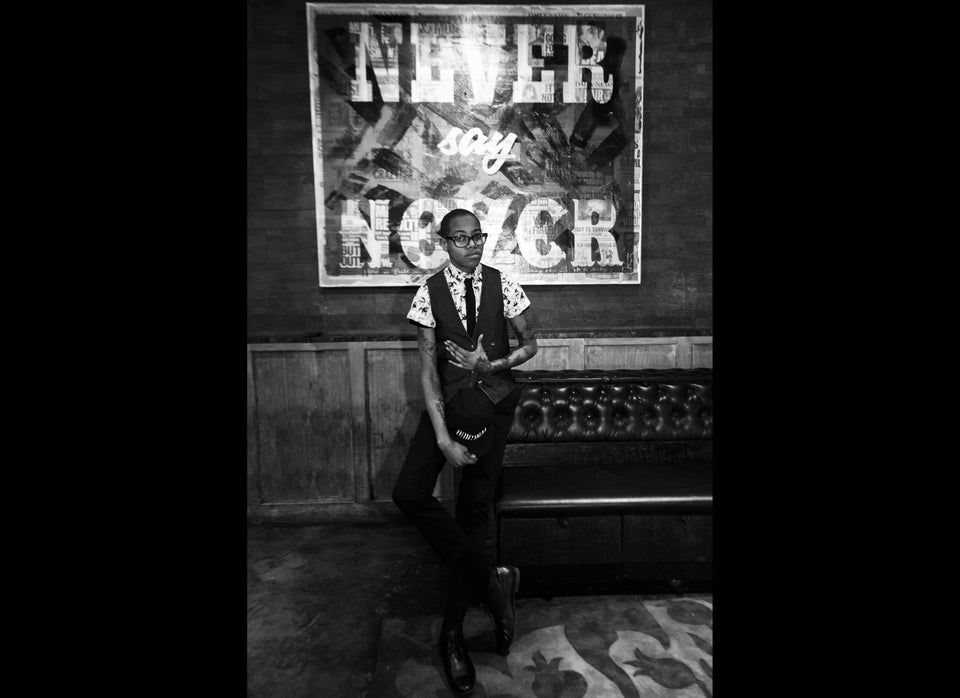 Six Menswear Brands Showcase Collections for Women and Trans* Customers
Popular in the Community