Whenever I go into a store I immediately beeline for the men's section. I don't go in there with the intention of buying a gift for my boyfriend, my dad or a male friend, but with the hope of scoring something unique for myself. Many women breeze right past the menswear, but there are three key reasons you should stop and take a closer look.
1. Prices. The sticker shock is nowhere near as bad as it is for women's clothing. Brand to brand, an identical t-shirt made for men instead of women can often cost significantly less.
2. Comfort. Have you ever heard a guy complain that his shirt is cutting off his circulation? Neither have I. Men's clothes are much roomier and can be a great place to look for an oversized sweater or tee.
Even though I'm a longtime advocate of hitting the men's side of the store, there are a few things you should know before diving in. Sizing can be tricky -- unlike women's sizing where you can often guage which size to grab, menswear is more of a guessing game depending on the fit you're after.
There are also some items that just don't work on a women's figure. Men's pants, for example, are not cut for women's hips (trust me, I've tried) and shoes are often too big or too wide. But when it comes to things like sweaters, coats and accessories, your next best find could be just a flight of stairs away.
Check out our gallery below of ten items that women can actually wear from the men's section.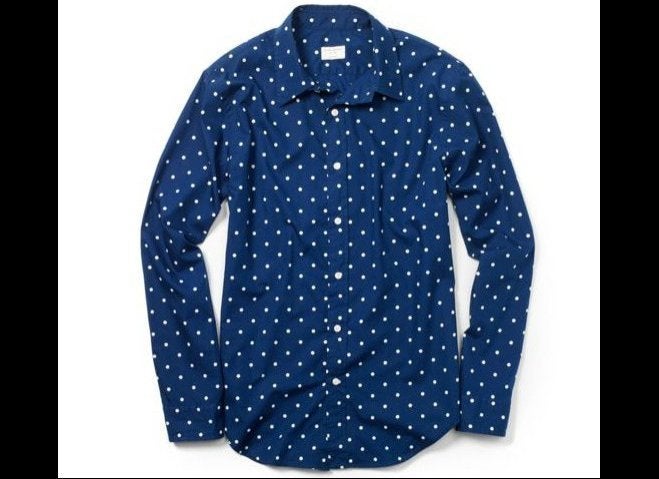 10 Items You Can Wear From The Men's Section