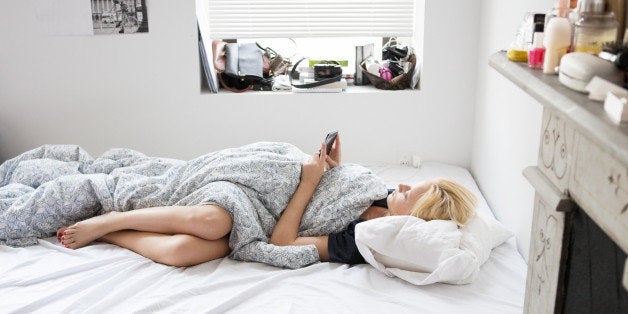 We should all make time to disconnect from our devices, but sometimes technology can be a beautiful tool. Most of us use our smartphones to chat with loved ones, check our email or as a crutch when we're bored -- but there's a better way to harness the power of our screens.
Apps like Candy Crush and Angry Birds may be mindless entertainment, but sometimes we need technology to be a little more, well, mindful. Check out some of the online tools below, created to boost your mental health and your emotional well-being.
If you're feeling overwhelmed or need help managing anxiety, waiting a few days to talk to someone can feel like an eternity. Talkspace allows users to connect with licensed therapists anonymously in order to talk out what's on their minds. The program has several payment plan options, from unlimited message therapy for $25 per week, to 30 minutes of live video therapy for $29. The app is available for iOS and Android users.
Mood 24/7
Whether you're already seeking help from a professional or just personally interested in the fluctuations of your emotions, this service is designed to be a more consistent form of help. Users are encouraged to monitor their moods through a daily question sent via text message. The program, which employs technology licensed by Johns Hopkins University, even gives you the option to share your progress with your family, friends and doctors.
If a game is more your style, try this training tool developed by mental health experts. MoodTune uses task-based tricks to help manage depression and anxiety and was developed after nearly 10 years of research. It also provides tools to help you track and manage your condition. Looking for more apps specifically aimed to help you manage anxiety? Try some of these.
PTSD Coach
Created by the VA's National Center for PTSD, this program provides users with information and exercises to help manage stress and depression after trauma. The app's features include a monitoring tool to track stress symptoms and links to hotlines and other resources for friends and family. The service is available on a desktop and for iOS and Android users.
Personal Zen is another app that takes therapy techniques and morphs them into an engaging game, complete with relaxing music. Players are prompted to trace the path of one cartoon character through the scenic grass. Researchers built the game's concept around a cognitive technique known as attention-bias modification training. Its goal is to help users alleviate anxiety, NPR reported.
Optimism
Optimism is a self-tracking tool, designed to help the user identify what elements influence their emotional and mental well-being. The app helps detect patterns in health behaviors, then offers strategies based on those patterns. The goal is to ultimately help users self-identify specific mental health triggers. The free program is available on the web and for iPhones and iPads.
Founded by DoSomething.org contributors, this 24-hour texting hotline provides realtime emotional support for young adults. The program is designed to be a safe outlet for anyone to reach out to when they're struggling with a mental health issue, whether it's feeling depressed, bullied or anxious. The service is run by crisis counselors and is completely confidential and free of charge. To reach the helpline, text START to 741741.
Lantern
Lantern offers daily sessions and one-on-one coaching on a subscription basis. The program utilizes a team of researchers, technologists and clinicians who transform cognitive behavioral therapy techniques into simple exercises. Plans are personalized to each user based on an initial self-assessment. The service will also extend their platform in February 2015 to include a program for eating disorders, Bloomberg reported. Lantern is available for a computer or mobile device.
Have a story about mental illness that you'd like to share? Email strongertogether@huffingtonpost.com, or give us a call at (860) 348-3376, and you can record your story in your own words. Please be sure to include your name and phone number.
Related
Before You Go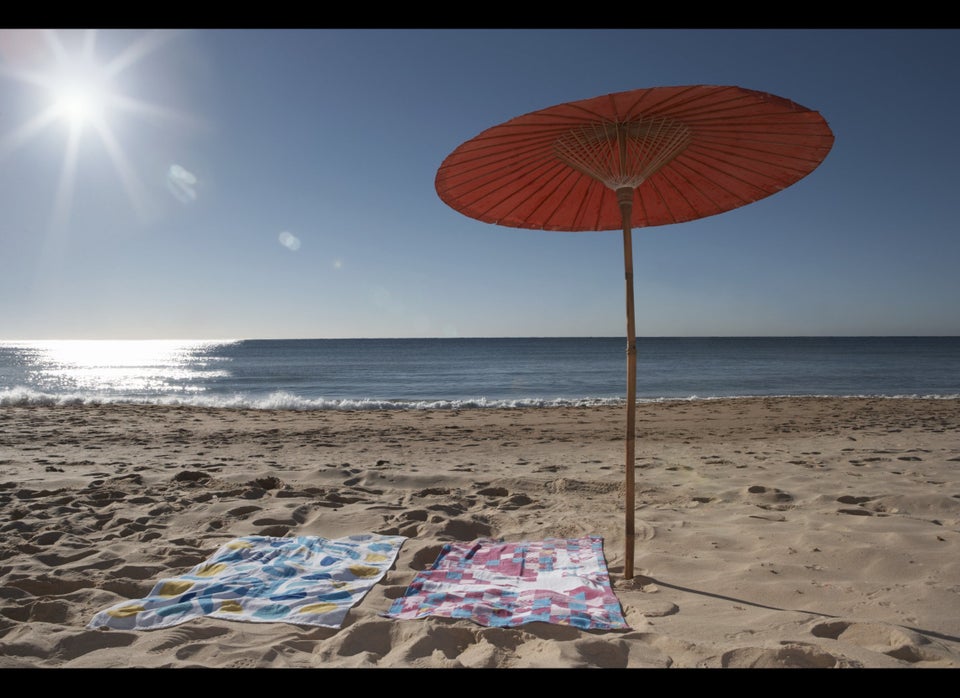 12 Surprising Causes Of Depression