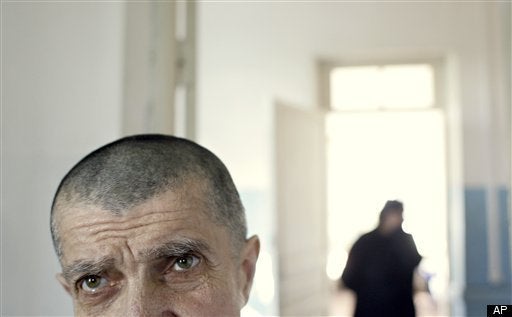 Deadly consequences: why we need to integrate health and mental health

Visit Dr. Sederer's website at www.askdrlloyd.com -- for questions you want answered, reviews and stories.
Roger Craig was 38 when he died. His age and his weight doubled from the time he had his first psychotic break when still in high school. His illness was later diagnosed as bipolar disorder and he struggled with it until he died of a sudden cardiac attack one evening in 2007 in his parents' home. But it was not his bipolar illness or suicide -- which we often consider the cause of death in people with a serious mental illness (SMI) -- that killed him. It was heart disease, the greatest killer of all (in the USA). Except it took his life a good 30 or more years earlier than someone who does not have SMI.
At 6'4" Roger could almost carry the additional 150 pounds he gained. That is, carry it on his large and formerly athletic frame. But his arteries, heart and lungs (which had trouble breathing at night, a condition called sleep apnea that is highly related to weight) could not stand the strain. His loss is like too many others who suffer SMI and die too young of the chronic diseases that afflict us all.
Alarming evidence has emerged in recent years, from studies of people treated in the public mental health care system, that adults with serious mental illness die on average 25 years earlier than the general population. For a decade or two before their demise they suffer from early onset diabetes, high blood pressure, heart and lung disease and cancer. Why? Their habits place them at great risk for these conditions. They eat poorly, are sedentary and don't have a primary care doctor -- or if they do they don't go and get preventive and ongoing physical healthcare. They smoke heavily, with more than three out of four being nicotine dependent (see my previous blog on this issue here).
The psychiatric medications many receive for their mental illnesses increase the likelihood of weight gain, diabetes and cardiovascular disease. Mental health professionals have discovered what the Craig family painfully learned: physical disability and early death add to the burden of mental illness for those affected and their families. The burden does not stop there since our health care system, already groaning from the weight of the consequences of American habit disorders, shoulders the extraordinary health costs of this high need population.
We have to start early. Mental illness itself starts early, with half of all mental disorders appearing by age 14 and three-quarters by 24 (these are the ages when the illnesses begin, though it is typically many years before the problem behaviors are understood, diagnosed and treated).
We have to diagnose before we can treat. In 2006, the American Academy of Pediatrics (AAP) released a practice toolkit for doctors called Feelings Need Check Ups Too. Last year, AAP released a report defining what pediatric primary care physicians need to know about mental health care since most children with mental illness are seen in pediatric primary care, not in specialty mental health settings. Once diagnosed these children require early intervention with treatment programs that stress education and work as the goals of care, and skill-building to achieve those ends and prevent disability. This is the mental health side of the equation.
From the health side for youth, it is easier to prevent weight gain and nicotine dependence than it is to rid ourselves of these conditions after they have already damaged the body's metabolism and polluted the lungs with carcinogens. Activity, nutrition and smoking prevention, thus, need to become essential elements of integrated medical and mental health care. Finally, we now know that in as few as 12 weeks that second generation antipsychotic medications (olanzapine in particular) can produce unhealthy changes in lipid levels and the functioning of insulin in young bodies putting them at risk for the chronic diseases that can erode the quality of their lives and kill them prematurely. All medications have benefits and risks; this is not a call for not using medications but a call for using them judiciously: psychiatric medication prescribing must follow principles of no more than one drug (if possible), at the minimally effective dose and only for as long as needed.
Adults with SMI typically lack what our health care system now aspires to achieve: a medical home. Their primary site for treatment of their principal medical condition, namely a mental illness, is a mental health clinic, where medical care, even medical attention to basics like smoking, blood pressure and weight, has traditionally been someone else's business. Primary care settings that welcome people with SMI, and effectively engage them in smoking cessation, diet and exercise as well as proper care of any physical health condition are really hard to find. The answer, easy to say but very difficult to achieve, is the integration of health and mental health. What is needed are integrated health and mental health medical homes.
The critical principles of a medical home include: ready access to care, an ongoing relationship with a personal (primary care) physician, attention to the whole person, a team approach to care, a commitment to measuring and improving quality, and coordinated and/or integrated care. In an effective medical home, the primary care physician coordinates the work of a team of clinicians. For most adults, and almost all youth, with mental illnesses like depression, ADHD, and anxiety disorders, their "point of care" is the primary care, or family, practitioner. But people with a SMI (illnesses like bipolar disorder, schizophrenia, and severe forms of anxiety disorders like PTSD and OCD) will need something different. Their primary attachment is a mental health clinic which, through its psychiatrists and other clinicians, will need to take on basic tasks of measuring health indicators, providing wellness and prevention services, coordinating care and working closely with primary care practitioners to ensure that patients get what they need.
The New York State Office of Mental Health (of which I am medical director) early last year implemented health monitoring in all its 66 statewide outpatient clinics. Adults are monitored every three months for blood pressure, BMI and smoking -- and youth for BMI, smoking, activity and alcohol and drug use. We have developed wellness programs to offer solutions to individuals who make health a part of their recovery.
Innovators exist who are integrating health and mental health. Some are doing so with the primary site being medical and some where the primary site is mental health: we need both. Maimonides Hospital in Brooklyn has co-located a primary care clinic with a state mental health outpatient clinic and has a Federal grant to develop a model and standards for mental health medical homes. Group Health of Puget Sound has been a leader in integrating primary care with mental health, especially in the diagnosis and treatment of depression. Intermountain Healthcare in Salt Lake City has what it calls Mental Health Integration where both health and mental health are provided in the same site, to the satisfaction of patients and providers. Six chronic disease demonstration projects are underway in New York State where partnerships between mental health and health providers (led by the former!) will work with individuals with serious mental illness and chronic physical disorders towards stabilizing their conditions, improving their health and diminishing their taxpayer burden since these recipients all are on Medicaid.
But we are just getting started. Health reform will open paths for integration, and we would do well to search for and travel them. Imagine if Roger Craig had been treated differently from the time he was an adolescent. He might be alive today. While it is sadly too late for the Craig family, I know they would have some solace in knowing that integrating health and mental health will allow others to not suffer the same fate that he did.
The opinions expressed herein are solely my own as a psychiatrist and public health advocate.
Lloyd I Sederer, MD
www.askdrlloyd.com