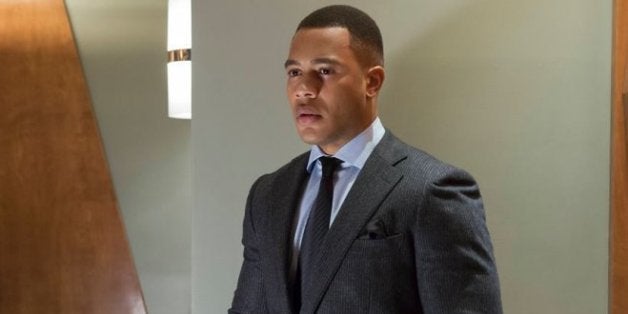 It's important that Andre is shown managing his illness and taking his meds, something especially rare for fictional characters with chronic mental illness. There is also a misconception that people with mental illness can't be successful, lending a myth-busting element to the fact that Andre is a graduate of a competitive university who is largely responsible for the business success of Empire Enterprises.
To expect an ideal depiction on a primetime soap like "Empire" is as absurd as some of its subplots. But Byers has done an excellent job considering the space. Unlike many of the bad examples before him, he's ensured Andre's mental health issues are not just used to amp up the drama. As Emmy nominations approach, Byers told The Huffington Post about researching the character and dealing with the stigma of mental illness specifically as it manifests itself in the black community.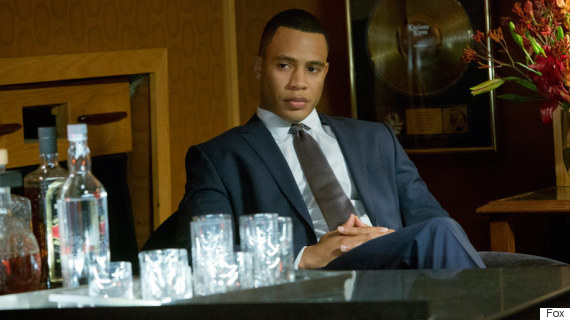 There is a lot of responsibility in playing a character with bipolar disorder. What kind of research did you do to prepare for the role?
To be honest with you, I spent a lot of time online. One of the more useful things is that I have a family member who struggles with bipolar disorder. I was able to witness one of this person's episodes in a very extreme manner that aided me with where we were able to take Andre. It weighs heavily on me, but I love doing work like this. Bipolar disorder -- and mental illness in general -- is something I think we as a country kind of sweep under the rug. We pass it off as behavioral problems rather than a genuine imbalance that sometimes dictates our behavior. To be able to have a platform for people with bipolar disorder on "Empire" is amazing. So many people have reached out who are bipolar or who deal with people who are bipolar and are appreciative of the way we deal we have dealt with it authentically.
One of the more powerful things about Andre is that he defeats this myth that a person with a mental illness can't be successful.
Absolutely, you hit the nail on the head. My family member is one of the most charismatic people you'll meet -- successful, lovely -- but when they're off their medication the imbalance that they have no control over kicks in. So, it's not something slimy. You don't have this scarlet letter just because you're dealing with any mental disorder. It's just something that you have to monitor, take care of and have support from your community, whatever that may be.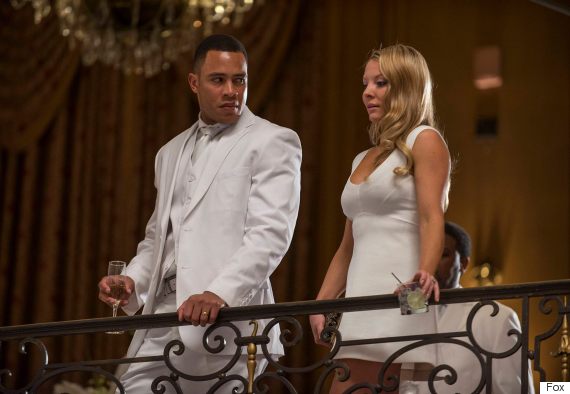 We see Andre managing his illness, but then he goes off his meds. What do you think pushed him to that point?
There's a lot going on with regard to his emotional state. He has no mother figure at all. She's been gone. Her actions took her away. You know, how do you justify that? And his father is so into himself and into his business that he doesn't necessarily take the best care of his kids emotionally, even though he might provide for them monetarily. Andre goes out and picks himself up by the bootstraps. He believes in the best of the business (even though he knows what its built on) and tries to do things the right way only to be slapped in the face. Or, with a term I like to use, Esau-ed -- you know, the story of Jacob and Esau, where Jacob stole Esau's birthright? So, there's a lot going on. It becomes competitive. He's driven to this place with all the action taking place, all the sacrifices being made. And he's becoming imbalanced. It's betrayal, it's sadness, it's daddy issues, it's mommy issues, it all comes to a head with not taking his medication.
There is a stigma against mental illness across cultures, though it seems especially strong in the black community. For example, we see Lucious denying the existence of his son's disorder and Andre exerting his masculinity in spite of his disease. How do you conceptualize that element of his experiences?
I'm just gonna keep it real with you. As a black man in the 21st century, I still have to deal with the fact that skin color is an issue. As we're seeing on the news every single day, skin color is an issue. Being a black man comes with stigmas all its own and trying to be the best person you can be, trying to be a man above and beyond your skin color and having to overcome the ideas that your skin color represents just so you can have a job, just so you can be competitive in business or whatever element or aspect of life is hard enough. So, anything that looks like it can tear you down, anything that looks like it's a handicap, you want to dismiss, you want to throw it to your side. Especially if it's somebody who is part of your team and not you you yourself. Look at how Lucious deals with ALS. He doesn't tell anybody, he tries to do his business in underhanded ways. He does anything that he can to keep his name alive. His reputation is most important to him.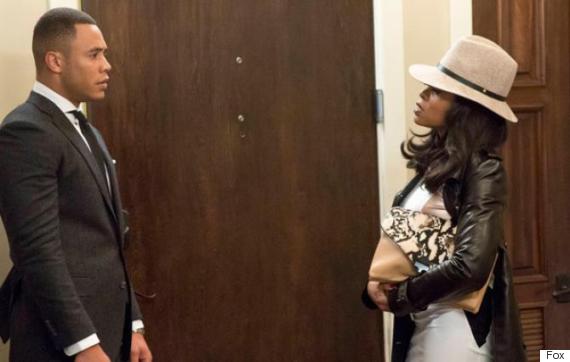 That's interesting. Part of the stigma of mental health is the way it is seen as distinct from physical health. When you put it that way, it seems like the main goal, for both Lucious and Andre, is concealing weakness.
Exactly. If that's the way he deals with himself, imagine how he's going to deal with his sons. Whether it's a gay son, a mentally ill son, a recently incarcerated wife, I mean, he sees all of these things as stains on the resume that are stacked against him. He doesn't want that to be representative of him, so he dismisses it. I think we all do the same thing. We may not be as ruthless as Lucious, but we still want to represent the best of ourselves, so we will disregard, we will hide, we will deny everything that we think stands against us and our destiny.
Originally, Andre was going to be struggling with depression. How did you deal with the shift to bipolar disorder?
Let me tell you the truth, I have no idea where that come from. We shot this pilot with him being depressed, I went off to do "Selma," came back and they said, "Guess what?! You're now bipolar!" I said, "Okay, so I better get busy with my research." And it went on from there, you know. So, the challenge I think was trying to link the bipolar behavior with Episode 1, so that we could re-conceptualize him but also make him the same person that he was in Episode 1. It was an interesting challenge. Hopefully we were successful.
What's next for Andre? What can we expect from him in Season 2?
The only thing that I can say is we're picking up where we left off. You know, Andre is about to be a father, Vernon has been killed. Within that, he is trying to define his identity. He was moving more toward the spiritual realm and trying to recreate himself outside of Empire Enterprises. So, the interesting thing, at least what I'm hoping -- I don't know what all is going to happen, I wish I could tell you more -- is Andre finding his identity between the birth of his kid and the death of his mentor.
This interview has been edited and condensed.
Before You Go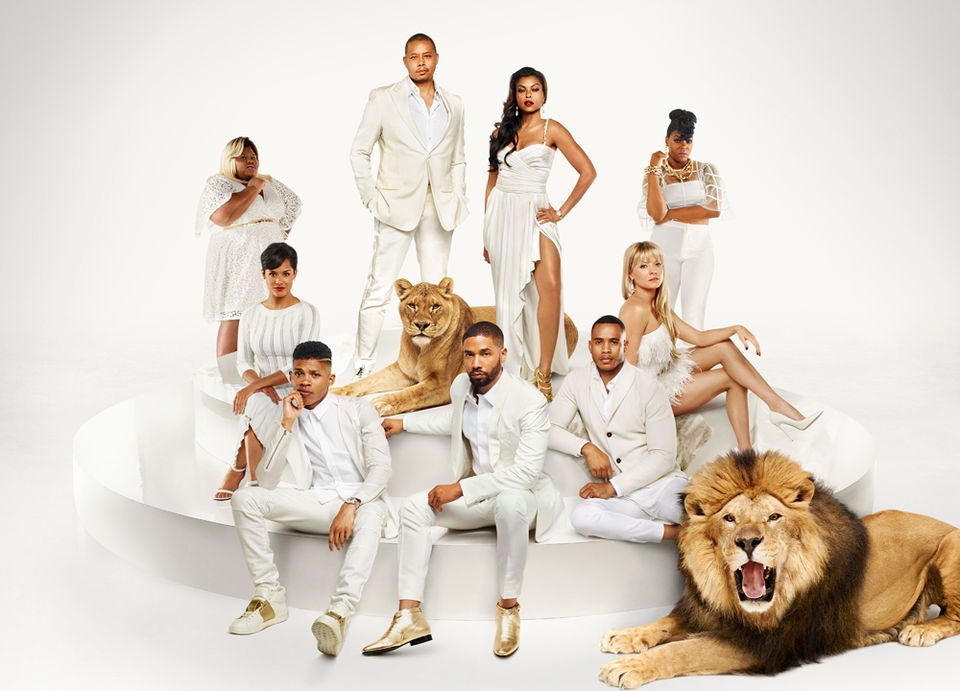 Fox's Empire
Popular in the Community