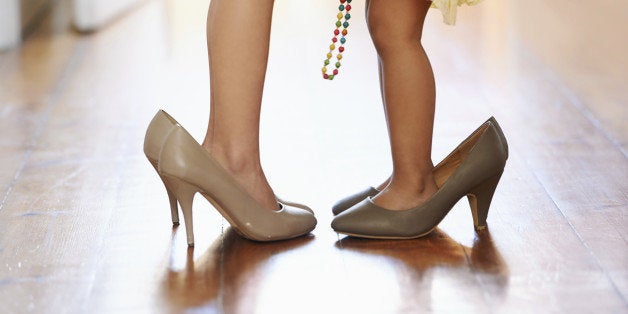 My business mentor made me a better therapist, coach and person. When I clicked on the 'Pay' button last year, I thought I'd simply become better at running my business. After all, I was raring to create a business I'd be proud of. I got that, and more. If you're an entrepreneur, you'll know that it can be a lonely journey, and we might be more vulnerable to mental health difficulties than non-entrepreneurs. Here are the top mental health (and business) lessons I've distilled from Selena Soo.
1. You don't need more experience, you need more courage
This subject line in Selena's email intrigued me. How often do we say things like "Wait till my love life or career is sorted, the ducks are in a row, and the planets are aligned". As entrepreneurs, we delay our personal needs, not realising that our wellbeing is the foundation of everything else. If our lives do not have a basic stability, the more the odds seem to stack against our favour, and the more nerve we lose. Our perceived inexperience can paralyse us. Instead of the freedom we yearned for, we trap ourselves. That stopped me from working on my business, which made me feel more afraid and inexperienced as the days passed. Once I realised that, I rolled my sleeves up, engaged a therapist, and sorted out my own roadblocks. My personal journey has been one of going to the figurative Land of Oz, and giving myself my very own lionheart.
Business Lesson for Entrepreneurs (BLFE): What excuses delay you from achieving real results? Are you a Certificate Hoarder, using perceived inexperience to mask your real fears?
2. You can be introverted, and rock at what you do
My whole life, I got into trouble for my introversion. By 19, I'd learned to camouflage it, even then it rears its ugly head whenever I'm stressed. I feared that my introversion would get in the way of business. After all, don't we need to hustle? Then I learned that Selena is an introvert herself, with her own business model (see this free report for her secrets on going from $0 to $157000 in her first year). That taught me to own my introversion, and speak proudly about this personality type. I was featured as an expert on Fast Company and The Levo League on the superpowers of introversion. I also started saying 'no' more often to honour my introverted personality, without worrying about being seen as a weirdo.
BLFE: If you are introverted, what superpowers can you tap into that set you apart from extroverts?
3. You don't just need to know, you need a system to apply it
The biggest complaint I hear from entrepreneurs is that they feel overwhelmed. The books and courses stack up, the to-do list grows at warp speed. You don't know where to start, or you don't have the energy to continue what you've started, but you still keep consuming more knowledge anyway. Stop. You need a system-- a step-by-step framework that supports you to continue doing what you need to do, with just enough information to prevent overload. That's what coaches do, so you don't spend the next twenty years fumbling and feeling defeated. You don't need to know everything, you just have to create results. If you're an entrepreneur and you're overwhelmed with fighting fires everyday, then you need a system for your wellbeing, life and work (see here for a Create Lasting Change Guide I wrote for you). The simplest tweak I made was to schedule what's important in my calendar, show up, and apply step-by-step. I stopped obsessing over all the 79808 things everyone said I needed to know, and instead started seeing real results.
BLFE: What do you keep buying and hoarding, without doing? Can you spend twenty minutes every Sunday to create a system of implementing for your week ahead?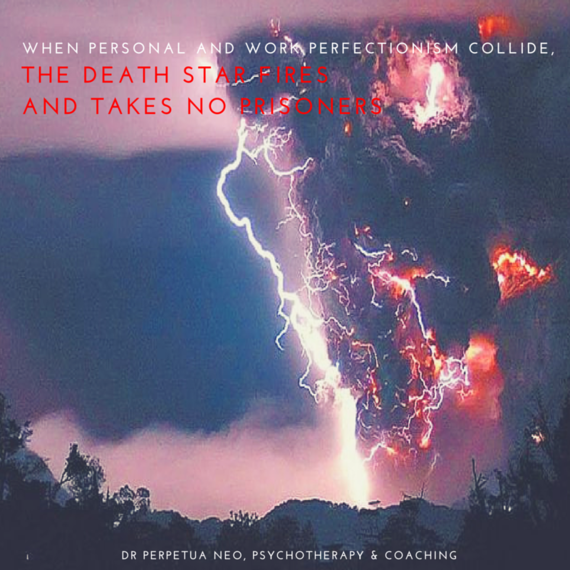 4. Screw perfection
Perfectionists achieve the least, and are extremely unhappy. That's because they're slaves to their ever-growing standards, and are lost dreaming that up, then beat themselves up for wasting time. As entrepreneurs, it's easy to feel paralysed by the quest to be perfect. After all, how do we get our voice heard in a galaxy of so many other people doing similar work? We think it's by being perfect. Many of us may have had perfectionist tendencies from before our entrepreneurial journey. When personal and work perfectionism collide, the Death Star fires and takes no prisoners. Learning with Selena banged the last nail in my Perfectionist coffin. She emphasised that you have to do what's good enough and refine your ideas along the way with experience. That's the only way you'll get started, and the only way you'll learn. I discovered that my dream of writing for media publications didn't require me to be perfect. All I needed was some ideas. . and courage that the Good Enough version of myself would suffice. Sure enough, with every piece of positive feedback I received in my work, I created an upward cycle.
BLFE: What excuses do you make about perfection, that stop you from getting yourself out there? Can you pinpoint and kill these invisible scripts that are running and ruining your life?
Ultimately, entrepreneurship is about your own terms and possibilities. You're unencumbered by others' limits, deadlines and rules. The bar is yours to set. If you'd like to create more Possibilities, Selena is opening enrolment for her Get Known Get Clients course, a 6-month program designed to help service providers to start or grow their businesses in a way that aligns with who they are. As someone who believes in what Selena does, I'm offering a free 90-minute Coaching Strategy Session (worth £300) for entrepreneurs who'd like to quash their limiting beliefs and personal roadblocks, so that you can shine. If you enrol in Selena's course via the link above, simply email me your receipt to set up our session.

Related