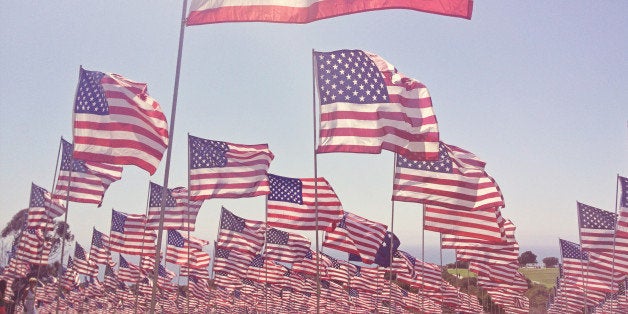 According to the Bazelon Center for Mental Health Law, "The landmark decision by the U.S. Supreme Court of Olmstead v. L.C., has been called the Brown v. Board of Education for people with disabilities." Yet, seventeen years later, many people working in government, including at the courts and the mental health and social services sectors have never heard of the Olmstead decision. As such, they are not aware that a priceless gift remains unopened.
In "The Promises of Paradise", Mental Health Law and Disability Rights Professor Michael L. Perlin pondered the potential reach of the U.S. Supreme Court's decision in Olmstead as to enhanced legal rights to least restrictive placement under the law. Moreover, the Olmstead decision and its enforcement has been translated by the U.S. Department of Justice Civil Rights Division into a consumer friendly guide of frequently asked questions. A document, which if utilized and embraced has the potential to raise awareness and usher in a new paradigm of the Americans with Disabilities Act (ADA). A paradigm where human services, mental health and public health treatment and service planning and implementation takes on a new energy and urgency. Where solving vexing social and population health problems can such as, homelessness and the criminalization of people with mental illness and substance use disorders becomes more than aspirational policy goals - cultural change can become activated and achieved, as a matter of law. (See, Bazelon Center, A Place of My Own-How the ADA is Creating Housing Opportunities for People with Mental Illnesses).
So what was the legal controversy in Olmstead and how does it impact people with disabilities in our communities? In Olmstead, the legal question before the Supreme Court was "...whether the public services portion of the ADA compels the state to provide treatment and habilitation for mentally disabled persons in a community placement, when appropriate treatment and habilitation can also be provided to them in a state mental institution?"
On June, 22, 1999, United States Supreme Court Justice Ginsburg authored the Olmstead opinion on behalf of the court and found that under Title II of the ADA: "States are required to place persons with mental disabilities in community settings rather than institutions when the State's treatment professionals have determined that community placement is appropriate and the transfer is not opposed by the individual." Finding that needless institutional isolation and segregation deprives people of what is most cherished in life, the ability to live, work, have relationships, attend school, and participate in the community - and therefore is a form of discrimination based on disability.
In my view, all public entities must become educated and trained on this critical facet of the ADA. According to the U.S. Department of Justice Civil Rights Division, which is charged by Congress to oversee and regulate ADA enforcement, all community based social system planning, service implementation, finance choices, budgeting, and contracting must be performed in compliance with the integration mandate regulations of the ADA. According to Olmstead and the U.S. Department of Justice, reasonable accommodation must be made.
So what can you do to deliver the gift of Olmstead to your community? How about putting together a work group of disability rights lawyers and community advocates to plan an Olmstead educational campaign. Conduct Olmstead forums, agency in-services and/or an ADA social media campaign.
This Mental Health Month give the gift of Olmstead to your community and help promote justice for people with disabilities. For more information, see, DOJ Website: Olmstead: Community Integration for Everyone.