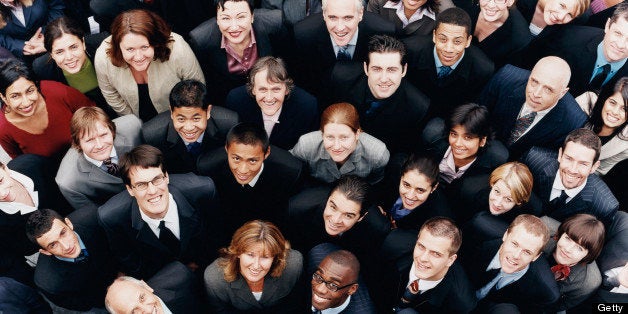 Keep the pressure on. Tell Congress that it's time for them to pass comprehensive mental health care reform.
That was the message heard last week during Mental Illness Awareness Week (Oct. 4-10), when mental health advocates took to the airwaves nationwide and spread out over Capitol Hill in Washington, D.C. to call for action.
Special days or weeks, like MIAW, help raise public awareness by focusing intensely on an issue. This is particularly the case for public health challenges. They provide much education, inspiration and energy that can help keep the country moving forward.
What's important to remember is that the challenge remains after an awareness week has passed. As the late Yogi Berra once said: "It ain't over 'til it's over."
Let's keep the momentum going, building on last week's events. Comprehensive bills are pending now in both the U.S. Senate and House of Representatives, but are still in committee.
You can help by sending a message to your Senators and Representative through the NAMI website's advocacy center. Please do it now. Let them know that their support is needed.
One person for whose help we are immensely grateful is actress and singer Demi Lovato, who lent her celebrity to last week's mobilization on Capitol Hill as part of her Be Vocal mental health campaign.
Another voice was HBO's John Oliver. On the eve of the mobilization in the wake of the terrible tragedy in Oregon where 10 people died, he dedicated a segment of Last Week's News Tonight to the call for mental health reform. Only Oliver could have masterfully blended satire with tragedy and serious policy issues. Although NAMI does not condone partisanship or use of foul language, his overall message about the urgent need for reform and action was right on the mark.
As Oliver noted, the vast majority of people living with mental illness are not violent. Regardless of your views on violence or gun control, we should all be able to agree that mental health reform is urgently needed for its own sake - and more specifically, for the sake of those affected by mental illnesses and their families..
Mental health reform is a bipartisan issue. Mental illness does not discriminate. It can strike anyone at any time, both Democrats and Republicans alike.
The leading champions for reform in Congress are Rep. Tim Murphy of Pennsylvania, a Republican and Rep. Eddie Bernice Johnson, a Democrat on the House side, and Democratic Senator Chris Murphy of Connecticut and Republican Senator Bill Cassidy. As part of MIAW, the National Journal produced a webcast in which Representative Murphy and Senator Murphy each made their case for reform--followed by a panel discussion that I participated in.
"Mental illness issues probably affect every family in America," said Senator Jon Cornyn of Texas, who met with Lovato. "We simply have not done as good a job as we need to do in dealing with that." Cornyn is the sponsor of another reform bill, focusing on the criminal justice system, which NAMI is supporting, along with the Murphy bills.
Like Lovato, former U.S. Rep. Patrick Kennedy is sharing his own personal story of mental illness as part of the nationwide call to action. Also during MIAW, in an article published in USA Today, he called on every candidate for president in next year's election to present "a detailed and realistic platform" for improving the diagnosis, treatment and prevention of mental illness and addiction."
It is going to take leadership at all levels to improve the nation's mental health care system. It is also going to require sustained leadership. Congress should act now to take the first comprehensive steps forward, before the presidential election year arrives.
Calling all HuffPost superfans!
Sign up for membership to become a founding member and help shape HuffPost's next chapter