The increasingly familiar cycle of events following this month's Navy Yard shooting are nearly as depressing as the tragedy itself. Amid a media-fueled spectacle, we learn about and mourn the victims; a new wave of calls for gun control erupts; and, in turn, gun advocates shout reform down.
For the fifth time in six years, we learn that a mass shooting was at the hands of a person suspected of living with severe, untreated mental illness. We hear about the need for more accessible and better mental health care, and the rights of 99 percent of people living with brain disorders who will never be prone to violent behavior.
Finally, unless we were directly impacted, we slowly disengage from an increasingly futile fight to 'do better,' as President Obama vowed after reading the names of 20 children and six adults slain in Newtown last December -- disheartened by so much talk and so little action.
However, lost in the noise and partisan debates, a rare cause for optimism has gone nearly unnoticed and should be universally embraced. Thanks to advances in technology and science, revolutionary therapies aimed at prevention and recovery for the 'big three' mental illnesses -- schizophrenia, bipolar and major depressive disorder -- are being actively pursued today, offering the potential for sweeping societal impacts far beyond preventing terrible acts of violence.
While medical science has made major advances in a number of prevalent diseases responsible for destruction of life in the past 20 years -- from cancer to heart disease to AIDS -- many devastating matters of the brain remain at the frontier of health science.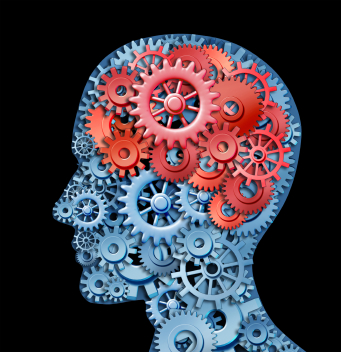 Yet a handful of pioneering research institutions are quietly bringing people with serious brain disorders into stable remission through an array of therapeutics designed to reduce symptoms and restore cognitive capacity. Indeed, there never has been greater reason for optimism about curing brain disorders.
Disorders such as schizophrenia, bipolar and schizoaffective disorder (a blend of the first two) are marked by varying degrees of psychosis, which is characterized by delusion and hallucination - in other words, a failure of the brain to process reality. These brain disorders fall under a particular category of research that has been relatively underdeveloped -- and to a large degree, unsuccessful in producing effective treatments without a long list of dreadful side effects -- until now.
With a long road still ahead, the prospect of radically enhanced drugs and treatment modalities, preventative care and even full recovery are driving neuroscientists to forge deeper than science has ever probed into our most complex and mysterious organ:
Could a drug currently being used for epilepsy target a specific pathway in the brain, eliminating delusion? Could this drug act as a vaccine?
All of these -- and many more -- are being researched, tested and even offered today, making it more possible than ever that a cure for psychosis could come about in my lifetime; meaning that I might reacquaint myself with the brother I knew before schizoaffective disorder gripped his brain and changed our family forever. Already today, the handful of programs offering cognitive brain therapy for psychosis are having astounding effects: reducing in hospitalization, incarceration and homelessness, while meaningfully improving school/work/community participation, cognition and brain processing speed.
It is no wonder that mental illness is confusing to most people. Even when it exists in our own families, it is generally not talked about - at least until something horrific occurs. Despite the fact that even the Surgeon General agrees that most people with a brain disorder such as schizophrenia are not more prone to violence than anyone else, we naturally equate the disease with what we see on the news, and almost nowhere else.
While it's clear that millions of people live with severe psychosis and will never exhibit violent behavior, it is also clear that when untreated psychosis (likely mixed with numerous other factors) goes wrong, its impact can be inexplicably devastating. By solving psychosis, we are protecting against not just the worst-case scenarios - suicide and homicide - but also repairing families torn apart by emotional and psychological burdens of care giving, medical debt, homelessness, joblessness and stigma.
Common sense gun reform is certainly an important piece of solving for violence in a general sense, but the fact that it is ensnared in bipartisan politicking makes it not only more likely to result in near-term inaction, but it also overshadows science and technology-based solutions with far-reaching impact that could be implemented more or less immediately.
Here are three actions you can take right now:
1. Know your neuroscience. Realize right now that psychosis does not occur in our minds. If my brother could have cheered himself up into new brain chemistry over the past 14 years, I very likely wouldn't be writing this right now. Today, brain-imaging technology demonstrates that behaviors we associate with mental illness -- talking to oneself, hearing voices, paranoia - are the result of malfunction in the circuitry of the brain. Just like any other part of the body, eventually, we will find a cure, and maybe even a preventative therapy or vaccine.
2. Support policy change & funding for better mental health care. Without federal and state funding to improve the current state of mental health care for the most dire conditions, we won't get very far in bringing groundbreaking laboratory discoveries to the masses. There must be an audible cry for help to policymakers and powerful drug companies for cures for psychosis. Right now, the people who need these discoveries most are those without a voice: tragically, they are locked away in prisons and tucked under highway overpasses, following the slow, dismal failure to fully implement President Kennedy's Community Mental Health Care Act of 1963. The basis of freedom in this country includes the chance to contribute something meaningful to one's community, whether we have psoriasis or psychosis. It's time to upgrade mental health care to the standard we expect as a cardiac patient. This means coherent treatment plans that include the latest treatment modalities, where a community-based, team approach is taken to oversee a person into wellness.
3. Give. Support research and clinical work that could bring effective therapy to someone you love, and ultimately, change the world, one brain at a time.
REAL LIFE. REAL NEWS. REAL VOICES.
Help us tell more of the stories that matter from voices that too often remain unheard.