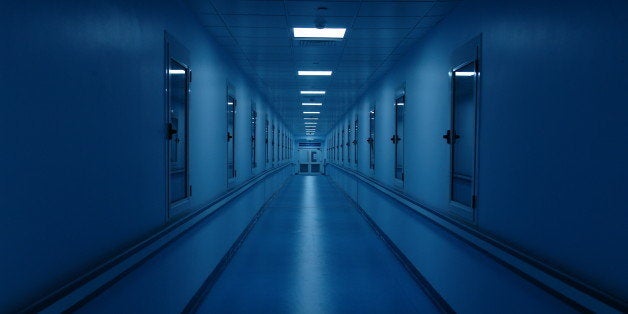 I previously shared my truth about my battle with depression and self-injury in a piece I wrote titled " An Open Letter to Black Women About Mental Health." Not only did I openly share my experiences with depression, but I urged other black women to break away from the cultural stigma surrounding mental illness, to rid themselves of the weight that comes with carrying the "strong black woman" title and to seek professional treatment for their struggles.
I took some time out to re-read my letter, and I realized that there is a fundamental piece that was missing. When I wrote it, I felt as if I were hitting the nail on the head, but I wasn't focused on the foundation that nail was going into. If I am going to address a community to seek professional help, I need to address those who drive the mental health care system to understand how to tend to -- as well as make themselves available to -- this particular community.
There are so many folks living behind the looking glass who fail to recognize or comprehend the contemporary social problems that people from minority backgrounds encounter just for being human -- racism, prejudice, discrimination, criminalization and deep-seated cultural stereotypes, to name a few. These collective societal issues are just as detrimental to our well-being as the "strong black woman" supposition, and such matters are linked to the prevalence of mental illness, particularly trauma, within minority and African-American communities.
As a woman who identifies as African-American and was once diagnosed with severe depression, I experienced several personal barriers to treatment not solely due to shame and stigma, but also due to my lack of knowledge around mental health, the lack of African-American treatment providers within the mental health scope, and most importantly, the cost of mental health services. Studies show that African-American patients are more likely to pursue African-American providers, as their commonality in regards to race helps to create a therapeutic relationship where the client feels accepted and understood, and the provider is more attune to culturally sensitive issues. This cultural match between patient and provider also leads towards a greater outcome for the development and successful completion of treatment goals and greater interactive sessions.
Studies show that nearly one-fourth of African Americans are uninsured, a percentage 1.5 times greater than the white rate. The average private provider (clinical social workers, psychiatrist, and psychologist) charges between $60-$300 per 45-minute session and works primarily out-of-network. Furthermore, providers typically recommend or mandate weekly sessions to ensure a rapport is continuously being built and so that they can better examine whether the services are proving to be effective for the client. On a monthly basis, mental health treatment alone can accrue an out-of-pocket cost between $120-$1,200.
When a private practitioner sets a rate for $200 for a therapy session, it is easily discernible who his or her target clientele will be. Yes, therapy can serve as a healthy outlet to processing emotions and thus, requires extreme care and attention to the needs of others, but it also takes extreme vulnerability, and when it costs someone that much to be vulnerable, it is simply a privilege that most people in need of mental health services cannot afford.
Providing culturally responsive treatment requires not just being aware of one's biases and judgments or negative attitudes towards race and cultural stereotypes, but also knowing and understanding the individuals who need access to treatment and choosing to make yourself available to address the needs of those who may come from oppressed or marginalized groups by providing affordable care.
There is also a greater need to increase diversity among mental health providers. Training more African-American mental health workers may decrease the mental health gap correlated to stigma and lack of educational awareness, but this would also require getting to the core of the inadequate educational opportunities available for African-Americans along with the low college acceptance rates and the cost of tuition, which serves as barriers to gaining professional opportunities.
As a social worker myself, I got into this field knowing that this is not a lucrative venture, and I believe there should not be a monetary value placed on the quality of care that an individual receives based on their socio-economical and racial background. The health care system was built to serve the underserved and examine social injustice, yet there are still barriers set in place for those this system was designed for.
As much as I strongly encourage black women (and also black men) to seek professional care and to not be ashamed to be in need of help, I equally strongly ask and encourage the systems at play to provide greater access to the professional care that we need. If we are going to hit the nail on the head, lets make sure it's not going directly into the coffin.
Popular in the Community