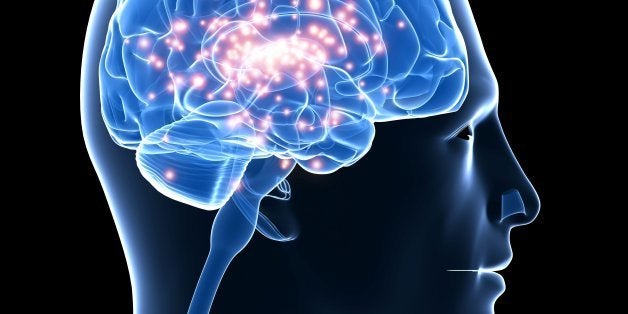 Abraham Lincoln, Isaac Newton, Michelangelo, Winston Churchill, Ludwig van Beethoven, Jane Pauley, Michael Phelps, J.K. Rowling, Elton John. These are not only the names of fame and fortune, but also struggle. Each of these people has suffered from mental illness, and they are joined by one in four Americans who experience these disorders every year. Of these 61.5 million people, one in seventeen (13.6 million) have a serious mental illness such as schizophrenia, major depression or bipolar disorder. Approximately 20 percent of youth, ages 13 to 18, experience mental disorders in a given year; for ages 8 to 15, the estimate is 13 percent. Sadly, in the United States, fewer than 50 percent of people with mental illness and 70 percent of children and adolescents do not get the help they need, even though 80 to 90 percent of mental disorders are treatable. In 2010, 38,364 people in the United States committed suicide, the most tragic complication of untreated mental illness -- that's more than 4.5 times the number of people who died from AIDS in America that same year.
Mental illness affects people in both the developed and developing world. Globally, mental illness takes an enormous toll on individuals, families, and society as a whole and represents more than 15 percent of the overall global burden of disease from all causes. An estimated 25 percent of the 7.17 billion world population -- 1.79 billion people-- suffer from mental illness. More than 350 million people experience depression, making it the second leading cause of disability worldwide, as well as a major contributor to the global burden of disease. Moreover, globally, as many as 15.3 million persons have substance abuse disorders. More than 1 million people commit suicide annually worldwide. Yet despite their enormous personal and societal impact, annual global spending on mental health services is less than $2 USD per person; and in low-income countries this figure is less than 25 cents per person.
There are many different types of mental illnesses including:
· Depressive disorders (e.g., major depressive disorder; dysthymia)
· Anxiety disorders (e.g., panic disorder, generalized anxiety disorder)
· Trauma- and stressor-related disorders (e.g., post-traumatic stress disorder (PTSD)
· Schizophrenia spectrum and other psychotic disorders (e.g., schizophrenia)
· Substance related and addictive disorders (e.g., alcoholism and substance abuse)
· Personality disorders (e.g., borderline and antisocial personality disorder)
Mental disorders do not discriminate -- they affect people of all ages, gender, socioeconomic status, and racial/ethnic backgrounds. Yet the stigma surrounding these illnesses is so pervasive that many consider mental health problems to be the result of personal character flaws and weaknesses rather than being real illnesses just like diabetes and heart disease. In some countries, people with severe mental disorders are subject to human rights violations including being kept in isolation for long periods of time, incarcerated, or chained to their beds.
Mental illness is not only a crucial health concern; it is an economic issue as well. The global cost of mental illness is estimated at nearly $2.5 trillion and is projected to reach $6.0 trillion by 2030. Compare this to the annual GDP for some developing nations, which was less than $1 trillion in 2013. The U.S. spends an estimated $150 billion annually on direct medical costs including psychotherapy, medications, hospitalizations, and other services for the 11.5 million people with serious mental illnesses. Additionally, there are enormous indirect costs as well. Americans with serious mental illness earn, on average, $16,000 less than their mentally-well counterparts, totaling about $193 billion annually in lost earnings. An estimated 60 percent of people living with mental illness are unemployed and with people living with the most serious mental disorders, unemployment rates are even higher. The number of Americans who receive Social Security disability insurance as a result of mental disorders has doubled over the past 15 years. One in 10 homeless Americans suffer from a mental illness. People with serious mental illness are more at risk of poverty than their peers. This means they may require the use of "safety net services" (such as food stamps and subsidized housing) which adds an estimated $140 -- $160 billion annually to economic costs. Thus, the direct and indirect costs of mental illnesses to the U.S. economy is an estimated half a trillion dollars a year -- that's more than the U.S. government spent on all of Medicare during 2012. Another recent study has revealed that a history of mental illness shortens life expectancy for Americans by 10-20 years.
How then can the human and economic costs of mental illness be reduced? Mental health is fundamental to overall health. An important step forward is to recognize that mental illnesses are like other diseases and must be diagnosed early and treated effectively. A critical component to reducing the toll of mental illness on individuals and communities is ensuring universal access to mental health care worldwide. In the United States, the 2010 Affordable Care Act (ACA) resulted in one of the largest expansions of mental health and substance use disorder treatment in our nation's history, increasing access to mental health and substance use disorder services in three fundamental ways:
1) Provides health insurance parity protections for 62 million Americans
2) Prohibits insurance plans from denying coverage to people with pre-existing conditions including mental illness
3) Includes coverage for preventive and early detection services including depression
May was the 64 anniversary of Mental Health Awareness Month, a time to heighten awareness, resolve to commit more funding for research and the provision of needed care, as well as to shatter the stigma that has surrounded mental illness for far too long. Last year during this commemorative month, 194 health ministers adopted the World Health Organization's comprehensive Mental Health Action Plan, recognizing mental health as a global health priority and pledging together to take action. The plan emphasizes the need to mobilize all sectors of society to respond and underscores the importance of promoting mental health as well as preventing suicide. The document provides specific actions for nations, partnership organizations and other stakeholders with multiple indicators and outcome targets that can be used to evaluate progress and impact of the Plan. The result is that mental illness is now being discussed in high visibility summits, UN and governmental agencies globally, and in the halls of public policy worldwide. Additionally, a global database of best practices has been established of innovations in treatment and care (www.mhinnovation.net). The goal of these efforts is universal mental health evidence-based care for all those in need.
This Global Mental Health Action Plan reflects the understanding that mental disorders are biopsychosocial in nature -- the result of biological, psychological, and social factors and their interaction. Therefore, effectively addressing mental illness and promoting mental health should be approached as a public health challenge, with interventions that focus on multiple contributory and protective factors including:
Focusing on specific age, racial/ethnic and gender-related risk and protective factors
Improving public and professional education to reduce stigma so that more people are willing and able to seek help
Building a diverse mental health workforce
Strengthening the role of primary care practitioners to screen for mental illness and referring patients to mental health professionals.
Creating a comprehensive team based therapeutic approach that combines culturally competent, evidenced-based psychotherapeutic approaches with medication, if required, as well as strengthening community and social supports and services
Providing integrated collaborative care in the in which services are delivered by appropriately trained and supervised community based health workers working in partnership with primary care physicians and mental health specialists
Implementing strategies for promotion and prevention in mental health
Applying innovations in technology such as telehealth, mobile health and information systems to help deliver care
Tailoring policy actions to the local, social, economic and cultural landscape of communities globally
Strengthening effective leadership and governance for mental health
Providing parity for health insurance coverage of mental illness
Protecting human rights
Adopting a "mental health in all policies" approach including addressing actions in multiple sectors such as housing, occupational and educational opportunities, transportation, and food security to improve the lives of people living with mental disorders
Investing in research to better understand the causes of mental illnesses and to develop more effective treatment and prevention strategies
Although much progress has been made in understanding and treating mental disorders in recent years, far too many people still suffer in silence. Targeting at-risk populations, decreasing stigma, integrating mental health into primary care settings, early detection and aggressive treatment, providing comprehensive therapeutic and social services, and investing in new research initiatives including the NIH's BRAIN project (Brain Research through Advancing Innovative Neurotechnologies), epigenetics, behavioral studies, and comparative effectiveness research to determine what therapies work best for particular patients and under what conditions, are all important components of reducing the human and economic impact of mental disorders now and into the future. Implementing the important recommendations of the WHO Mental Health Action Plan is a cornerstone of these efforts worldwide.
In 1961, President John Kennedy announced that America would put a man on the moon in eight years. He said that as a nation, our scientists would develop metals yet undiscovered to build a rocket that would go at speeds undreamed of. In the 21 century, with one out four Americans affected by mental illness, our country urgently needs a mission to the mind; after all, the brain is the last unchartered territory on earth. A better understanding of this inner space -- the human brain -- and the impact of environmental factors on its development and function will be an important step forward. That's why we must continue to make bold investments in research and apply revolutionary new advances in science, technology, and public health to develop new innovative strategies for the prevention and treatment of mental illness that can end needless suffering caused by these disorders. This is the moonshot of our generation.
Rear Admiral Susan Blumenthal, M.D., M.P.A. (ret.) is the Public Health Editor of The Huffington Post. She is a Senior Fellow in Health Policy at the New America Foundation and a Clinical Professor at Tufts and Georgetown University Schools of Medicine. Dr. Blumenthal served for more than 20 years in senior health leadership positions in the federal government in the Administrations of four U.S. Presidents including as Assistant Surgeon General of the United States, the first Deputy Assistant Secretary of Women's Health, and as Senior Global Health Advisor in the U.S. Department of Health and Human Services. She also served as a White House advisor on health. Prior to these positions, Dr. Blumenthal was Chief of the Behavioral Medicine and Basic Prevention Research Branch, Head of the Suicide Research Unit, and Chair of the Health and Behavior Coordinating Committee at the National Institutes of Health. She has chaired numerous national and global commissions and conferences and is the author of many scientific publications including the book, Suicide Over the Life Cycle. Admiral Blumenthal has received numerous awards including honorary doctorates and has been decorated with the highest medals of the U.S. Public Health Service for her pioneering leadership and significant contributions to advancing health in the United States and worldwide. Named by the New York Times, the National Library of Medicine and the Medical Herald as one of the most influential women in medicine, Dr. Blumenthal was named the 2009 Health Leader of the Year by the Commissioned Officers Association and as a Rock Star of Science by the Geoffrey Beene Foundation. She is the recipient of the Rosalind Franklin Centennial Life in Discovery Award.
Laura McCulloch is a sophomore at Dartmouth College, pursuing a degree in global health and public health policy. She is a Health Policy Intern at the New America Foundation in Washington, D.C.
[1]: NIMH (2013). Mental Illness: Facts and Numbers http://www.nami.org/factsheets/mentalillness_factsheet.pdf
[2]: CDC (2012). Suicide: Facts at a Glance. http://www.cdc.gov/ViolencePrevention/pdf/Suicide_DataSheet-a.pdf
[5]: MentalHealth.gov. (2013). Health Insurance and Mental Health Services. (http://www.mentalhealth.gov/get-help/health-insurance/)
[8]: WHO. (2001) Mental Health Report. http://www.who.int/whr/2001/media_centre/press_release/en/
[9]: WHO. (2014) Depression. http://www.who.int/mediacentre/factsheets/fs369/en/
[11]: NAMI of Greater Chicago. (2013) Mental Health 2013: An Important Public Health Issue.
[12]: Hodgekiss, A. (2014). Mental Illness is 'as bad for Life Expectancy as Smoking'. Today Health Channel. http://todayhealthchannel.com/2014/05/24/mental-illness-is-as-bad-for-life-expectancy-as-smoking/
[13]: WHO. (2013). Comprehensive Mental Health Action Plan 2013 - 2020. http://www.who.int/mental_health/action_plan_2013/en/