Handling the holidays for many is tough, but people with a mental illness have to worry about a mental illness relapse over the holidays, too. I'm guessing that any chronic illness runs the risk of getting worse during a stressful time, which many people find the holidays to be, and I know that for people with mental illness, relapse, or exhibiting more severe symptoms, is definitely a problem.
Why the Holidays Can Cause Mental Illness Relapse
Of course, some people find the holidays fabulous, and they love them and, for them, perhaps the holidays might even ease mental illness symptoms. But for many, spending excess time with family, buying presents they may not be able to afford, spending long hours in the kitchen cooking or baking and experiencing the pressure of having the "perfect" holiday is a major source of stress, and if there's one thing stress absolutely can do it's make mental illness worse.
Relapse If Your Mental Illness Is in Remission Over the Holidays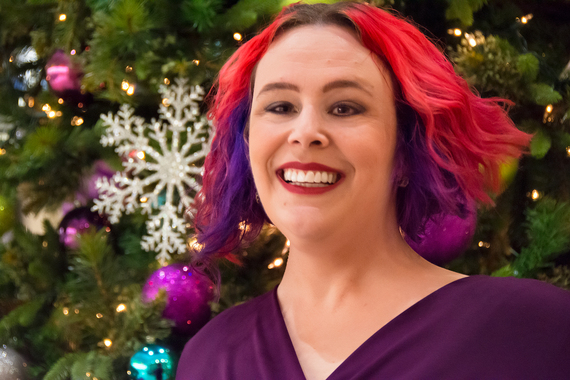 If your mental illness is in remission heading into the holidays, consider yourself very lucky. This is a great starting point because you're feeling good when the holidays hit. The key is to avoid a relapse over the holidays. And, of course, to avoid a relapse, you need to put all your healthy coping skills into practice. You might consider:
Setting healthy boundaries between yourself and your loved ones to reduce pressure and to avoid feeling obligated to do what they want, instead of what you do.
Making sure to set aside quiet time for yourself to be calm, meditate, play with your kitties, exercise or do whatever else might recharge your personal batteries.
Setting limits on spending, as getting a bill that you can't pay come New Year's won't help you one bit.
Creating realistic expectations for yourself about not having a "perfect" anything and understanding that "perfect" only existing in Martha Stewart's magazine.
Trying to do what you enjoy and not doing things out of sheer obligations to others.
Making sure to keep your medical appointments even through the busyness of the season, as they can be your lifeline to dealing with any stresses your encounter.
Making sure to keep a regular routine as much as possible by sleeping, eating and exercising just like you would at any other time.
Ensuring to take your medication as prescribed.
Enlisting all your psychological coping tools, such as those learned in cognitive behavioral therapy, to deal with any of the emotional triggers that you may experience.
Not drinking alcohol or using other drugs just because others around you are.
Heading Into the Holidays in a Mental Illness Episode
If you're not lucky enough to be experiencing a mental illness remission before the holidays, the holidays may be tougher for you, and you may be very concerned about getting worse. This is a completely reasonable concern when you have a mental illness. In addition to the above tips, you might consider:
Even more quiet time for yourself, as limiting stimulation can help reduce triggers.
Spending extra time resting and sleeping as necessary.
Setting even stricter boundaries with others and telling them up front that you may not be able to attend all events because you're not at your best right now.
Not agreeing to take on extra responsibilities like cooking the big holiday dinner.
Enlisting your support network to make things easier by asking them to shoulder some of the responsibility of the season such as offering to host the young ones at their house for a night, instead of yours.
Getting extra help from a professional if you need it; you may need a medication change or extra therapy appointments throughout the season, and you shouldn't hesitate in seeking those out.
Consider using a sunlamp if you think that the lack of sun in the winter is contributing to your symptoms (with your doctor's guidance, of course).
Mental Illness Relapse Avoidance Over the Holidays
I know that some of these things might not seem like they're the most fun and you might even think that they suck the joy out of the holiday. Well, I disagree, because nothing is less joyful than finding yourself in a psychiatric hospital in the new year because of a mental illness relapse. Avoiding that is the greatest gift you can give yourself.