In 2016 this still needs to be said: A mental health disorder is not Halloween inspiration.
The attraction was closed last week and the park, which is owned by parent company Cedar Fair, released a statement following the shutdown.
"Over the past week, we have heard from a number of people expressing concern that one of our temporary Halloween attractions ― Fear VR ― is hurtful to those who suffer from mental illnesses," the statement read. "Contrary to some traditional and social media accounts, the attraction's story and presentation were never intended to portray mental illness."
The cultural viewpoint that mental illness can be synonymous with scary entertainment comes up every Halloween. Beyond theme parks, other avenues of entertainment like films and outfits also perpetuate the myth that people with mental illness are worthy of fear and disgust. Take these insensitive "asylum patient" costumes, for example, complete with blood-splattered accessories: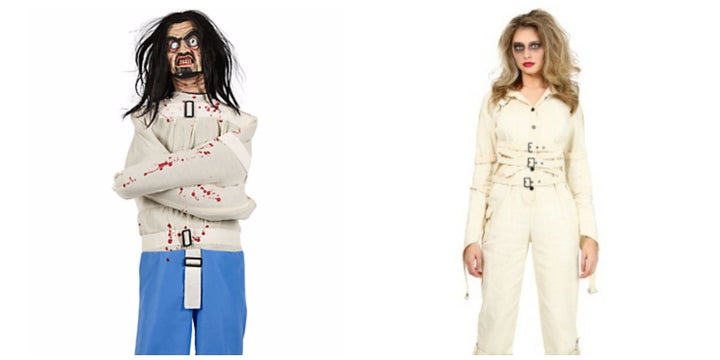 Why this Halloween theme isn't just "all in good fun"
This kind of inaccurate and negative portrayal of psychological disorders does more than just stigmatize people with mental illness. It could have a ripple effect on future generations, Doris Schwartz, chief operating officer of the Mental Health Association of Westchester County in New York, told The Huffington Post.
"It just perpetuates the myth that people with mental health conditions are dangerous, harmful and weird," she said.
Knott's Berry Farm isn't the only theme park with blinders on. Six Flags New England also opened an exhibit this season called "Psycho-Path Haunted Asylum," which featured a doctor showcasing his most "insane and twisted patients." Shortly after opening, a Change.org petition called for the park to shut down the attraction, noting it "explicitly supports the dehumanizing portrayal and treatment of people given psychiatric diagnoses and those who seek support from psychiatric services." Six Flags has since removed the original attraction from its website, revamped the exhibit and renamed it as The Forgotten Laboratory.
"Fright Fest has been delighting our guests with smiles and screams for over twenty years. Our intent is never to offend our guests," a spokeswoman for Six Flags New England said in a statement to The Huffington Post. "To mitigate any sensitive concerns, we opted to reintroduce our new haunt attraction under a different theme."
While it's worth praising the theme parks for closing or amending the attractions, it's also important to examine how they even opened in the first place. Experts say it's a sign that people with mental health disorders are still stigmatized in society.
"The general public fears people who have mental health conditions," said Susan Rogers, a mental health advocate and director of the National Mental Health Consumers' Self-Help Clearinghouse. "Halloween 'attractions' such as the [Knott's Berry Farm] exhibit and the Six Flags exhibit only inflame the already existing prejudice and discrimination associated with mental health conditions."
What society can do moving forward
All of this goes beyond being politically correct or hurting someone's feelings. There's evidence that these false stereotypes can be severely damaging: Research shows that the negative perceptions surrounding mental health disorders can prevent people from seeking help. Medical support abates the symptoms of psychological disorders, such as sleep loss, headaches and debilitating thoughts or hallucinations. Untreated mental health conditions are also a major factor in suicides.
Instead of berating the theme parks, both experts agree the incidents should serve as a lesson, particularly now that the attractions are either closed or being revisited in some capacity.
"Given that Cedar Fair has closed its exhibit as a result of our advocacy ... I wouldn't call it a debacle," said Rogers, who personally called for the attraction to be removed. "For me, the takeaway is that advocacy works. We stood up for what was right and we were heard."
However, it's not just the entertainment sector that needs to check their misconceptions about mental illness. The best way to make improvements as a whole is to increase awareness and education around mental health issues, Rogers explained.
On an individual level, this can come in the form of reading the personal stories of those who have experience with a mental health condition, or even just getting familiar with the simple fact that psychological disorders are common: Nearly one in five American adults will experience one in a given year. And most people recover and live full lives with the right treatment.
"Fear comes from ignorance," Rogers said. "We need a more enlightened general public."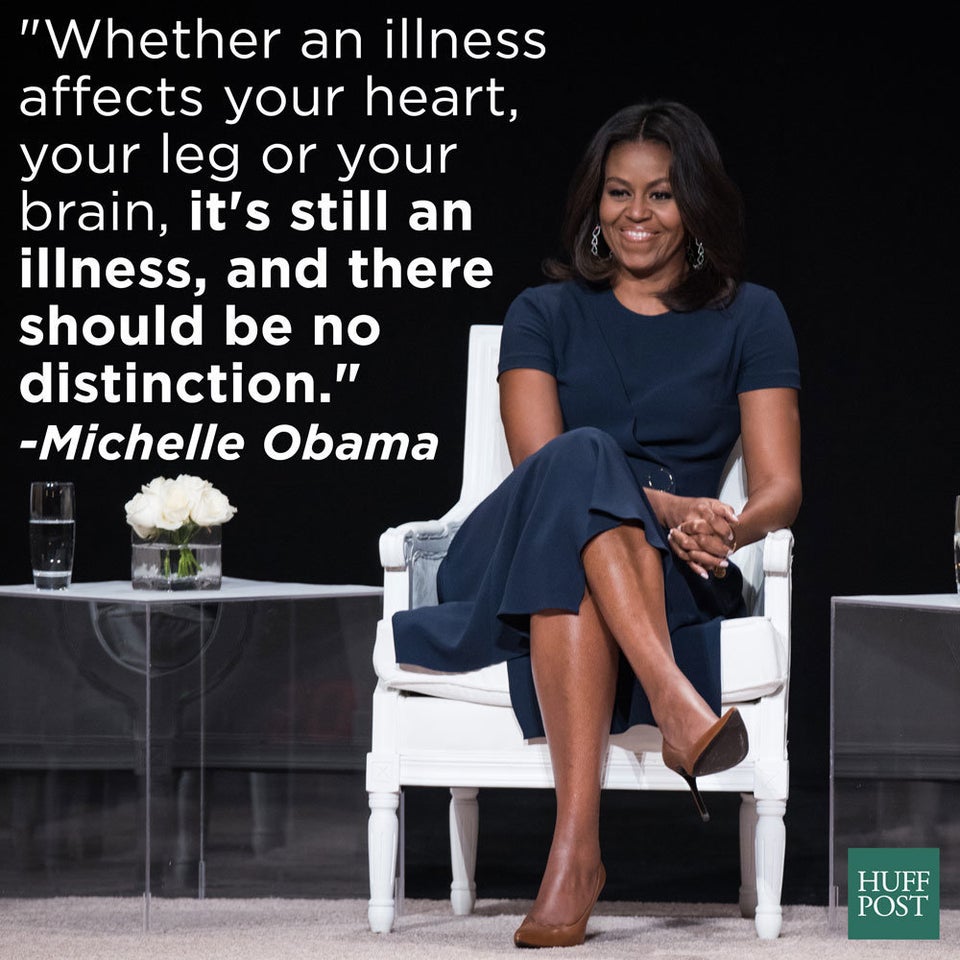 Celebrities On The Importance Of Mental Health