Experts say that part of the problem when it comes to criticizing someone's mental health is a lack of empathy and knowledge about the ailments. Yet, despite the staggering evidence and rhetoric aimed at helping people understand, many people still don't get that being diagnosed with a mental illness isn't something that's in their control -- just like having the flu, or food poisoning, or cancer isn't in their control.
In an effort to reframe the conversation, artist Robot Hugs created a comic that displays what it would be like if we discussed physical illnesses in the same way we do mental illnesses. Take a look at the graphic below.
Makes you think, doesn't it?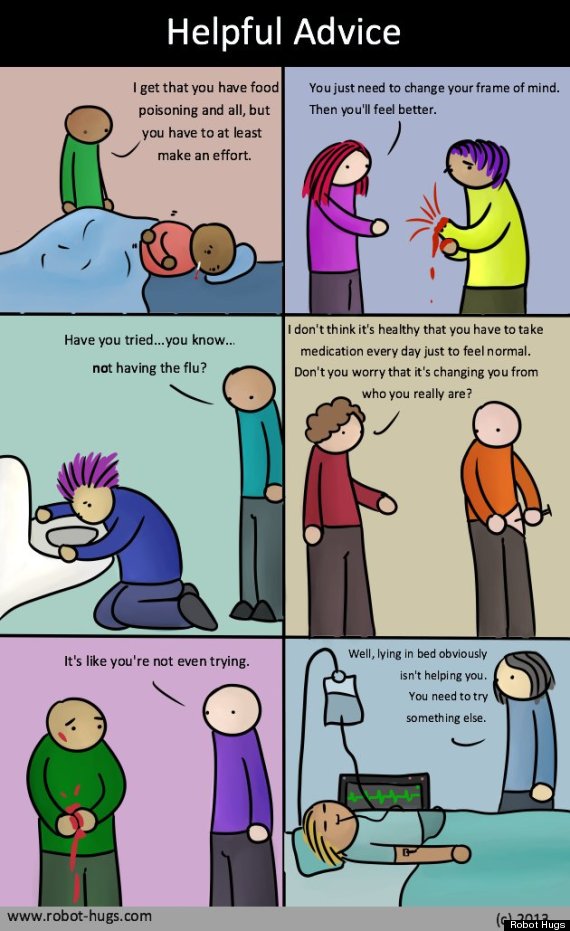 Do you have a story about mental illness you'd like to share? Email strongertogether@huffingtonpost.com, or give us a call at (860) 348-3376, and you can record your story in your own words. Please be sure to include your name and phone number.
Related