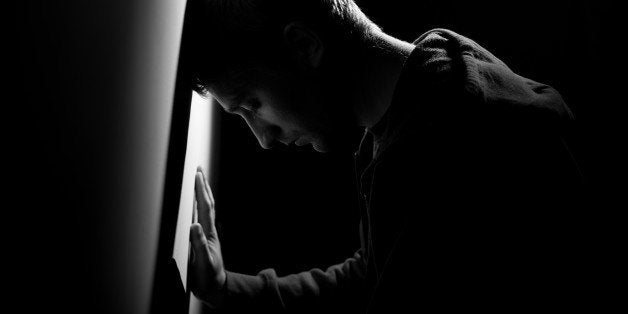 In the aftermath of the recent plane crash in the French alps, much was made of Germanwings pilot Andreas Lubitz's history of depression. Since it was revealed last week that Lubitz may have "practiced" his deadly crash on a previous flight, his mental illness may enter the conversation anew.
But no one could have reasonably predicted that the pilot would have committed an act of violence because he suffered from depression, according to Northwestern University psychiatrist Linda Teplin, who studies the connection between mental health and violence.
Also a factor in high-profile cases such as the Sandy Hook and Isla Vista shootings, mental illness is highly stigmatized in our culture, and those who suffer from mental disorders are often stereotyped as being violent, "crazy" or potentially dangerous.
But Teplin co-authored a new longitudinal study that adds to a significant body of research that consistently contradicts that stereotype. With one exception, she and other researchers at Northwestern found no association between most psychiatric disorders and future violent behavior in delinquent youth.
"Our findings contradict the public's stereotype that persons with a history of serious mental disorder are prone to violence," Teplin told HuffPost.
Mental illness did not predict future violence
The researchers analyzed data from over 1,800 adolescents between the ages of 10 and 18 who were arrested and detained in the Chicago area between 1995 and 1998. Roughly a third of the sample were girls, and the rest were boys.
The researchers followed up with the participants for a number of years after their detainments, collecting information about mental health, life events, criminal activity, attitude and beliefs. The analysis revealed that psychiatric disorders were common among the subjects; roughly 66 percent of the boys and 74 percent of girls had at least one psychiatric disorder at the time of detainment. More than half of the girls and 46 percent of the boys met the diagnostic criteria for two or more disorders.
While the analysis did reveal that some youth suffering from mental illness were violent -- young men with mania, a symptom of bipolar disorder, were twice as likely to report violent behavior as those without mania -- their illnesses were not predictive of future violence. Among the young men studied, 19.2 percent who had no psychiatric disorders were violent, compared to 19.5 percent of those with major or chronic depression. And the researchers stress that the relationship isn't necessarily causal.
"So many variables are more important than mental disorder in predicting violence -- for example, your environment, your peer group, a history of child abuse or neglect," Katherine Elkington, a psychologist at Columbia University and the New York State Psychiatric Institute and one of the study's authors, told The Huffington Post. "The combination of these problems makes it extremely difficult to predict violence."
One exception to the rule
Elkington and her colleagues did find one factor that predicted violent behavior: Substance abuse and dependence. "We can reduce violence by improving prevention and treatment, especially for substance abuse," Elkington said. "Preventing and treating substance abuse may significantly reduce future violence, particularly in high risk populations."
Men with a diagnosis of abuse and dependence on "hard drugs,' or drugs other than alcohol and marijuana, were more than three times as likely to engage in subsequent violence. But that, too, could be addressed through more accepting and open mental health care, according to the researchers.
"Unfortunately, the public's stereotype fuels stigma, which in turn, discourages persons from seeking treatment. We need to do a much better job of letting people know about the real risks for violence -- which we found were drug and alcohol abuse."