To find the ultimate tropical escape, follow in the footsteps of a surfer.
They'll lead you to Tahiti, Bali, and Hawaii, of course, and under-the-radar destinations that'll make your heart skip a beat. Case in point: the Mentawai Islands.
The island chain, located in West Sumatra, Indonesia, is made up of four main islands, but there are dozens of palm tree-covered islets in the surrounding ocean. The sand is soft, the waters beautiful blue, and the waves come dangerously close to perfection.
Naturally, surf tourism is a big part of the economy, with surfers traveling from all over the world to chase the pristine waves. Resorts like Kingfisher Mentawai and WavePark revolve around all things surfing, providing speedboat transportation to and from remote surf breaks. Best of all, there's a good chance you'll have the waves all to yourself.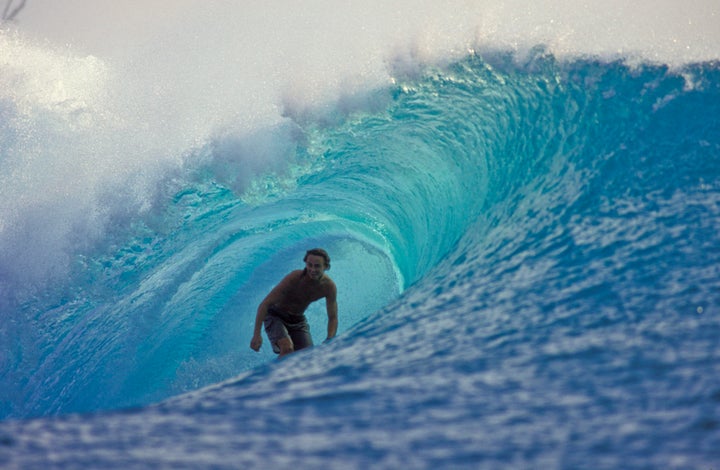 With that said, there's no reason the Mentawai Islands should be a destination exclusive to surfers -- these islands belong on everyone's bucket list.
The vast majority of lodging options are resorts made up of private bungalows, some more luxurious than others. Though most of the activities cater to surfers, there are plenty of options for those who want to skip the waves. Between the snorkeling, fishing, kayaking, and beach lounging, there's an ocean adventure for everyone. There's hiking and beach volleyball, too.
Since the islands are small and relatively undeveloped, don't expect to have many dining and activity options outside of your resort. But if laying on a beach with a smoothie in hand sounds like your style, you'll be utterly content.
If the secluded resorts and private beaches don't have you convinced, maybe the thick rainforests and vibrant aboriginal culture will.
Siberut, the largest island in the Mentawai chain, is covered in tropical rainforest where many Mentawai people still live in villages. If you're looking for a truly off-the-grid adventure, book a trek to explore the inner jungles of Siberut.
Getting to the Mentawai Islands is a bit of a trek. After you fly into Minangkabau Airport from either Jakarta or Kuala Lumpur, the easiest way to get to the Mentawai Islands is by boat. (There is an airport on Sipura island, but it is very small and generally unreliable.) Nevertheless, once you make it there, you won't want to leave.
Below, check out your next great island adventure.